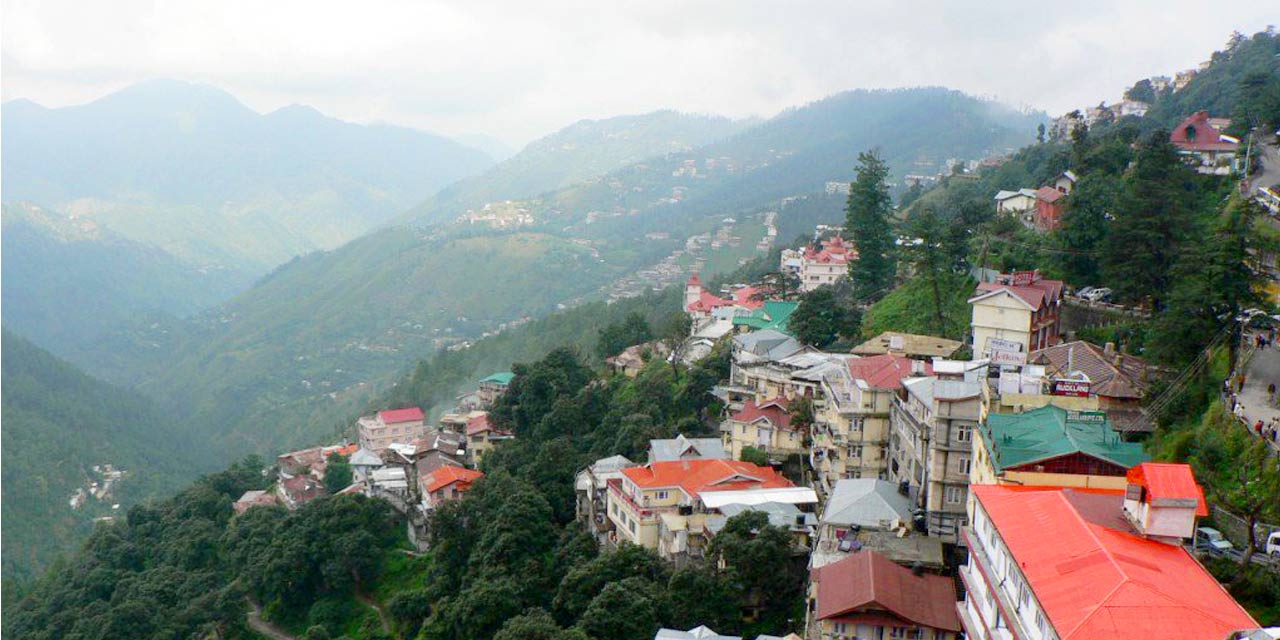 Summer Hill Shimla Entry Fee
Summer Hill Shimla Phone
---
Rating:
| 4/5 stars
Based on total 70 reviews
Summer Hill Shimla Address: Shimla, Himachal Pradesh, 171005, India
---
Imagine spending some quality time amidst the snow-capped mountains. Think of being touched by the cool and fresh air as you enjoy a short stroll with your loved ones across the breathtaking landscape. Isn't all this seem a dream come true? And of course, a perfect and romantic summer retreat as well!
Summer Hill is a place that offers its tourists an exceptional holiday experience with a soothing environment. Unlike other spots in Shimla, this attraction is less-crowded and offers pleasant weather for couples to get away from the day-to-day chores.
On one hand, the endless serenity of the Summer Hill let people feel refreshed as they overlook the panoramic views of the nearby hills, while on the other hand, adventurous activities such as horse riding and trekking add some spice to their life. Summer Hill, with beautiful scenery and a variety of flora at its backdrop, attracts several holidaymakers every year and has a perfect setting for one and all. It is indeed a must-visit attraction of Shimla tour.
Things to do at Summer Hill, Shimla
While there are several things to do at the Summer Hill, we have summed up the top 5 places to visit in and around the area.
Viceregal Lodge: If you are an architecture lover and want to learn more about the historical sights, the Viceregal Lodge is the place to visit. Positioned on the picturesque hill, this complex boasts an amazing architecture for experience seekers and connoisseurs. It is only 0.6 km away from Summer Hill.
Annandale Army Heritage Museum: Dedicated to Indian Army, the Annandale Army Heritage Museum take a glance at the personalities of Indian warriors and is home to their flags, uniforms, armoury and weapons. It is only 2.2 km away from Summer Hill.
Kali Bari Temple: Built in the year 1845 on top of the Jakhoo Hill, the Kali Bari Temple is one of the oldest temples of Shyamala Mata and offers holy vibes to the devotees of Goddess Kali. It is only 2.6 km away from Summer Hill.
Gaiety Theatre: Also known as a hidden gem of India, the Gaiety Theatre is widely recognized as the central place for organizing various social gatherings and cultural events in Shimla. It is only 2.7 km away from Summer Hill.
The Ridge: The Ridge is an ideal place for locals as well as tourists to hang out in the evening. Here you can relax in the laid-back atmosphere, eat at your favourite eatery or shop like a shopaholic. It is only 3.4 km away from Summer Hill.
Image Gallery of Summer Hill Shimla
Entry Fee and Timings of Summer Hill, Shimla
There is no entry fee to visit the Summer Hill in Shimla. It is open from 6 am to 6 pm in the evening on all days of the week.
Best Time to Visit Summer Hill, Shimla
Although tourists can flock to the Summer Hill at any time of the year, visiting it in the summer season would be the best. During this time, the climate is quite pleasant, thus offering you a perfect getaway to escape from the heat of the other areas.
On the other hand, during the winter, the surroundings are covered with snow, with temperature sometimes even drop to minus one or two degree Celsius.
If you're planning to visit Summer Hill on your Shimla tour, try to spend at least 3-4 hours here to soak up its unseen beauty.
Travellers Tips for Summer Hill, Shimla
· Make sure to apply adequate sunscreen lotion to protect your skin from sunlight.
· Don't forget to wear comfortable and sports shoes, as you might need to walk at higher altitudes to explore various nature trails.
· The weather around Summer Hill is generally too cold. Hence, it is always good to wear warm clothes to keep you cosy throughout the time.
How to Reach Summer Hill, Shimla?
Since the Summer Hill maintains close proximity to the railway station, it is pretty easy to access it on foot, especially if you're coming here directly from Shimla.
For those who are staying somewhere close to the city centre can choose to travel via an auto or a taxi to get to their destination. The Summer Hill is only 5 km drive away from the town. Other than that, there are several buses available that take you from Shimla to Summer Hill and vice-versa.
You can also hire a private vehicle from one of the top car rental companies in Shimla to commute within the hill-station. It is only 4 km drive away from Shimla Railway Station and 5 km drive away from Shimla Old Bus Stand.
---
With so much to see and do around, it won't be wrong to say that the Summer Hill is a place where you can enjoy a relaxing and a memorable vacation without any worries, whether you've come here with family or a group of friends. It is one of those locations in Shimla that give you countless reasons to witness its awe-inspiring scenery time and time again. This is also the right spot to have the perfect time of your life while indulging in some great experiences.
We at Shimla Tourism, a division of Holidays DNA, present our tourists with a wide variety of customized and all-inclusive Shimla tour packages. You can avail the best discount coupons at a budget-friendly price. Our team of experts also assist people with the places to visit in Shimla. What else do you need? Just fill out the Contact Us form to know more about our services.
Location Map for Summer Hill Shimla