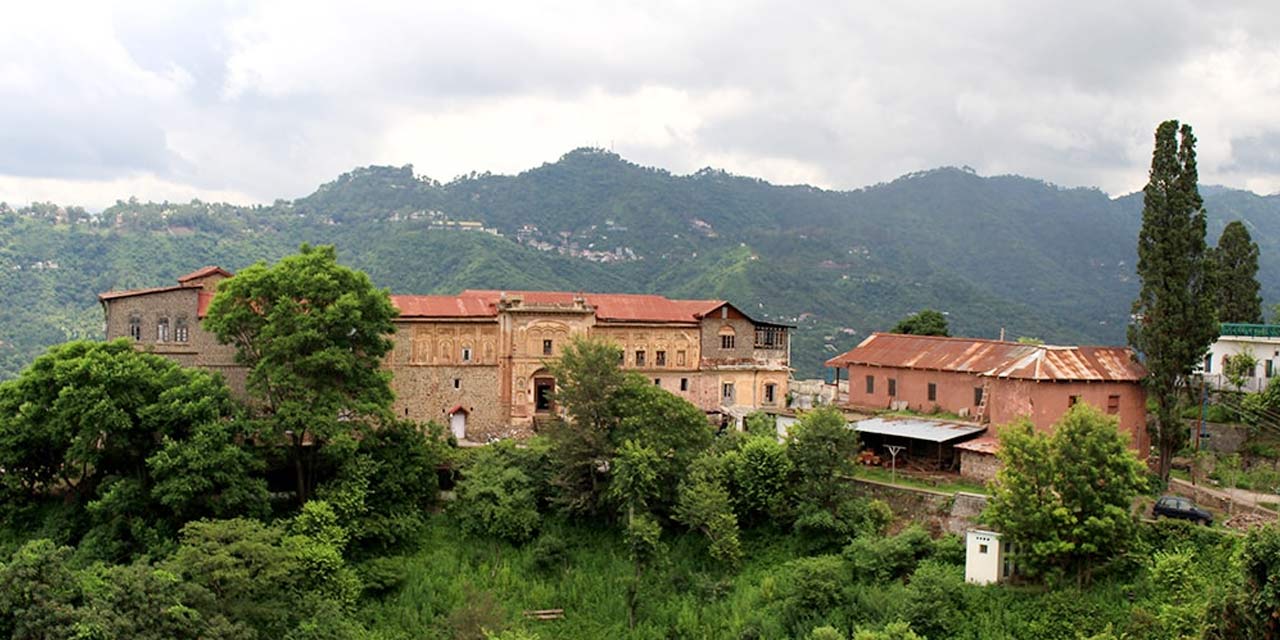 Kuthar Fort Shimla Entry Fee
5 per person for Children
10 per person for Adults
100 per person for Foreigners
Kuthar Fort Shimla Phone
---
Rating:
| 4/5 stars
Based on total 63 reviews
Kuthar Fort Shimla Address: Krishangarh kuthar, SH 9, Kuthar, Shimla, Himachal Pradesh, 173206, India
---
One of the major tourist attractions to visit in Shimla, Kuthar Fort welcomes tourists to step back in time and re-visit the historic moments again. Nestled at the hilltop of the Kuthar Mountains, the fort allows people to overlook the magnificent views of the surrounding environment and the hills around. It is a great place for some leisure time and vacation.
History of Kuthar Fort, Shimla
Formerly known as Kishangarh Fort, the Kuthar Fort in Shimla traces its history back to some 800 years. With its continuous renovation throughout the years, some parts of this monument are as old as its construction, while few of them are still new and not even a century old.
Constructed by Gurkha Kings, the fort was once the residence of the royal family in Kuthar. Spanning over an area of 52.8 square meters, it has a fresh-water supply complex, lush-green gardens and ancient temples within the structure.
Architecture of Kuthar Fort, Shimla
Positioned at an altitude of about 1300 meters, the Kuthar Fort is beautifully carved in the Rajasthani style of architecture. Its beauty lies in the convoluted pillars that feature impressive design within the fort. Other highlights include arches, gateways, curves, magnificent sanctuaries and columns. There is also an arcade that is used to store the stuff belonging to the royal family.
In the interiors, you will find an exclusive collection of paintings, which are simply hard to miss. The extensive use of wooden carvings adds more charm to its overall architecture. A part of this heritage site, which has been converted into the resort, also offers luxury amenities that are quite difficult to find in other structures of the region. All-in-all, the complex is a must-visit attraction for all those who want to live life like a king size, at least once in a lifetime.
Image Gallery of Kuthar Fort Shimla
Places to Visit near Kuthar Fort, Shimla
1. Gurkha Fort: Surrounded by dense forest, the Gurkha Fort in Subathu takes you back to the British Era – with its reminiscent buildings that are now used as a training centre for Indian Army. Situated in the small town of Himachal Pradesh, the fort depicts the courage and chivalry of the Gurkha warriors.
2. Kunihar: Also known as a hidden valley, Kunihar amazes tourists of all ages with its breathtaking landscapes and natural wonders at its backdrop. Perfect for couples and honeymooners, this stunning destination offers pleasant weather for people to relax and unwind from everyday life.
3. Kasauli: An ideal base for holidaymakers to spend some time away from the crowded areas, Kasauli owes serene and peaceful ambiance amidst pine and cedar trees. Here you can enjoy the tranquil setting alone, discover the unseen beauty or soothe your eyes with enchanting views. The picturesque town has something for everyone!
4. Shoolini Mata Temple: Dedicated to Mata Shoolini, who is believed to be a form of Goddess Durga, the Shoolini Temple is a great place for both worship lovers and experience seekers. It is an iconic temple for the Hindu community of India and also organizes Shoolini Utsav in the month of June every year.
5. Solan Brewery: Visit Solan Brewery to treat your taste buds with rum, whiskey or beer. Started in the year 1855, the Solan Brewery is the only Indian liquor company that shows the entire process of how the alcohol is generally prepared.
Entry Fee and Timings of Kuthar Fort, Shimla
The entry fee to visit Kuthar Fort in Shimla is INR 5 per person for children, INR 10 per person for adults and INR 100 per person for foreigners. It is open for its tourists from 8 am to 6 pm on all days of the week.
Travellers Tips for Kuthar Fort, Shimla
Do not get confused between Subathu and Spatu. Both names are referred to the same place.
Make sure to stop at 'Chhito-Mitho Army Café' to serve your appetite with easy and mouthwatering food items.
How to Reach Kuthar Fort, Shimla?
Since Kuthar Fort is hardly an hour drive away from Jubbarhatti Airport, it can be easily accessed via any local transport from the Queen of Hills. Most of the tourists prefer to follow the Subathu and Arki route to reach their destination. However, the easiest way to get to the palace is through a Chandigarh-Shimla road and then head to State Highway-16 which connects Spatu to the Kuthar Fort. After arriving in Subathu, you can take a right turn from the main square on State Highway - 9 and reach Kuthar. It is only 12 km away from Subathu and just a 3-minute walk from Kuthar.
---
Whether you're visiting Shimla for a short or a long city break, take some time off for Kuthar Fort. It is one of those historical places that showcases the grand lifestyle of Rajputana culture.
For a hassle-free experience, we at Shimla Tourism present our clients with a wide variety of companies that can help travellers to make the most of their holiday at competitive prices. Get in touch with us to avail the best deal now!
Location Map for Kuthar Fort Shimla