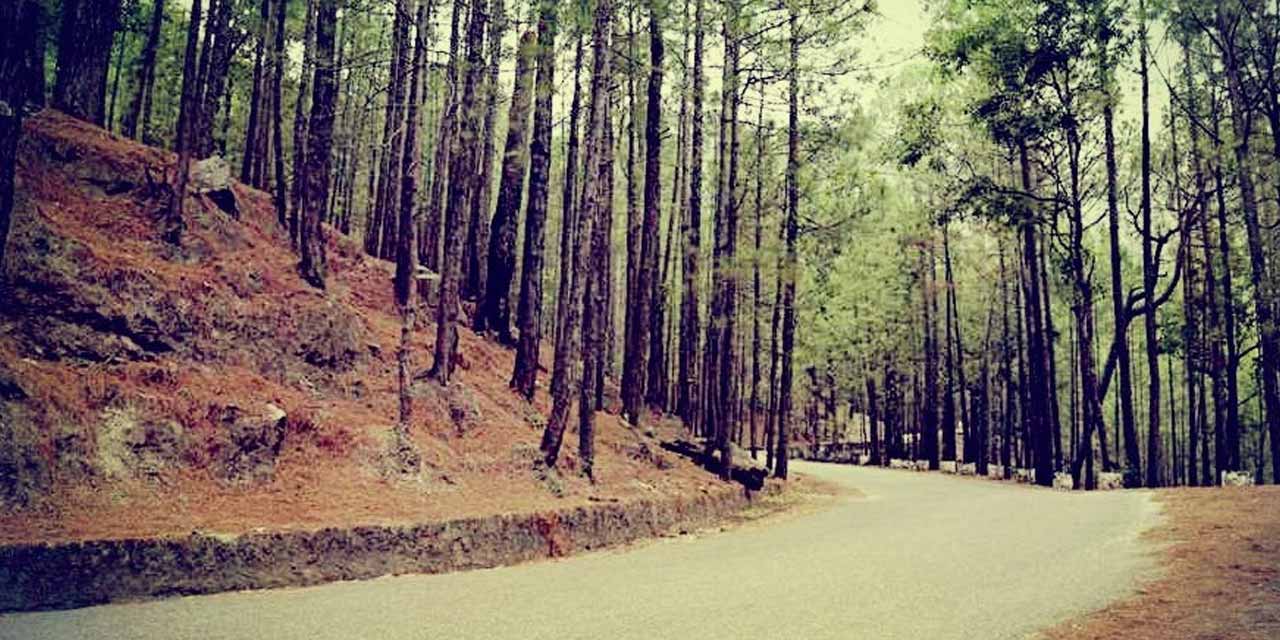 Chudail Baudi Shimla Entry Fee
Chudail Baudi Shimla Phone
N/A
---
Rating:
| 4/5 stars
Based on total 65 reviews
Chudail Baudi Shimla Address: Mall RdShimla Highway between Chota Shimla To Navbahar, Shimla, Himachal Pradesh, 171001, India
---
Have you ever ended up landing at a haunted place, intentionally or unintentionally? Well, even a thought of exploring the surroundings around the haunted place scares the hell out of us; you can imagine how the overall experience will be after reaching there.
Nestled on Shimla Highway, Chudail Boudi, also referred to as Witch's Well, is one such place where you can feel the paranormal activities in the evening, especially after sunset. It is believed that the speed of the vehicles automatically starts decreasing on this stretch, no matter how hard you try to accelerate its speed.
In fact, there have been reports that an English woman with long black hair and a white saree is generally seen asking for a lift from people. Even if you resist offering the lift, she would seem to be sitting in your car, with a grim face constantly staring at you. Due to this distraction, many people have met with an accident and a few of them have already lost their lives. Isn't it spooky? So, you need to be very careful while visiting this place on your Shimla tour.
Things to do around Chudail Boudi, Shimla
Widely known for its pristine surroundings, Shimla boasts of multiple sightseeing options to captivate the tourists' interest all the time. The top places to visit in Shimla are:
1. The Ridge: Known as the face of the hill station, The Ridge is a perfect spot for people to admire the panoramic scenic beauty with a mix of traditional colonial architecture. It is a common hub for all the cultural activities in Shimla. From getting photographed in Himachali attire to trying your hand at horse riding, there is so much to do around the place!
2. The Mall Road: You cannot return home without bringing some souvenirs from the Mall Road! A go-to location for a half-day excursion, the Mall Road has a wide variety of restaurants and bars to chill out in the evening. Other than that, you can also munch on your favourite snacks at the cute little cafes.
3. Jakhoo Temple: Take blessings from Lord Hanuman at the Jakhoo Temple. Located amidst Shivalik hill ranges, the temple features a 108 feet long statue of Pawan Putra and is dedicated to the Hindu community. The gorgeous views with a spectacular setting leave you awestruck, whereas the laid-back atmosphere allows you to relax and rejuvenate in a great ambiance. You can also enjoy an adventurous trek to reach its top.
Entry Fee and Timings of Chudail Boudi, Shimla
There is no entry fee to visit Chudail Boudi in Shimla. It is open for its visitors throughout the day.
How to Reach Chudail Boudi, Shimla?
Reaching Shimla is quite easy. With its connectivity to neighbouring towns and the other cities of India, it has become accessible for tourists from all around the world. The main 3 modes of transportation are:
By Air: Board a direct flight to Jubbarhatti Airport from Chandigarh International Airport or a connecting flight from New Delhi, Mumbai, Pune, Bangalore or Hyderabad air terminal. From the airport, you can look for local transport to commute within the hill station. There are times when Shimla Airport is not operational; at such times, people prefer to hire a private taxi from Chandigarh itself. Since Chandigarh is only 4 to 5-hour drive away from Shimla, it is easy for travellers to go from there.
By Train: The nearest station to enjoy the train journey to Shimla is Kalka Railway station, which is only 86 km away. After arriving at Kalka, catch the Kalka Shimla Toy Train to witness the unseen beauty on your way. The toy train offers a magical experience while passing through 102 tunnels and 87 bridges. Make sure to get the reservation done in much advance; sometimes it is over-crowded during the peak season.
By Road: Choose to travel via a local bus if you are staying in the heart of the city. The government of Himachal Pradesh offers the facility of various private and state-owned buses that run daily from and to Shimla. You can also go through a luxury coach that comes with AC/non-AC facilities.
---
For your convenience, we at Shimla tourism, a division of Holidays DNA, have prepared a list of top car rental companies in Shimla that can help you experience a good time while exploring the best tourist attractions. Our team of experts also customizes Shimla tour packages suiting to everyone's holiday duration and budget requirements. What else do you need? Please fill in the Contact Us form to know more about us!
Location Map for Chudail Baudi Shimla