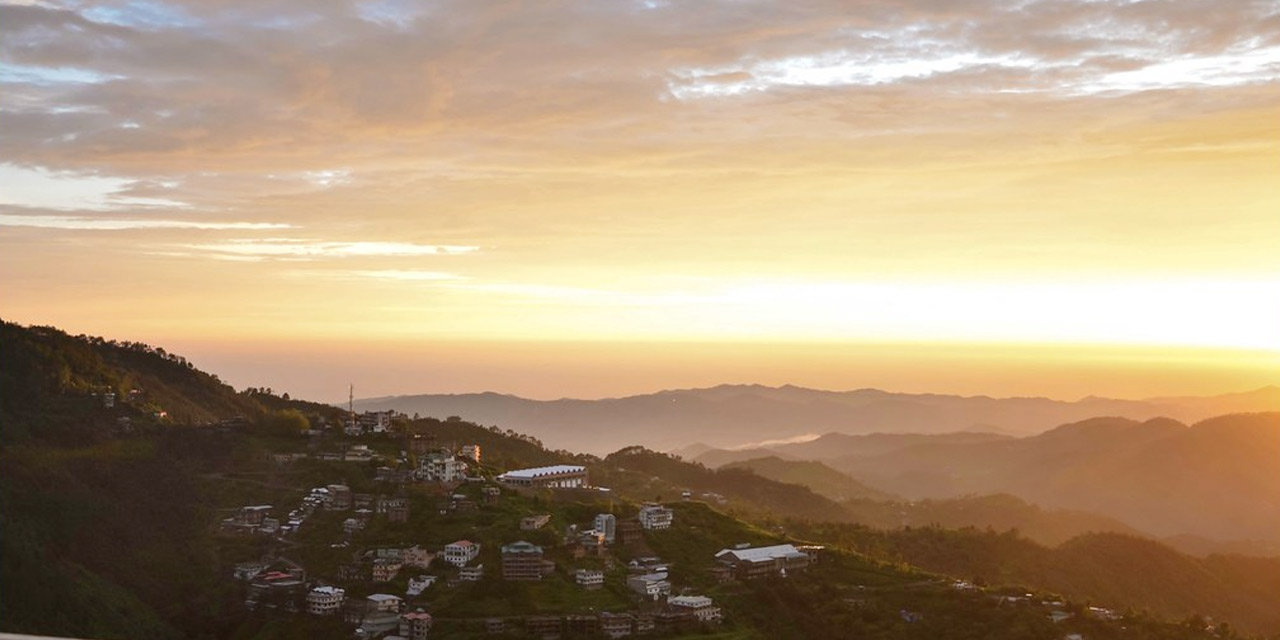 Shogi near Shimla Entry Fee
Shogi near Shimla Phone
N/A
---
Rating:
| 4/5 stars
Based on total 74 reviews
Shogi near Shimla Address: Shogi, Himachal Pradesh, 171009, India
---
Just a few kilometers from the bustling tourist destination of Shimla exists a place so serene that it will rejuvenate every one of your senses completely. This place, known as Shogi, situated 13 km from Shimla, is a small town known for bringing you tranquility through its many mesmerizing temples, invoking an adrenaline rush through various adventurous activities, and teasing your tastebuds with its many fruity delicacies.
If you wish to soak in the serenity of the mountains in the true sense, away from crowded streets, then Shogi is the answer to your search. Enjoy the beauty of this offbeat hidden gem on your next vacation and return a refreshed, rejuvenated new you.
Places to Visit in Shogi, Shimla
While Shogi is a small town, it has much to offer its tourists. Some of the best places that you must not miss whenever you're traveling to this place on your Shimla tour are:
1. Tara Devi Temple: The most prominent religious site in Shogi, the Tara Devi Temple boasts an excellent location along with the breathtaking valleys all around the area. It's a famous tourist place that holds a special significance among the followers of Goddess Tara and has a pristine atmosphere to attract a huge influx of devotees every year.
Serving beautiful views of the mountains ahead and the forests below, the tranquil setting of the Tara Devi Temple allows you to disconnect yourself from city life for some time and soak in the peaceful vibes soulfully. Lying 2.4 km from Shogi, this holy spot serves no less than a paradise for sightseeing lovers.
The Tara Devi Temple is said to be over 250 years old and the idol residing here is believed to have been brought by the members of the Sen Dynasty, which resided in the West Bengal Region. It is made out of wood and is in the same condition as when it was brought to the temple.
2. Kandaghat: About 12 km from the town of Shogi is another destination that offers a peaceful getaway to all those who're looking for a pleasant and noiseless trip in the lap of the mountains.
Located just a short stroll away from the popular sightseeing places in Shimla, Kandaghat is one of the most sought-after tourist attractions that invites people of all ages to spend a perfect weekend with their family or friends. It's a kind of place that fascinates nature admirers in large numbers every year and can also be visited by wanderers, experience seekers, and avid travelers.
Here you can witness a beautiful picture painted by the sun at the time of sunrise and sunset every day along with enjoying the jaw-dropping views of the verdant hills, green valleys, and high mountains, all without the everyday hustle and bustle. The bountiful natural beauty is a sight to behold and you can capture several pictures with a breathtaking background to cherish your visit for a lifetime.
3. Viceregal Lodge: Built in the year 1888, the Viceregal Lodge or Rashtrapati Niwas is a perfect destination for people interested in spending some time living through India's history. Featuring Swedish architecture in colonial style, this ancient site has retained its essence over the decades and is indeed a good place to revisit the moments of the British era over and over again.
It's a six-story building that was once the home of the British Viceroy to India, Lord Dufferin. After Independence, the lodge came into the hands of the President of India and since then, it has been used as an educational institution to offer post-doctoral courses to people of all ages. Surrounded by a beautiful botanical garden, this place will transport you to a 1980s movie where the rich stayed in palatial houses with beautiful flowers blooming in their vast gardens.
4. Hanuman Temple: The next significant place to visit in Shogi is the famous Hanuman Temple. True to its name, the temple is devoted to Lord Hanuman and has an exceptionally calm environment to relax your restless mind.
Also known as the Sankat Mochan Mandir, this Temple is quite unique as compared to the other places in Shogi as its walls feature the paintings of some very important incidents of the Ramayana. Beautiful sculptures and paintings adorning the temple right from the main entrance till your reach inside will keep you intrigued all through. There is also a beautiful open space for those who wish to spend some time here.
Please note that the opening and closing timings of the Hanuman Temple vary during the summer and winter seasons. In summer, it welcomes its visitors from 6:30 AM to 8:00 PM and in winter, the timings are from 7:00 AM to 6:30 PM.
5. Chadwick Falls: Don't miss out on this waterfall whenever you plan to visit Shogi next time. An ideal summer getaway retreat for tourists of all kinds, Chadwick Falls welcomes everyone wanting to get rid of the harsh heat their city is battling with and gives you countless reasons to visit it time and time again.
Situated at a distance of 14 km from the heart of the city center and an altitude of 1586 meters high above sea level, this beautiful waterfall is nestled in the Glen Forest and has everything one needs to relax and rejuvenate their senses in serenity. Once you reach the forest, you may have to trek all the way to the waterfalls, but the scenic beauty amidst secluded regions of the forest will make this trek worth it. Take some snacks if you wish, sit by and enjoy the cool water falling off a tall mountain or bathe in it (if the season permits).
In addition to the above-mentioned places, one can also explore the Kali Temple and Pabbar Valley on their Shimla tour to enjoy their trip to the fullest. All these tourist attractions are worth visiting. Hence, it is important to keep this list of places handy for your next visit to Shogi.
Image Gallery of Shogi near Shimla
Things to do in Shogi, Shimla
When in Shogi, travelers will find not only beautiful places to see but also a bunch of exciting activities to do. Some of the most popular things that are a must-do in this town are:
1. Camping: Camping is one of the most prominent activities that Shogi is known for. Various resorts and special camping tour groups can be contacted to enjoy a camping trip in Shogi.
Located 6 km from the center of the city, the Shogi camp is the most popular camping spot in the town. Enjoy a night under the vast open sky with shimmering starlight and breath in the fresh air. Nothing like this can be experienced in the hustle and bustle of cities, making it a once-in-a-lifetime experience. Wake up early in the morning to see the beautiful sunrise and get some early morning memories to cherish throughout life.
2. Hiking at Jakhoo Hills: The Jakhoo Hills is a quite famous exploration site in Shogi. Situated close to Shimla, Jakhoo hills offer breathtaking views of the mountains and dense forests that Shogi is so well renowned for.
Tourists need to hike all the way up to the hill where the famous Jakhoo Temple is constructed. The Jakhoo Temple is devoted to Lord Hanuman and is constructed in typical hill-style construction. The simple construction of the temple adds to its beauty and the quaint surroundings make it an appropriate place for worship and devotion. Enjoy a few hours here by taking in the beauty and clicking pictures of the beautiful rolling hills, and then hike back down to rest your possibly tired legs.
3. Bird Watching at Nature Trails: Sitting at an elevation of 1851 m above sea level, the town of Shogi is dotted with many nature trails. Take any trail to discover some fantastic views of the mountains and spot birds that are unique to this region.
Watch out for a Winged Tit, a Brown Fronted Woodpecker, a Blyth's Reed Warbler, a Black Headed Jay, or a Blue Magpie. Hire local guides to know the best time for bird watching and the best spots in the town to do so. Amidst the snow-clad mountains, spotting birds as calm winds caress your face is a memory you will cherish forever.
4. Try Local Food: The local food in Shogi is exceptionally delicious and unique. The complexity of flavors will add a zing to your palate and give you a whole new perspective on food. In Shogi, you will find a number of local food stalls, restaurants, and cafes to choose from. You can stop at the eatery of your choice or simply ask the localities to suggest a good place for you to eat.
Don't forget to try the Pahadi Maggi and Chai as these are a hit among the people visiting the hilly regions. The food cooked by the locals tastes even more delicious when you eat it against the background views of dense oak and deodar forests and tall snow-capped mountain ranges.
5. Do Shopping: Shopping at the local market in Shogi is a must. Visit the local shops and stalls to bring some memorable souvenirs back home. A few of the items that are must buy from here are the jams, jellies, pickles, and fruit syrups. You can also look for wooden and brass products, woolen wearables, and handicraft items for your loved ones. All these products are available at every corner of the market and sold by vendors at pocket-friendly prices, so you don't have to worry about the budget.
Support local shops by purchasing directly from them. This will help you to gather enough knowledge about the products and the best ways to use or consume them. Learn about handicrafts and how they are made. This would help you really appreciate the hard work put into each of these unique and beautiful pieces.
How to Reach Shogi, Shimla?
Getting to Shogi from the neighboring areas in the Himachal Pradesh state is quite easy. As it maintains good road connectivity, it can be easily accessed by locals as well as tourists via local transportation. You can catch a bus from Shimla, Kasauli, Solan, Chail, Narkanda, etc., to reach your destination in your own comfort or simply book a taxi from the list of top car rental companies in Shimla for hassle-free traveling.
In case you're planning to come via air, you can board a flight to Shimla Airport to reach Shimla in the least possible time. After deboarding your flight, you'll find several options to commute to your desired location. The Shimla Airport is the nearest airport to Shogi and it is only 33 km away.
Another convenient way is via train. Catch a train from the metro cities of India to Kalka Railway Station to experience a train journey at reasonable prices. From there, you can enjoy the Kalka Shimla Toy Train ride to witness the jaw-dropping scenery and mountains all the way to Shogi.
Last but not the least, the HSRTC department also runs various AC and non-AC buses to and from Shimla regularly. So, if this option sounds good to you, you can surely go ahead with it. To enjoy it to the fullest, all you need to do is to make sure to get the reservation of an AC bus done in advance to avoid any discomfort later.
---
If you, too, are tired of seeing crowds on your vacations and are looking for an offbeat hill station, then Shogi is a must. A quaint little town with much appeal, Shogi is sure to take a special place in your heart forever. The various resorts and hotels with scenic views of the mountains will re-energize you and give you an experience unlike any other. Immerse yourself in the unmatched beauty and simplicity of this town, and indulge in some invigorating experiences with nature at Shogi.
Need any help with your itinerary planning? Get in touch with our professionals. We at Shimla Tourism, a division of Holidays DNA, present a variety of all-inclusive Shimla tour packages that can be customized to suit your varied holiday needs. Our team offers the best of our services so that you can have the best vacation of your life. Please fill out the Contact Us form to know more about our ongoing travel deals.
Location Map for Shogi near Shimla