Gift yourself an idyllic retreat in the heart of the majestic Himalayas. Both Shimla and Manali are not just famous hill stations in India; they are more of experiences that beckon travelers with their unique charm. These two towns, though distinct in their allure, share a common thread of natural beauty, tranquility, and an inviting atmosphere that captures the essence of the mountains in all their glory. Book a tour with our Shimla Manali holiday packages to return home with a bucket full of memories.
Sometimes, the most memorable moments are those when you're not doing anything at all. Shimla and Manali offer the perfect backdrop for leisurely strolls along winding lanes where you can savor the silence broken only by the gentle rustle of leaves or the melodious chirping of birds. These moments of tranquility are your chance to reconnect with your inner self and find solace in the mountains' embrace.
Shimla and Manali are not just about scenic vistas; they're also about tantalizing your taste buds. Savor piping hot momos at local stalls or indulge in authentic Himachali cuisine at quaint eateries. Try "dham," a traditional meal served during festivals, and relish the burst of flavors that the local spices impart to each dish. And don't forget to sip on a warm cup of "chai" at a roadside tea stall while listening to tales of the mountains from the locals.
A Shimla-Manali tour is not just about seeing places; it's about immersing yourself in a world of natural beauty, culture, adventure, and serenity. It's about writing your own story against the backdrop of the Himalayas, where each moment is a chapter waiting to be filled with experiences, emotions, and unforgettable memories. So, pack your bags, embrace the mountains, and let the journey unfold with our Shimla Manali Holiday packages.
Overview of Shimla Manali Holiday Packages
Planning a guided tour to Shimla and Manali is undoubtedly one of the best decisions you'll ever make in your life. And if you decide to go ahead with our Shimla Manali holiday packages, you can be sure of having a blast with your near and dear ones as our travel experts strive their best to make the overall trip as seamless and as flawless as it can be.
Catering to everyone's needs, our Shimla Manali holiday packages have been designed to delight tourists of all kinds. Along with booking the flight tickets, arranging the accommodation of your choice, and curating a list of places to see, shop, and dine, we also include many adventurous activities in our travel packages so that you can have an enriching travel experience.
For us, every traveler is different and this is the major reason why we don't believe in one size fits all. Add a personal touch to the shortlisted packages to make it more convenient for you and your family members. You can also opt for all-inclusive packages to enjoy many experiences in one go. Let us know if you need anything like a candle-lit dinner, flower bed decoration, or a bottle of non-alcoholic champagne/wine in your room; we will arrange everything for you.
Why Book with Us?
Organizing a trip to Shimla and Manali is far from easy due to the intricacies involved in coordinating transportation, accommodation, activities, and navigating the unique challenges of these hilly destinations.
From understanding the local culture and securing reliable transportation to choosing the right accommodation and crafting a well-rounded itinerary, the complexities can quickly overwhelm travelers. This is where we come into the picture!
At Holidays DNA, we help you plan everything exactly the way you always want. Our team of travel experts not only streamlines the entire process but also brings a wealth of local knowledge, ensuring that you don't miss out on hidden gems and unique experiences.
What sets us apart from others is our ability to customize itineraries. Based on your specific holiday interests, we assist you in customizing our Shimla Manali holiday packages along with curating an itinerary that enables you to cover the top sightseeing places in Shimla and Manali. Don't forget to leverage the benefits of available travel deals in case you're looking to enjoy your trip at pocket-friendly prices.
Resorts and Hotel Options with our Shimla Manali Holiday Packages
In Shimla and Manali, there are a plethora of accommodation options available to choose from. Whether you're looking for a luxurious retreat that offers top-notch services, a boutique hotel that offers a more unique stay, a heritage property that has retained its architectural charm, or a family-friendly hotel that features amenities like connecting rooms, kids' clubs, and recreational activities, you're sure to find ample choices that will make your overall trip a worth cherishing memory for your entire life.
Couples looking for a romantic escape can choose from our selection of romantic resorts. These properties offer an intimate atmosphere, perfect for honeymooners or those celebrating a special occasion. For eco-conscious travelers, we have eco-friendly properties that prioritize sustainability and responsible tourism practices. Staying at these accommodations allows you to enjoy your vacation while minimizing your environmental impact.
At Holidays DNA, we understand that not all travelers have an unlimited budget. Our Shimla Manali holiday packages also include budget-friendly hotel options that provide clean and comfortable rooms without compromising on quality. These accommodations are ideal for those looking to make the most of their trip without breaking the bank.
So, no matter what your preferences and budget are, we at Holidays DNA promise to provide a diverse range of resort and hotel options to cater to every traveler's needs, ensuring a memorable and enjoyable stay in these stunning Himalayan destinations.
Popular Sightseeing Places to Visit in Shimla and Manali
Among the many tourist attractions in Shimla and Manali, there are a few places that deserve your attention for sure. These include: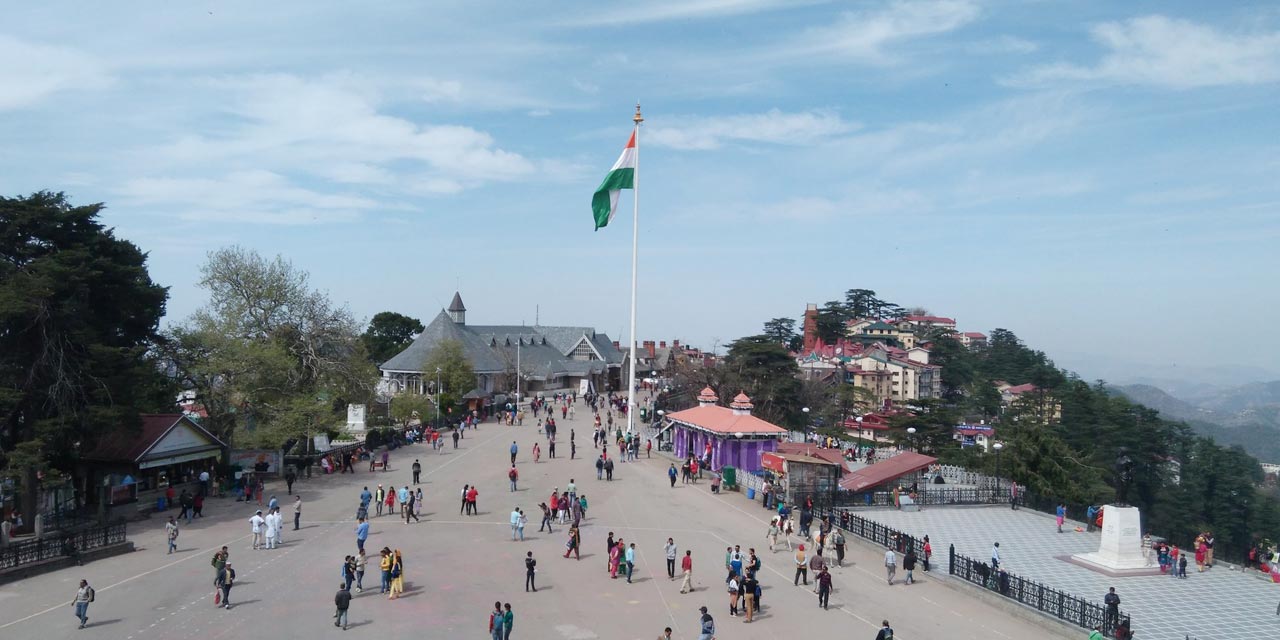 This iconic promenade in the heart of Shimla offers breathtaking views of the Himalayas. It's a perfect spot for leisurely walks, shopping, and enjoying local cuisine. The Ridge is also home to the Christ Church and Gaiety Heritage Cultural Complex. Other nearby points of interest are Kali Bari Temple, Viceregal Lodge, and Lakkar Bazaar.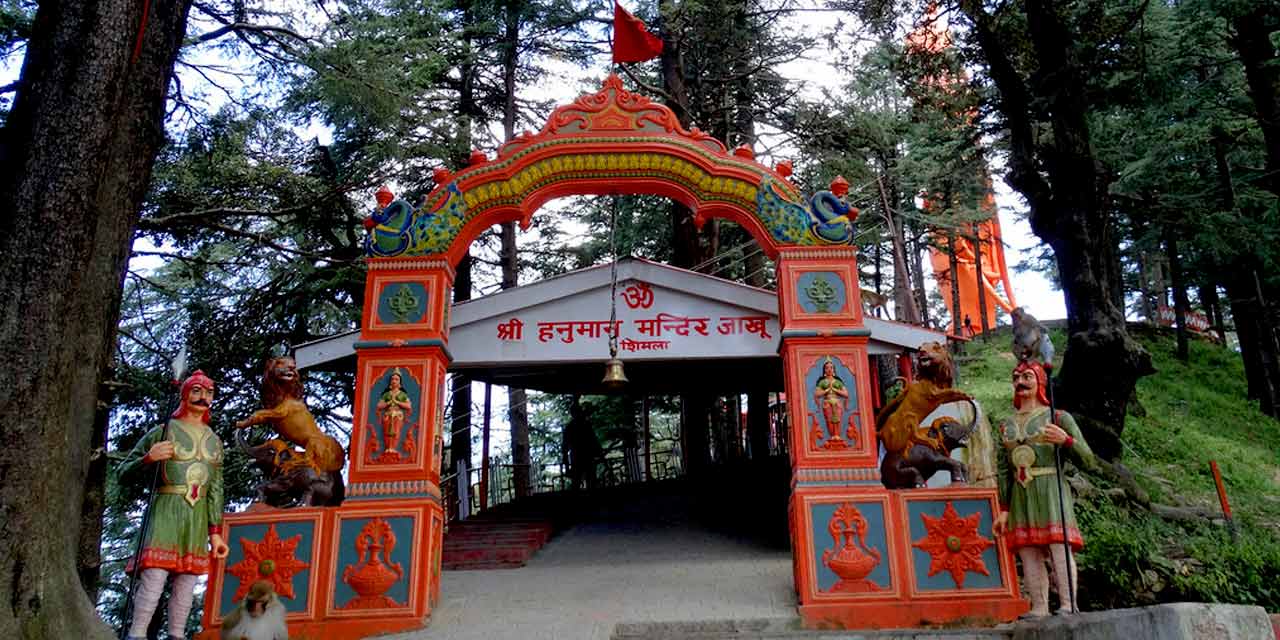 Located atop Jakhoo Hill, this ancient temple is dedicated to Lord Hanuman. It provides panoramic views of Shimla and the surrounding mountains. Keep an eye out for friendly monkeys along the way. As a religious buff, you can also pay heed to other temples like Tara Devi Temple, Sankat Mochan Temple, Kamna Devi Temple, and Laxminarayan Temple in Shimla.
3. Old Manali
Wander through the charming streets of Old Manali, known for its rustic charm and bohemian atmosphere. Explore the local markets, indulge in delicious cuisine, and soak in the vibrant culture of this area. Here you can also take some time out for the Hadimba Temple to admire its unique architecture and tranquil setting.
Surrender yourself to the unparalleled charm at Jogini Waterfalls. It is a natural gem nestled in the lush greenery of Manali that provides a rejuvenating escape from the hustle and bustle of city life. Jana Waterfall and Rozy Waterfalls are the two other waterfalls in Manali that impress people with their serene atmosphere.
Once you're done exploring the above-mentioned places, you can plan to add a few more attractions to your itinerary list. These include Green Valley, Himalayan Bird Park, Summer Hills, Shaily Peak, Bhrigu Lake, Manu Temple, Manali Wildlife Sanctuary, Nehru Kund, and Shimla Reserve Forest Sanctuary. Adding to them are the Chadwick Falls, Scandal Point, Johnie's Wax Museum, The Great Himalayan Park, Van Vihar National Park, Himachal State Museum, Naggar Castle, Himalayan Nyingmapa Buddhist Temple, and Annadale Army Heritage Museum.
Activities and Things to do in Shimla and Manali
If adventure is your thing, you're in great luck! From trekking to camping, river rafting, mountain biking, paragliding, skiing, snowboarding, zorbing, and golfing, there are many adrenaline-fuelled things to do in Shimla and Manali. Depending on your overall strength and stamina, you can try your hand at the outdoor activities you like the most.
Speaking of the shopping, both the hill stations boast several markets where you can stop to purchase some souvenirs for your loved ones back home. In Shimla, there is Mall Road, Lakkar Bazaar, and Tibetan Market, which are famous for selling woolen clothes, handicrafts, jewelry, and authentic Himachali products at reasonable prices. In Manali, you have Old Manali Bazaar, Tibetan Monastery Market, Manu Market, and Bhuttico.
Make sure to bargain whenever shopping in the local markets of Shimla and Manali as it is a common practice here. Also, be sure to purchase authentic local products to take home a piece of Himachal Pradesh's rich culture and heritage.
---
When choosing a tour operator like Holidays DNA, it's essential to consider your specific preferences and needs as a traveler. Be sure to communicate your interests and any special requirements with our team to ensure we can create a personalized and memorable Shimla Manali tour for you. Please fill out the Contact Us form to get in touch with us.