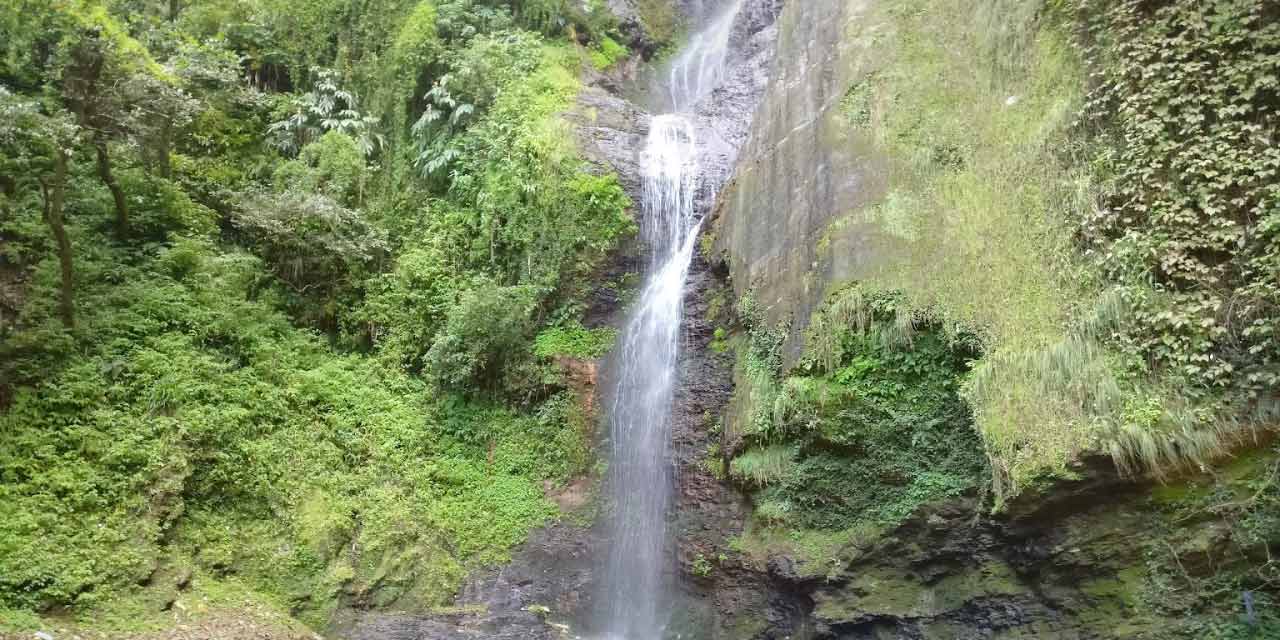 Chadwick Falls Shimla Entry Fee
Chadwick Falls Shimla Phone
N/A
---
Rating:
| 4/5 stars
Based on total 69 reviews
Chadwick Falls Shimla Address: Shimla, Himachal Pradesh, 171005, India
---
A perfect summer getaway for tourists of all kinds. If you are an adventure seeker, Chadwick Falls in Shimla is an ultimate destination for you. If you are a nature lover then the serenity, dense forests and tranquil atmosphere surrounding the area of the waterfall gives you enough reason to visit this attraction time and time again.
Also known as one of the most popular sightseeing places in Shimla, Chadwick Falls has always been a delightful experience for tourists. It is an amazing place to hang out with your friends and offers a great hiking trail that lets you explore its quietness, away from the hustle and bustle of city life. The soothing environment and the mesmerizing views enchant tourists from all around the world and make one to overlook the surrounding beauty.
Positioned at an altitude of nearly 1586 meters above the sea level, this place is located just a few minutes away from Summer Hill and has everything that you need to relax and rejuvenate your senses. It is an unexpected waterfall in the woods of serenity and a must-visit attraction of Shimla tour.
History of Chadwick Falls, Shimla
There is an interesting story attached to the name of Chadwick Falls. It was derived from two words 'Chidku Jhaar', where local considered Chidku as sparrow and Jhaar as jharna. They named it so because they thought that only sparrows can touch the top of the waterfall and not human beings. However, it was quite difficult for Britishers to pronounce it properly and hence they renamed it as Chadwick.
Some also say that a renowned scientist named Chadwick committed suicide from this location and that's the major reason why it is called Chadwick. No matter how it got its name, this attraction redefines the beauty in its own way and is a great place for people who are looking to breathe in the fresh air.
Image Gallery of Chadwick Falls Shimla
Places to Visit in and around Chadwick Falls, Shimla
While Chadwick Falls is great to spend 2-3 hours, you can also explore the nearby places in your free time. Few of them are as follows:
· Shimla Glen – An ideal picnic spot for families with children, the Shimla Glen is a place to admire the snow-capped Himalayan mountain ranges nestled amidst the deodar, oak and pine trees.
· Summer Hill – Enjoy some ME time across the breathtaking landscapes at the Summer Hill. Offering a romantic retreat for couples and honeymooners, this attraction is less crowded than other places in Shimla.
· Luturu Mahadev Temple – Dedicated to Lord Shiva, the Lutru Mahadev Temple is a wonderful place for the Hindu community to worship. Built in 1621, this temple boasts a hill-top location and has got an excellent view of the area.
Entry Fee and Timings of Chadwick Falls, Shimla
There is no entry fee to visit Chadwick Falls in Shimla. It welcomes its tourists from 6 AM to 6 PM on all days of the week.
Travellers Tips for Chadwick Falls, Shimla
Head back to the main road before the sunsets. There are chances of leopards coming out in the forest after dark.
Make sure to explore the Chadwick Falls always in groups.
Bring ample snacks and beverages with you as there are no food stalls around.
Best Time to Visit Chadwick Falls, Shimla
Although there is no particular time to visit Chadwick Falls, it is advisable to explore its serene beauty during the rainy season i.e. from June to September. At this time, the place receives a huge crowd of tourists as the level of water increases considerably. However, you can also plan to overlook this spectacular sight after the monsoon to experience the magic of the waterfall at its best.
Note: Don't forget to check the weather forecast before you plan your itinerary of Shimla tour.
How to Reach Chadwick Falls, Shimla?
Located at a distance of only 7 km from the city centre, Chadwick Falls offers several modes of transport to get to your destination. The best way to the Chadwick Fall is by road, which is followed by a short stroll.
If you're coming directly from the railway station, you can hire a private taxi or a cab till the start of Shimla Glen forest road. From there, you will need to continue walking on foot to reach the waterfalls. It is only 1 km from Shimla Railway Station and 20 km from Shimla Airport.
Those who prefer travelling by self-driven vehicles can take the Cart Road. After that, you should follow the route to the fall via the Shimla bypass road. There is also a small way from The Mall Road in Shimla, which is quite adventurous for experience seekers. Chadwick Falls is just 4.9 km drive away from Shimla Old Bus Stand i.e. it takes a total of 17 minutes to reach the hills. For your convenience, we at Shimla Tourism, a division of Holidays DNA, have curated a list of top car rental companies in Shimla. So, if you wish to experience a hassle-free journey in the 'Queen of the Hills', we are here for your assistance.
---
Holidays DNA has been able to build its brand reputation within a short span of time. Our team of experts carefully design the
Shimla tour packages
keeping everyone's budget requirements in mind and offer quality services at pocket-friendly prices. What else do you need? It's time to pack your bags and head for a short city break. Please fill out the
Contact Us
form to know more about our travel services.
Location Map for Chadwick Falls Shimla