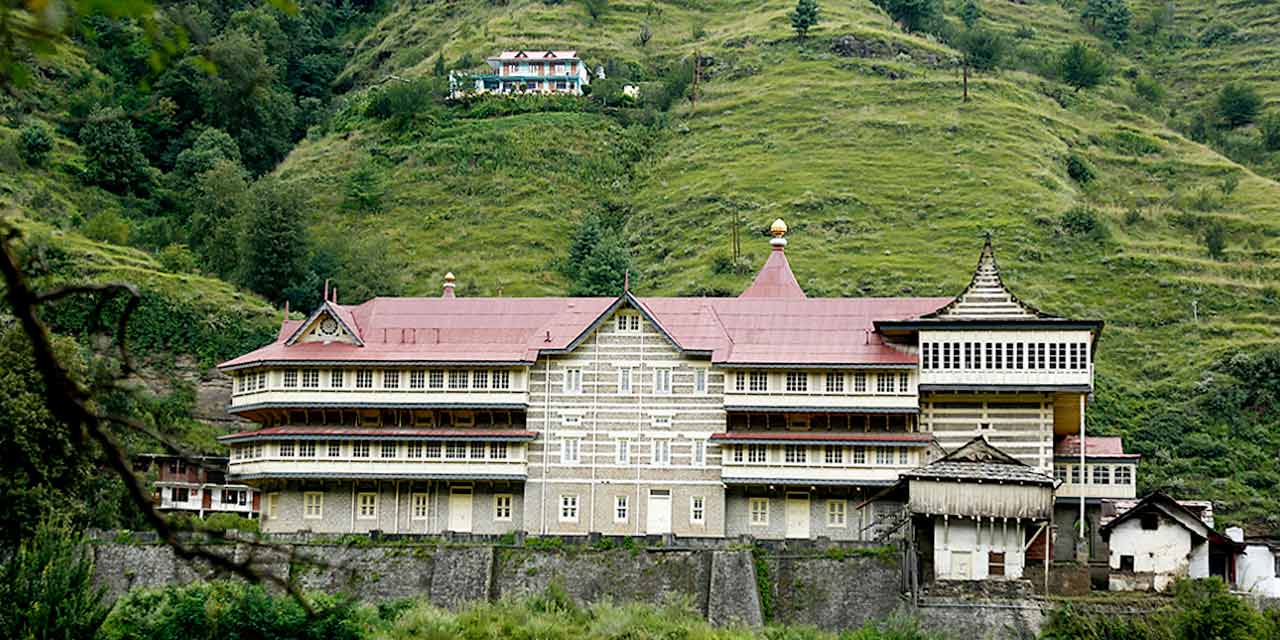 Jubbal Palace Shimla Entry Fee
Jubbal Palace Shimla Phone
N/A
---
Rating:
| 4/5 stars
Based on total 77 reviews
Jubbal Palace Shimla Address: Jubbal Road, Shimla, Himachal Pradesh, 171205, India
---
Step into Jubbal Palace and get amazed with its rich history and impressive architecture. Located at a distance of only 5.8 km from the city centre, Jubbal Palace is spread across an area of 4 acres of land and has Terraced gardens and Virginia vines within the complex.
Nestled amidst the beautiful hills with a wide variety of pine and cedar trees surrounding the area, Jubbal Palace welcomes tourists from all around the world to step back in time. It is a heaven of delight for nature admirers and is an excellent place to spend some quality time in royalty.
Also known as the Woodville Palace Hotel, Jubbal Palace is one of the most prestigious sites of its kind in Himachal Pradesh. It is a must-visit tourist attraction of Shimla tour. Positioned at an altitude of 7000 feet above the sea level, this architectural marvel offers picturesque views of the beautiful valley and has become a favourable place for all those who are interested in learning more about the rich history.
The ideal time to visit Jubbal Palace in Shimla is from April to October. You can also celebrate Hemis and Rampur Jatar Festivals if you're planning your Shimla tour in the month of June and July.
History of Jubbal Palace, Shimla
Dating its history back to the 12th century, Jubbal Palace has its share of timeless romantic story attached to it. It is said that the Commander-in-Chief of the Imperial Army 'Sir Willian Rose' was the first resident of this charming building. According to the documents, he paid a total worth of INR 22,000 to purchase this land in the early year of 1866 and since then, it became his official summer residence.
In 1938, the complex was reconstructed by Raja Rana Yogendra Chandra of Jubbal State, who hired more than hundreds of expert artisans from various locations to ensure the highest quality. He invested nearly INR 500,000 to complete its construction. Raja Rana along with his wife Rani Sudha Kumari stayed here until 1977 when his grandson 'Raj Kumar Uday Singh' converted it into a Heritage Hotel.
Architecture of Jubbal Palace, Shimla
Designed by a renowned French architect, the architecture of the Jubbal Palace is partially built in Chinese style as its lower portion is made of sandstone and the upper half is constructed in a round shape, using an enormous mass of deodar wood from the surrounding forest. The modern wing features an Indo-European style and has panelling work done on the ceilings. In the interiors, you will find the carved bordered facades, intricate woodwork and signed photographs of the eminent people. The exteriors flaunt walls decorated with convoluted artistry.
The main entrance of the Palace is through a wooden door, which is standing at a height of 18 feet. It is coloured in cream hue and has several attractions that add beauty to its impressive architecture. Another interesting feature of this palace is the wide collection of ancient guns, which were earlier used by the royal members of Jubbal family. It also houses old furniture, family portraits, carpets, artifacts and a library with plenty of Sanskrit and Persian books.
Image Gallery of Jubbal Palace Shimla
Entry Fee and Timings of Jubbal Palace, Shimla
There is no entry fee to visit Jubbal Palace in Shimla. It is open for its tourists from 6 am to 6 pm on all days of the week.
How to Reach Jubbal Palace, Shimla?
Since Jubbal maintains good transport connectivity from Shimla and Kufri, it is easily accessible by tourists of all ages. The main 3 modes of transport are as follows:
By Air: Jubbarhatti Airport is the nearest airport to reach Jubbal from Shimla. It is well-served by several regular flights from Delhi and Chandigarh airport. International travellers can also board a connecting flight from Delhi International Airport to reach their destination. From there, you can hire a taxi from one of the top car rental companies in Shimla for a hassle-free commutation.
By Train: The closest station to Jubbal is Shimla Railway Station. You can enjoy the toy train journey to have a perfect time of your life starting from Kalka to Shimla. The Kalka Shimla Toy Train passes through more than 100 tunnels and takes nearly 5-6 hours to cover a distance of 96 km.
By Road: All those who prefer travelling via road can opt for a private or public-owned bus service, available towards Shimla. HRTC department also operates buses for the convenience of tourists. One can also book a Volvo bus from Delhi for experiencing the ultimate comfort.
---
If you're looking to enjoy your holiday at the pocket-friendly prices, you can choose our all-inclusive Shimla tour package. We at Shimla Tourism, a division of Holidays DNA, carefully design our travel packages keeping your budget requirements in mind. Our team of experts work day and night to make your trip an unforgettable experience and do everything to bring a smile on your happy faces. In the end, it is the client satisfaction that matters to us the most. What else do you need? Avail the best deal at the discounted prices and get set to go! Please fill out the Contact Us form to know more about our offerings!
Location Map for Jubbal Palace Shimla