Shimla is not only the capital of the North Indian state of Himachal Pradesh but also one of the most popular hill stations in the country. The very mention of Shimla brings romantic scenes of snow-capped mountains to mind. It is no wonder that in the recent past, British India made this hill town it's summer capital.
The most attractive thing about Shimla is the Lesser (or Middle) Himalayan range which gives it the altitude and the forests to boast of. There are numerous treks one can plan in these mountains, especially in the summers. Camping is another top favourite activity of adventure enthusiasts as the pleasure of napping inside a sleeping bag on the fresh snow is a different experience altogether.
Natural sights apart, Shimla has preserved most of the buildings which the British had built. Viceregal Lodge is the most famous of several museums that let you admire English architecture. Himachal State Museum is another one worth spending your time at. The churches here also deserve a visit.
Shimla's open squares and marketplaces are not to be missed. Indulge in some window shopping and relish the hot street food at the roadside stalls on Mall Road and The Ridge. There are plenty of knick-knacks you can buy for your memory from here. Shimla is also home to the largest ice skating rink in the world. Winter sports lovers can plan some ice skating, skiing, and other winter sports during their vacation in this Himachali town.
Top Places to Visit in Shimla
If you are confused about where to go in your limited time, and are looking for a comprehensive list of places to see while in Shimla, glance through the suggestions in this article.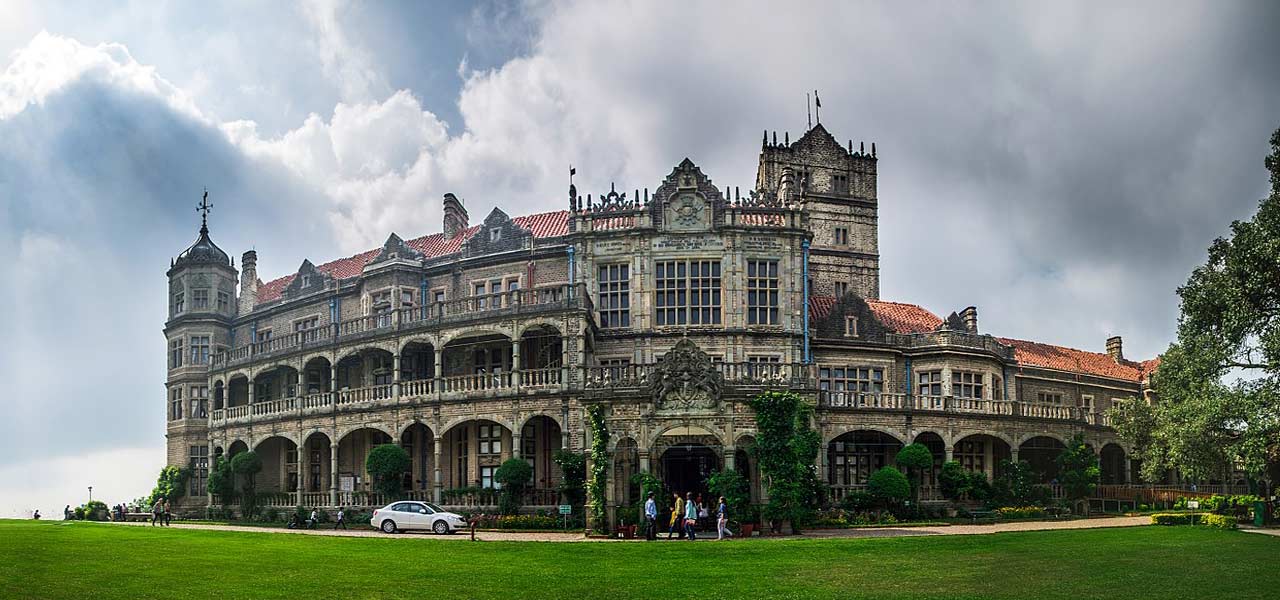 Nestled amidst pine trees and flowering plants, Viceregal Lodge is a delight to watch. Also known as Rashtrapati Niwas, the façade exhibits Jacobean Revival architecture from Britain. The palace which took 8 years to build, was fully erected in 1888 at a cost of INR 36 lakhs at that time. This mansion on Observatory Hill is spread over 110 acres. Interestingly, the pine and cedar used in its construction came from Burma (now Myanmar).
Initially occupied by Lord Dufferin as his official residence, the palace was given to the IIAS (Indian Institute of Advanced Studies) in 1965. Some of its wings are also used by the Himachal Pradesh High Court, CPWD (Central Public Works Department) and Himachal Pradesh University.
Viceregal Lodge is open to visitors from 10 AM to 5 PM on all days except Mondays. Entry is INR 20 for Indians and INR 50 for foreigners.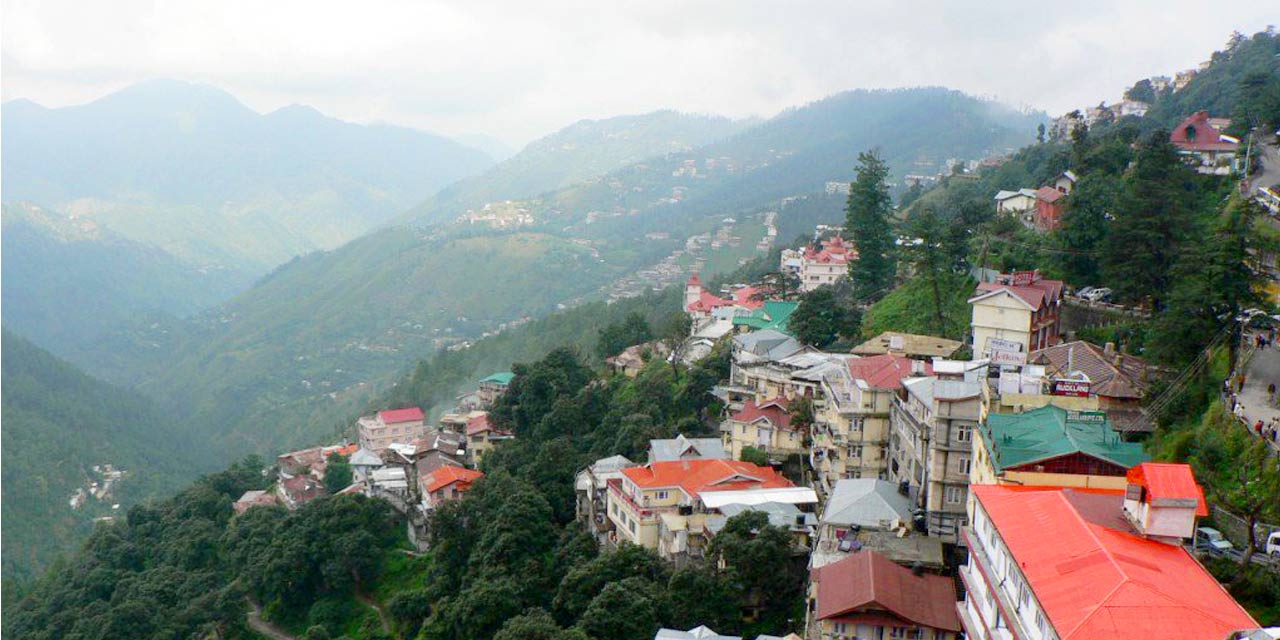 Shimla is actually a group of 7 hills, of which Summer Hill is one. With an altitude of 2,123 metres, the suburb is also known as Potter's Hill. If you have an afternoon to spare, marvel at the charming houses that dot the landscape of this hill.
Almost everywhere, you will find tall deodar and cedar trees, adding character to the slopes. In the winters, the place looks magical with the snow covering almost everything.
Summer Hill is famous because of certain noteworthy people who have stayed here. Amrita Sher-Gil, hailed as the frontrunner in modern Indian art and Rajkumari Bibiji Amrit Kaur, a freedom fighter and India's first Health Minister used to call Summer Hill their home. Even Gandhiji is known to have resided here periodically.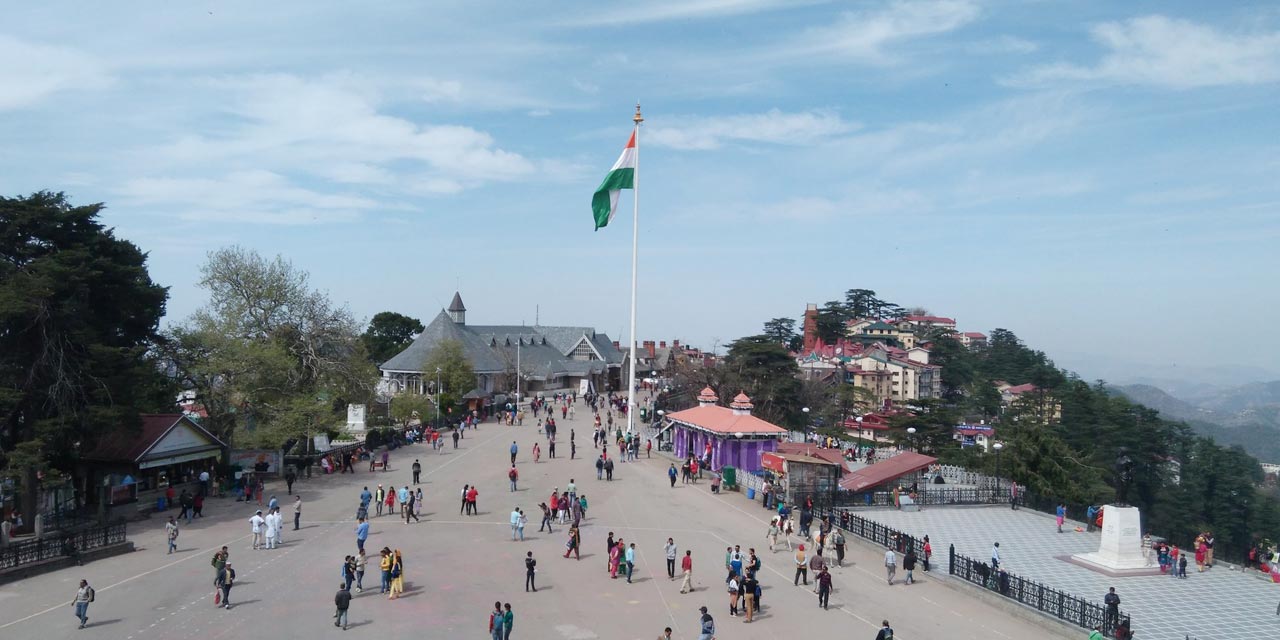 One of the top places to hang out in Shimla is The Ridge – a large open area which once actually used to be a ridge between two of the seven hills that form Shimla. Underneath this ridge, there are water tanks that supply water to all of Shimla and can store up to a million gallons of water.
In the summer months of April, May or June, the Summer Festival is held at The Ridge for a few days. This is when the area looks like a fare, full of food stalls, cultural dance and music performances, flower shows, fashion shows displaying ethnic Himachali clothing, and even sports competitions. You can also participate in ice skating during the fest.
Some attractions right on The Ridge are an 18th century church, a library and the statues of Mahatma Gandhi, Indira Gandhi and Dr. Yashwant Singh Parmar (the first Prime Minister of Himachal Pradesh).
For those who take an interest in the Defence Forces and items of warfare, the Annandale Army Heritage Museum will seem inviting. The galleries display a collection of army uniforms, armour, weaponry, flags and more from the present and the past (some items are said to be more than 5000 years old).
The natural beauty of Annandale itself is reason enough to visit here. There is a golf course in this area and another museum dedicated to cactus nearby.
There is no entry fee but the guards will ask to see your identity proof before letting you in. The museum is open on all days except Mondays from 10 AM to 2 PM and 3 PM to 5 PM. You can grab a bite at the café after you are done exploring the galleries.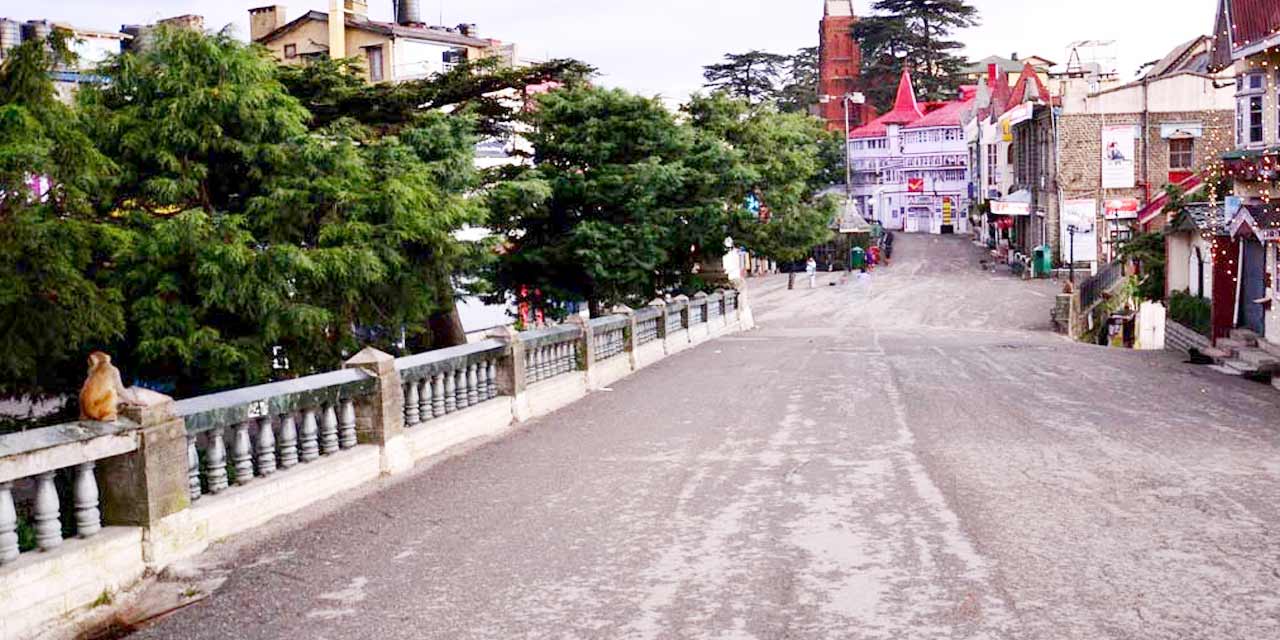 Most hill towns in India are known to have their own "mall road", and Shimla is no different. The Mall Road is the main thoroughfare here, full of shops, restaurants, cafes and even important bus stations nearby. Top shopping markets here are the Tibetan Market, Thai Market and Hong Kong Market. If you're feeling adventurous, try horse-riding around Mall Road.
You can also take in the breathtaking view of the valleys and mountains from several viewing points at the Mall Road which have a gazebo. You can also step into the Town Hall which now houses the Shimla Municipal Corporation. This building was constructed in 1910, and the typical British architectural style testify to the grandeur of its entrance.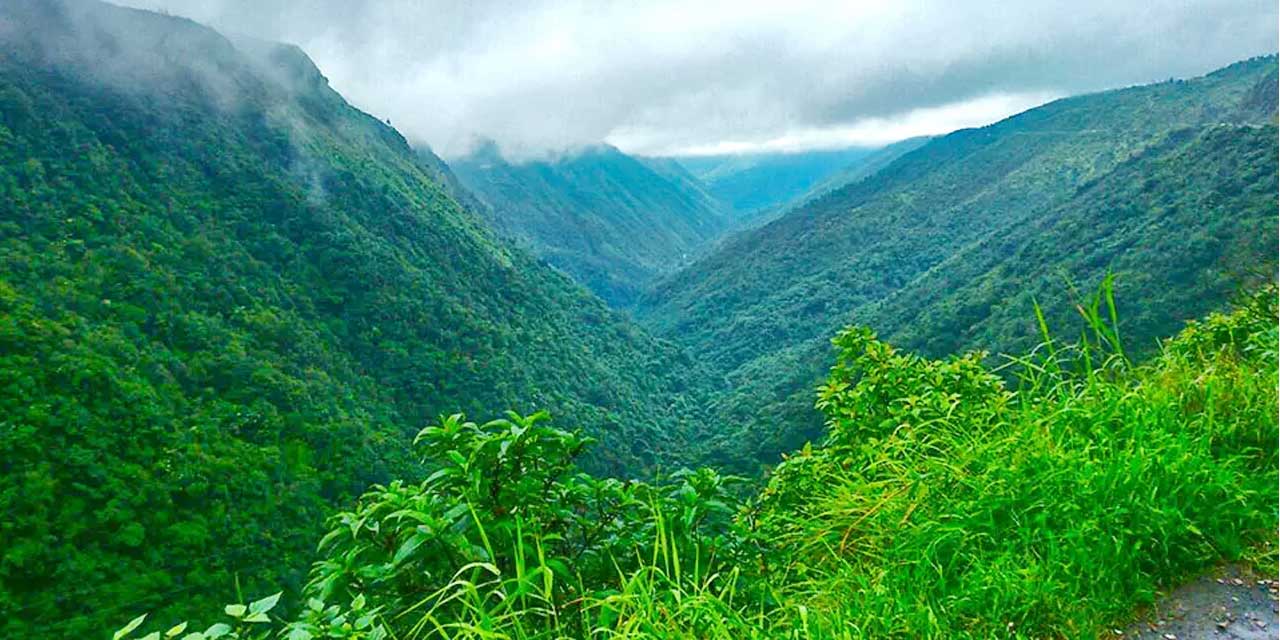 On the way to Kufri from Shimla, Green Valley is a lush getaway that offers amazing views of the hills and the meadows. The place is so green that you can even spot wild bears if you're lucky! A walk around the apple orchards will let you smell the delicious Himachali apples which are famous the world over.
For an action packed experience, you can opt for ziplining across the mountains which will offer you envious views. Be sure to carry your head-mounted camera to capture a video of the entire strip. You can also try bungee jumping, rope-climbing, monkey-bridging, free-falling or go-karting in this area.
This scenic locality is named after an infamous high profile scandal that occurred during the British Raj. The Maharaja of Patiala and the daughter of the British Viceroy, Lord Kitchener eloped at this point after she was prohibited by her father from meeting that womanizer. Even today, Scandal Point is alleged to be a place where the rich meet to have illicit affairs clandestinely.
However, this is also one area with some of the finest restaurants in Shimla. If your taste buds are itching for some gourmet meals, you know where to find solace! You can also visit the Church of St. Andrews (colloquially known as the Church of Scotland) which now houses the State library.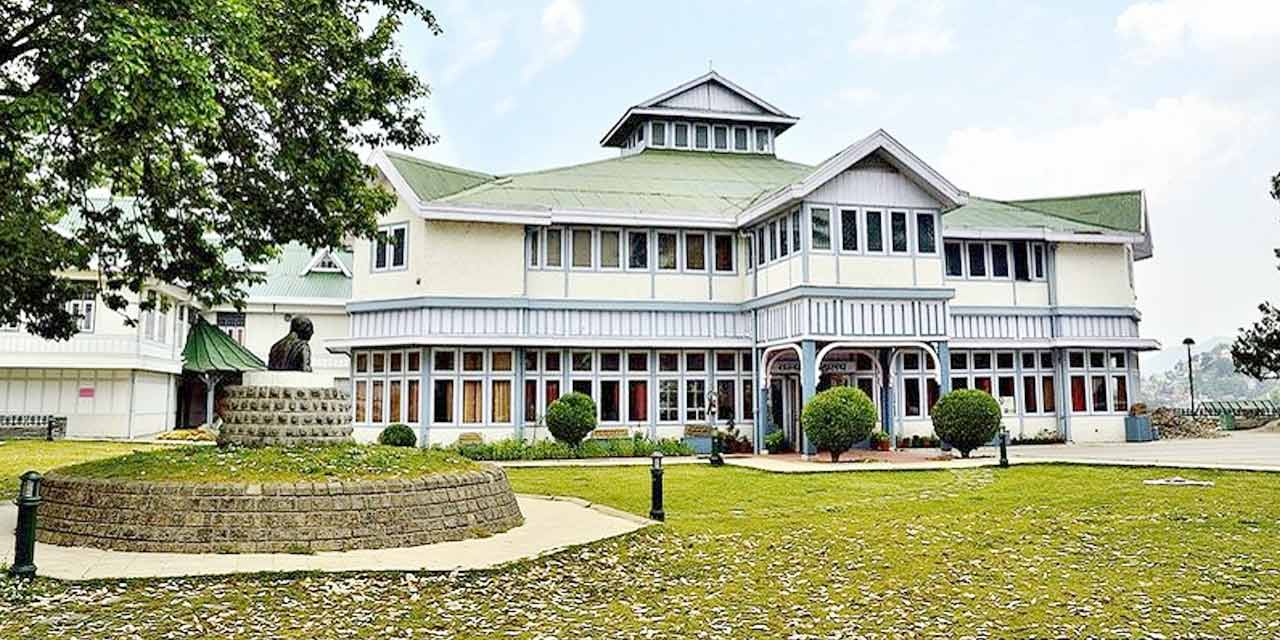 Located on a hill named 'Inveram', this museum is actually an ancient Victorian manor which has been modified to accommodate its galleries. The mansion was previously the private residence of Lord William Beresford who was the Military Secretary to Lord William Bentick (the Viceroy). The palatial house changed hands several times before becoming a museum on 26th January, 1974.
The Himachal State Museum curates and displays historical, archaeological and artistic samples from the past, with a view of inspiring the future.
The museum is open on all days from 10 AM to 5 PM, except Mondays and designated holidays. The entry fee is INR 30 for Indians and INR 100 for foreigners. Camera fee also applies.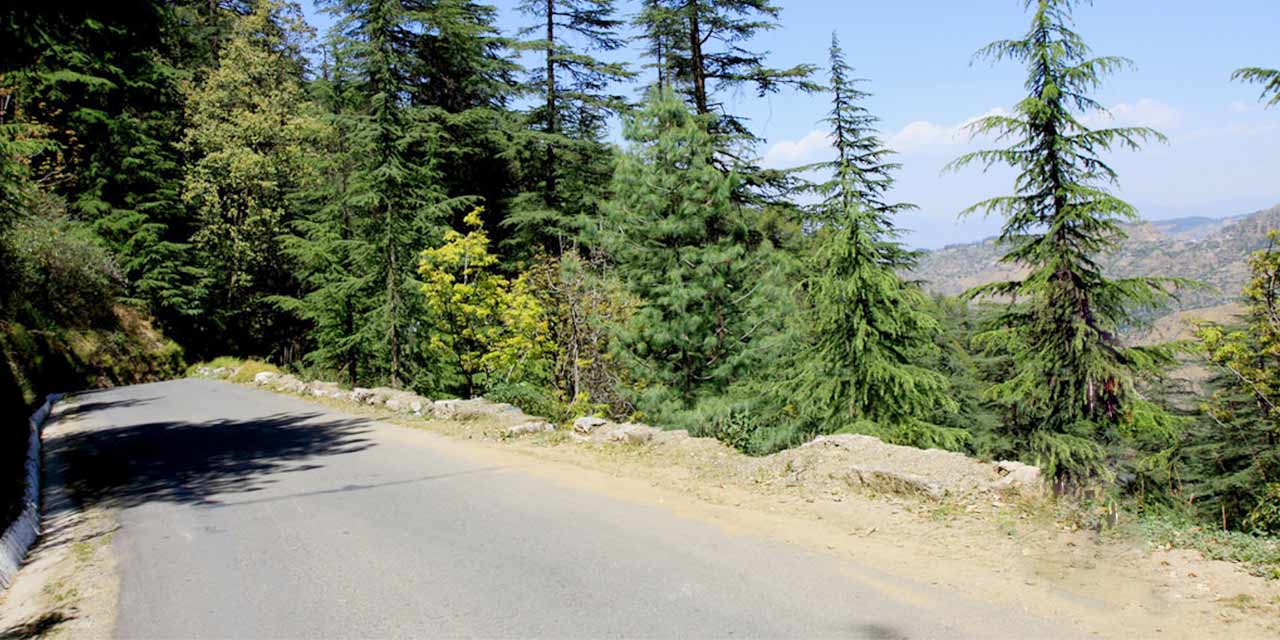 The Glen is essentially a U-shaped hiking trail at an altitude of 1,830 metres in Shimla. Located only 4 km from Mall Road, this valley is a preferred site for camping and picnicking. A big reason for this is the brook that flows through this valley, making it appear even more attractive.
It is possible to drive into The Glen, but backpackers will enjoy the short hike through the forested area full of pines and deodar trees. Birdwatchers should take this opportunity to indulge in some birding as there are some unique species one can sight here. Avoid visiting in monsoon when the chance of a landslide is higher.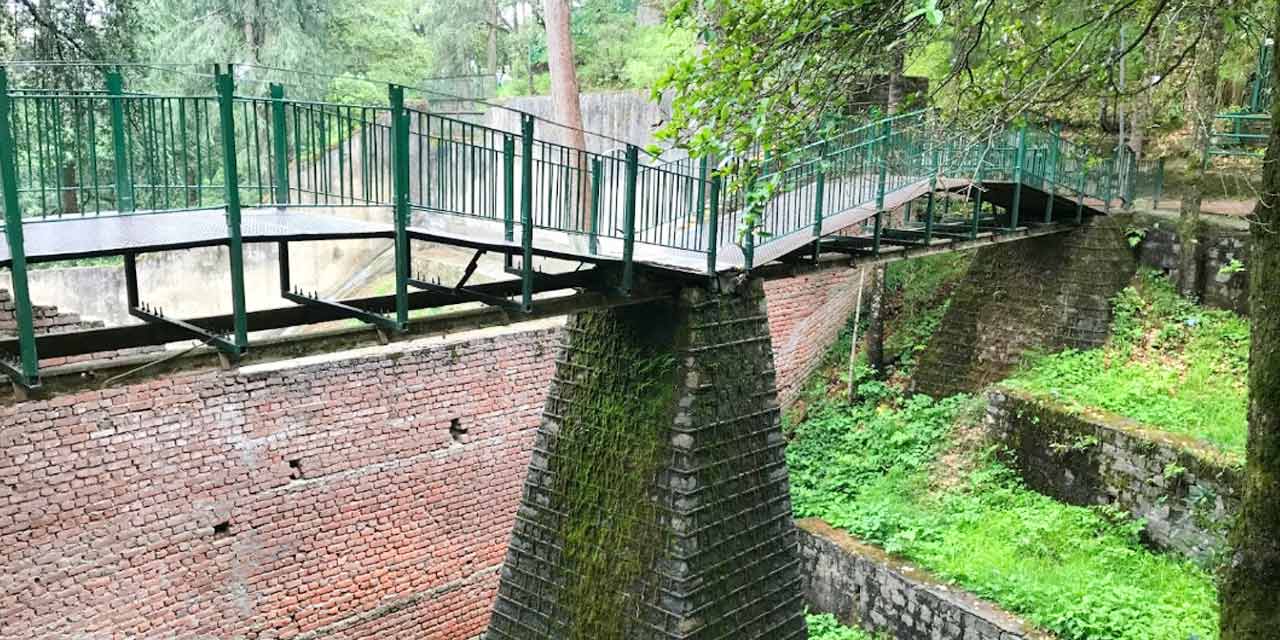 Spread over 950 acres of forested land, the Shimla Reserve Forest Sanctuary is a must-visit attraction for wildlife enthusiasts. You can sight mountain animals such as leopard, barking deer and jackal amidst exotic trees like silver oaks and weeping willows.
Birders can look out for Himalayan eagles, pheasants and partridges. Maple and rhododendron trees here are popular in the kitchen as well. Women like to make sauces and jams from the fruit of these trees. The rhododendrons themselves come in various colours, making the forest appear enchanting.
There are 9 streams that flow through this sanctuary and they never dry. If you wish to enter this forest, you will need prior permission. There is a provision to take your own car or bike inside. You can also hire a bike and explore the area via cycling or plan a hike through the forest.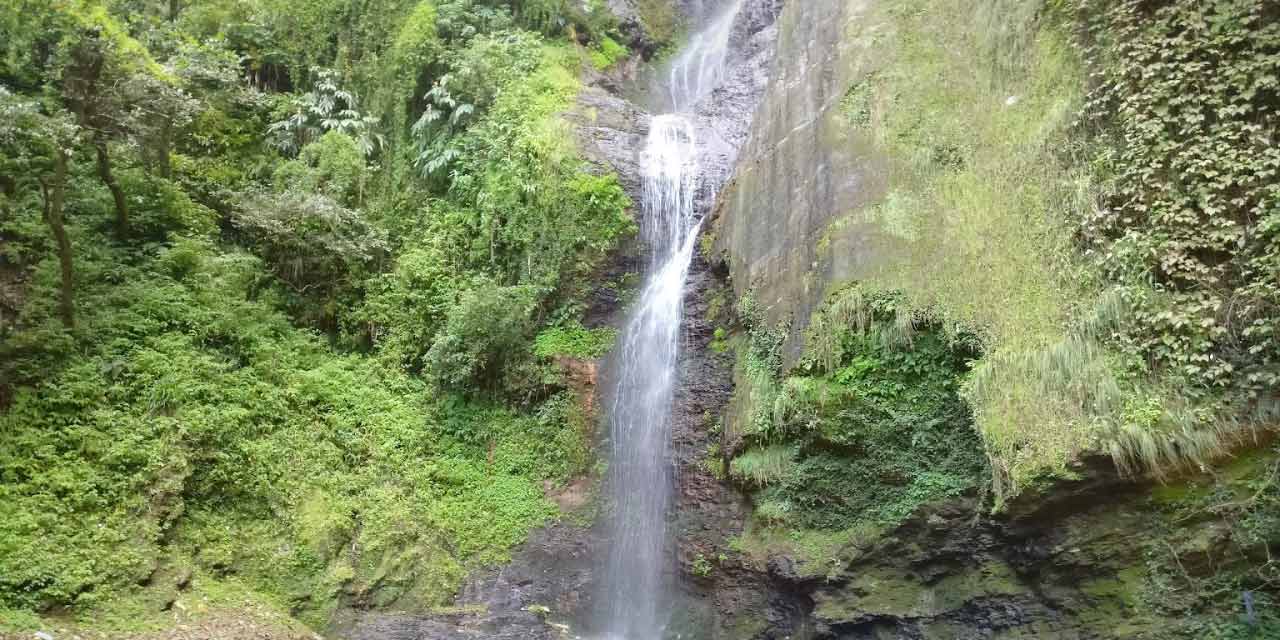 This famous waterfall makes Shimla a place worth visiting in the rainy season also. An old wife's tale goes that a person named Chadwick took his life at this point, hence giving it this name. Another theory says that the word is a mispronunciation of "chidku jhar" which means "sparrow fall". The name stands because these waterfalls at 1586 metres above the sea level can only be reached by the sparrows which can fly.
To witness the full glory of the falls, plan your visit in the monsoon months of July to September. This is when the gushing waters are thick. The flow tends to thin down in winter and is sometimes only a trickle in the summer. Be prepared to hike for at least a kilometre each way on the narrow path to the Chadwick Falls as vehicles are not permitted.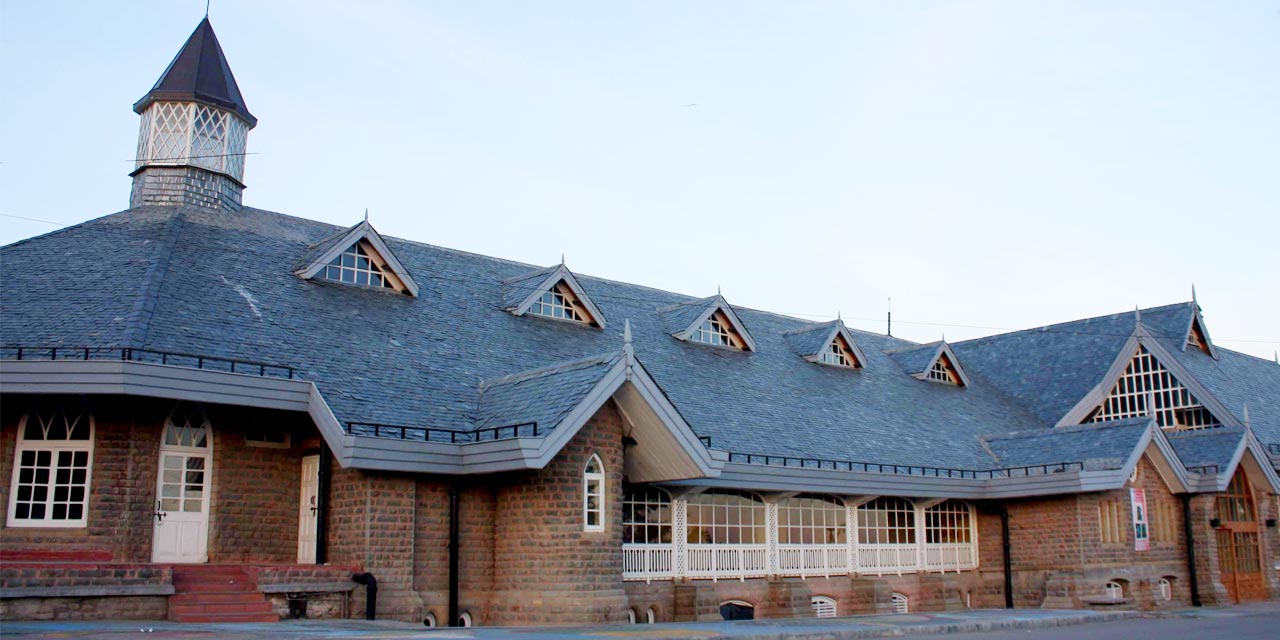 Officially managed by the Himachal Pradesh Department of Art & Culture, the Gaiety Heritage Cultural Complex was previously known as Gaiety Theatre. This cultural hangout has existed since the British times when it was used to host plays.
Today, you can sign up to watch not only plays but also dance performances, musicals and exhibitions which are temporarily held at the halls here. The Art Gallery exhibits paintings by national as well as international artists, and is run in collaboration with the Delhi Lalit Kala Academy.
The entry fee is INR 10 for each Indian and INR 25 for foreigners. Camera charges are extra for both the categories. The complex is open on weekdays only – from 9 AM to 5 PM. Guided tours lasting 45 minutes are also offered here.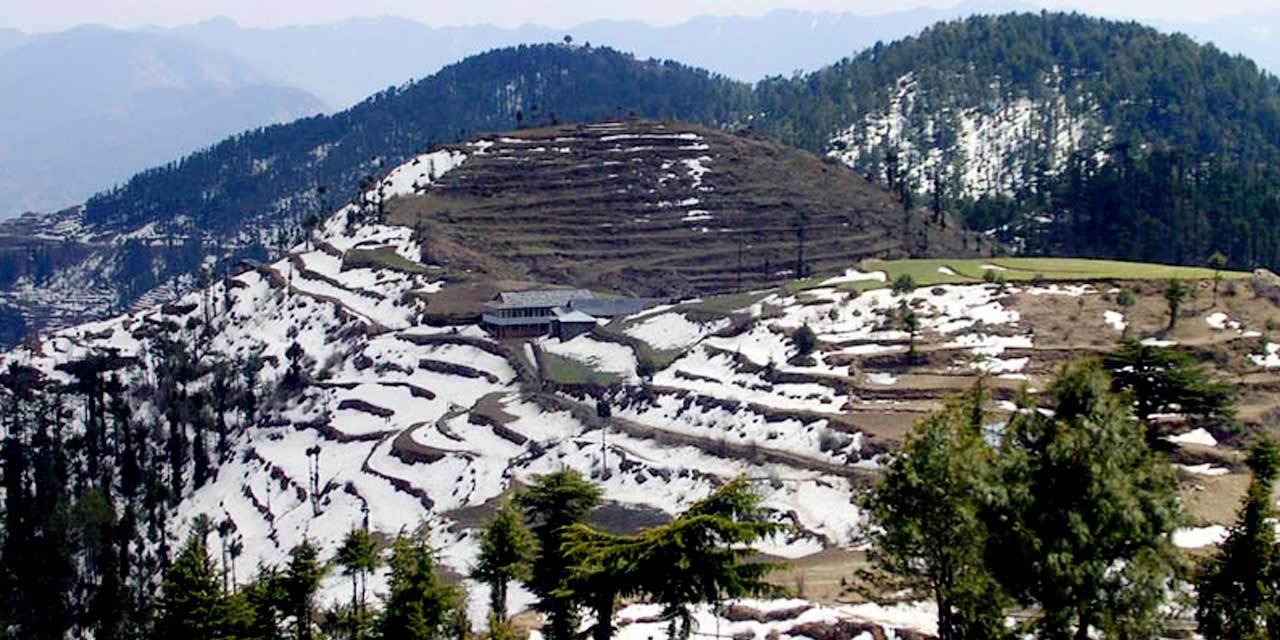 At 9,000 feet above sea level, Kufri is another hill station close to Shimla. Get to the top of this place by visiting Mahasu Peak from where you will clearly be able to see Kedarnath and Badrinath. Kufri provides a number of options to hike on its numerous trails. To get a glimpse of mountain animals and birds, enter the Himalayan National Park which is open on all days from 10 AM to 4 PM, except Mondays. It costs only INR 30 to enter.
Kufri is one of the few places in India where you can learn to ski. If you don't think you are brave enough to take on the slopes, then try the more relaxed activity of tobogganing which will let you slide down a snow-capped peak on a sledge. You can also get on a yak and take a short ride around.
Other Sightseeing Places in & Around Shimla
The list does not end here. If you are planning a longer trip to Shimla, there are several other places that you can explore to fill your time: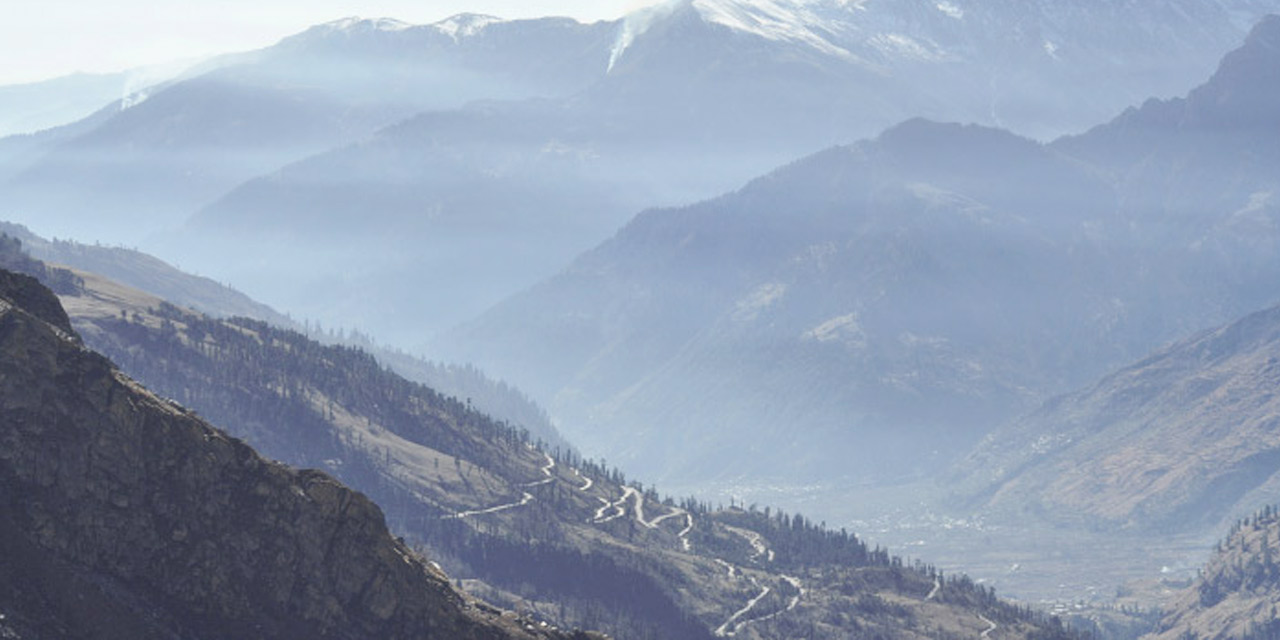 Lovers of hiking will enjoy a trek up to Shaily Peak located in Naldehra, some distance away from Shimla. Even though it might take a couple of hours to get to the top, the view is rewarding as you get to see several peaks of the Himalayas. Those who are not fond of walking may get on one of the mules or horses for an easier ride. But it can get a bit scary and wobbly at certain turns. In winters, the entire stretch is full of snow.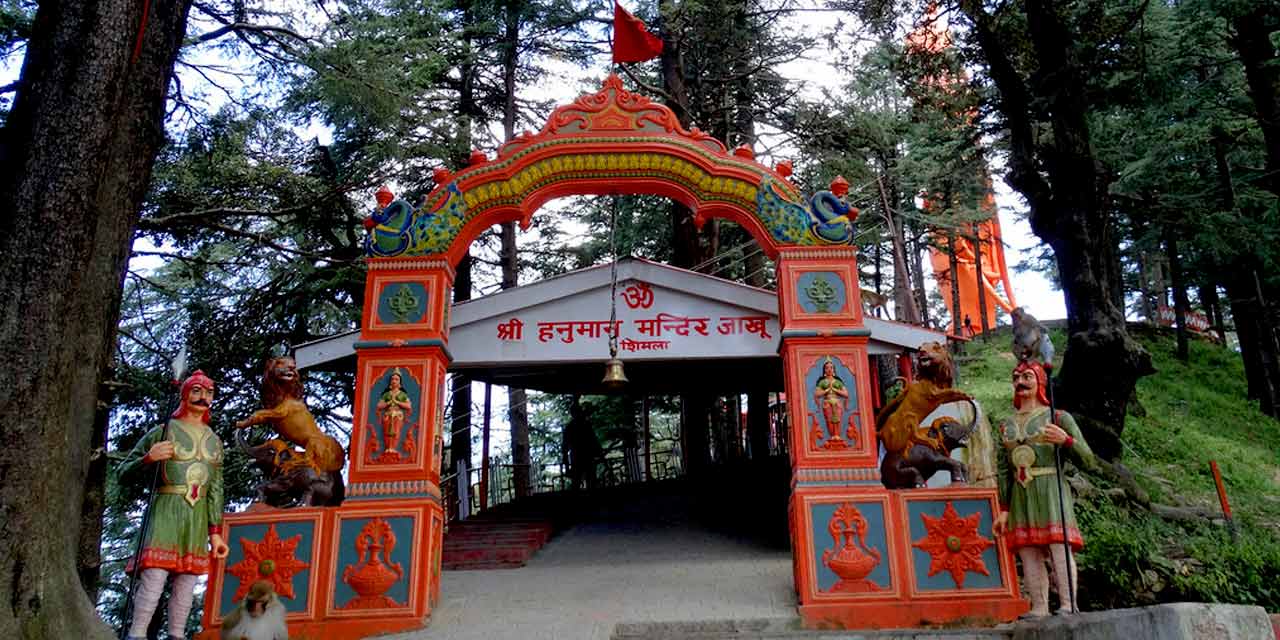 This Hindu temple is known to have the world's largest statue of the deity of Hanuman. Hanuman is the monkey god according to the legend of Ramayana. As per mythology, Hanuman led an entire army of monkeys to help Lord Rama fight demon Ravana to rescue his wife Goddess Sita who was abducted by him. There are several tales that extol Hanuman because of his devotion to his master, Rama. The temple is open on all days from 7 AM to 8 PM on all days, and there is no fee to enter. A short distance from the Jakhu Temple is the Jakhoo Hill which is nice for a short hike.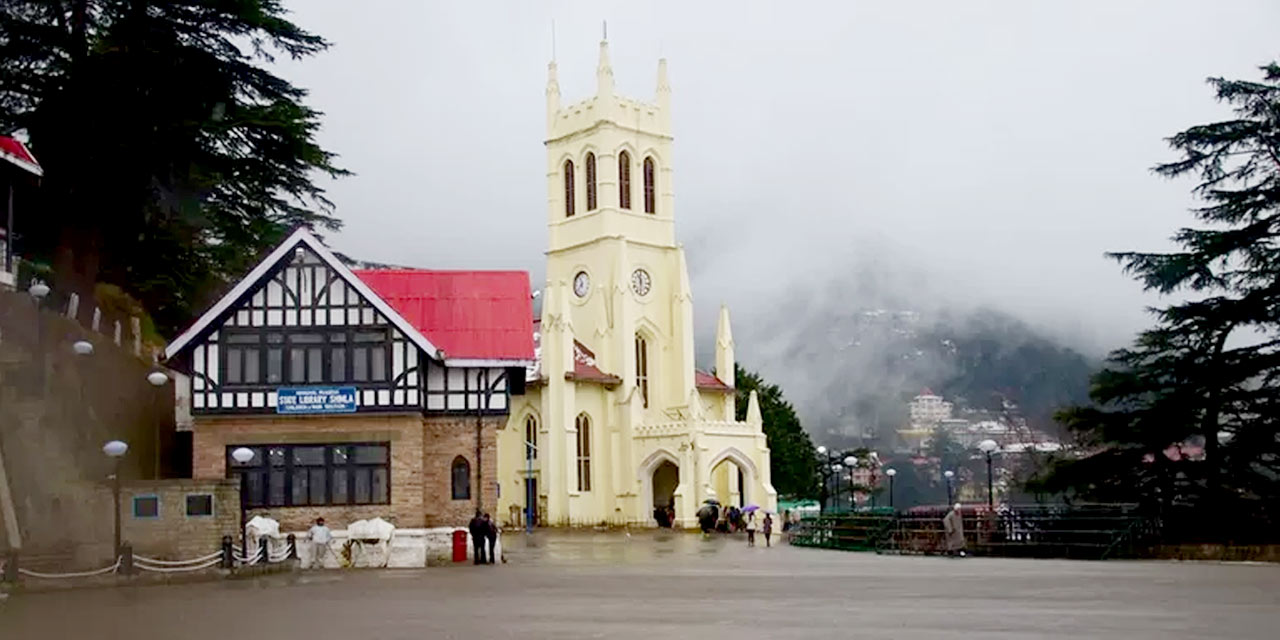 This church is not an ordinary one as it happens to be the second oldest church in all of North India. Located on The Ridge, Christ Church was constructed in the mid-nineteenth century, and took almost 12 years to be built! At that time, it took over INR 45,000 to be built. With a Gothic Revival style of architecture, the church stands 90 feet tall. The central clock tower and the 5 bells add to the charm of the church which otherwise looks quite staid. The interiors are full of glass paintings on the windows and other paintings that depict the great sacrifice of Christ.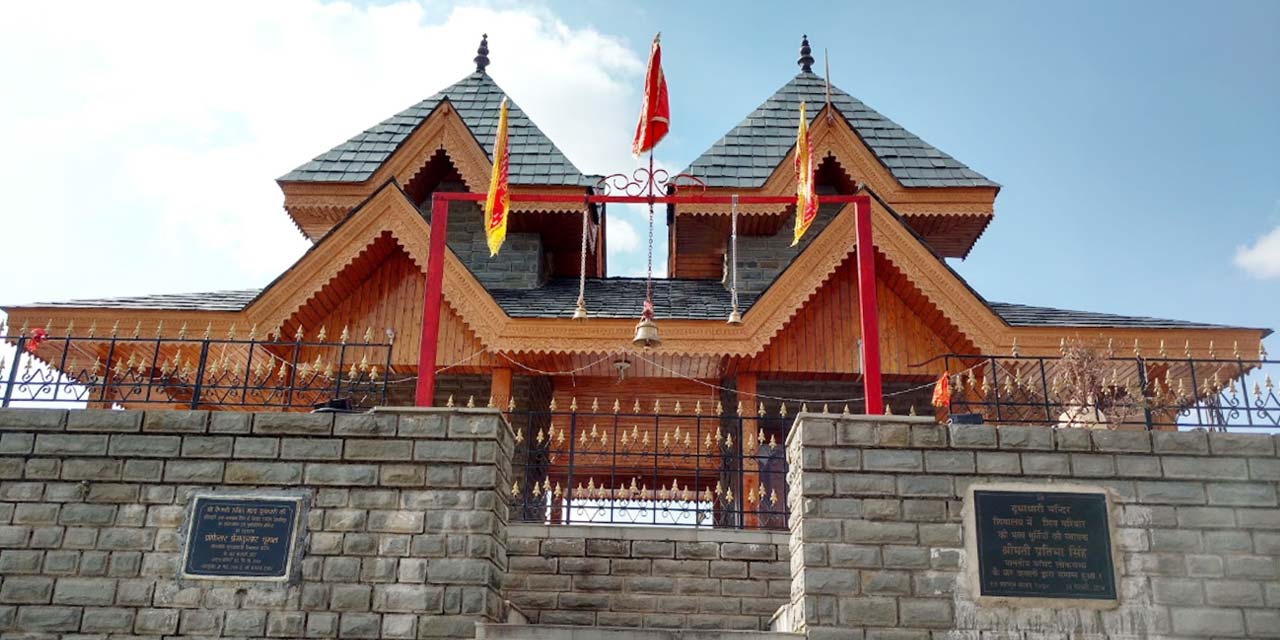 This Pahari-style temple is about 250 years old, but is fully a reconstruction of the ancient temple. Dedicated to the Bengali deity of Ma Tara, this temple was established by Maharaja Sen of Bengal after he had a dream. The temple sports intricate woodwork and silverwork, apart from idols of other female deities such as Saraswati, Bhagwati & Kali. At an altitude of 1,851 metres above sea level, Tara Devi Temple took more than 6 crore rupees to be rebuilt. The temple is accessible on all days between 7 AM and 6:30 PM. However, leather goods are prohibited inside.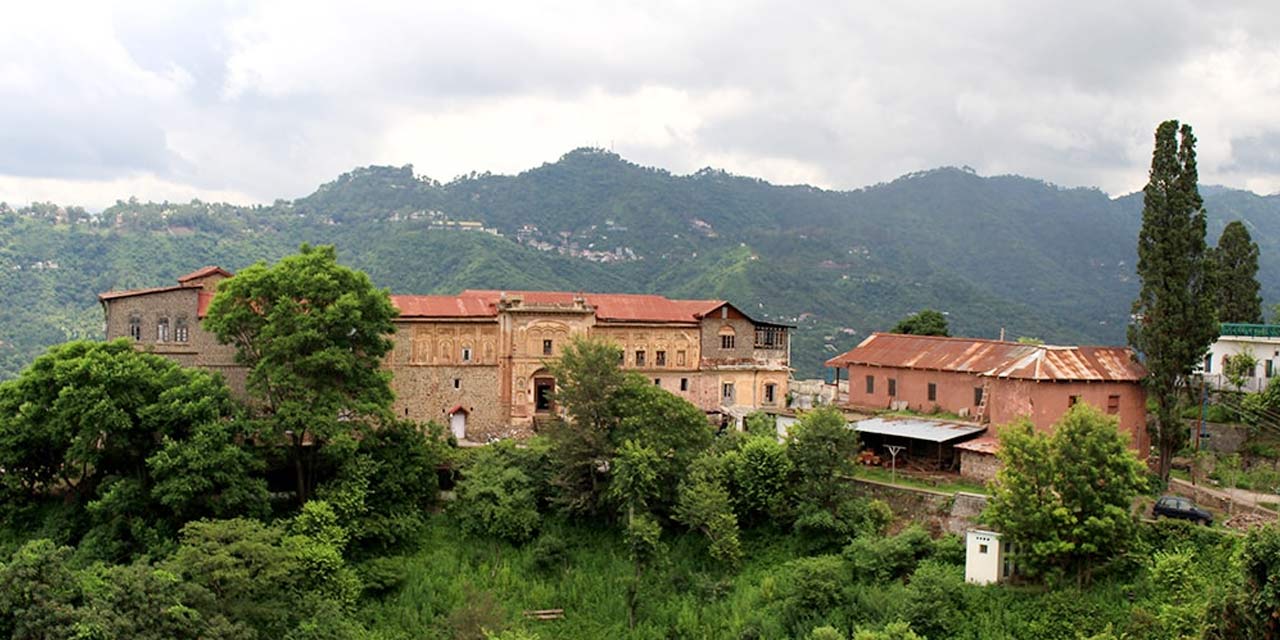 About 50 kilometres from Shimla, at an altitude of 1300 metres, the Kuthar Fort is a magnificent example of Rajasthani architecture with elements of British styles. This heritage site was once the abode of the royal Kuthar family, but a part of it has been converted into a luxurious palace hotel today – the Alcor Spa Resort. The impressive exterior apart, Kuthar Fort is adorned with several Rajasthani paintings and wooden carvings on the inside. The fort is open to visitors on all days from 8 AM to 6 PM. Indians are charged INR 10 and foreigners, INR 100 to enter.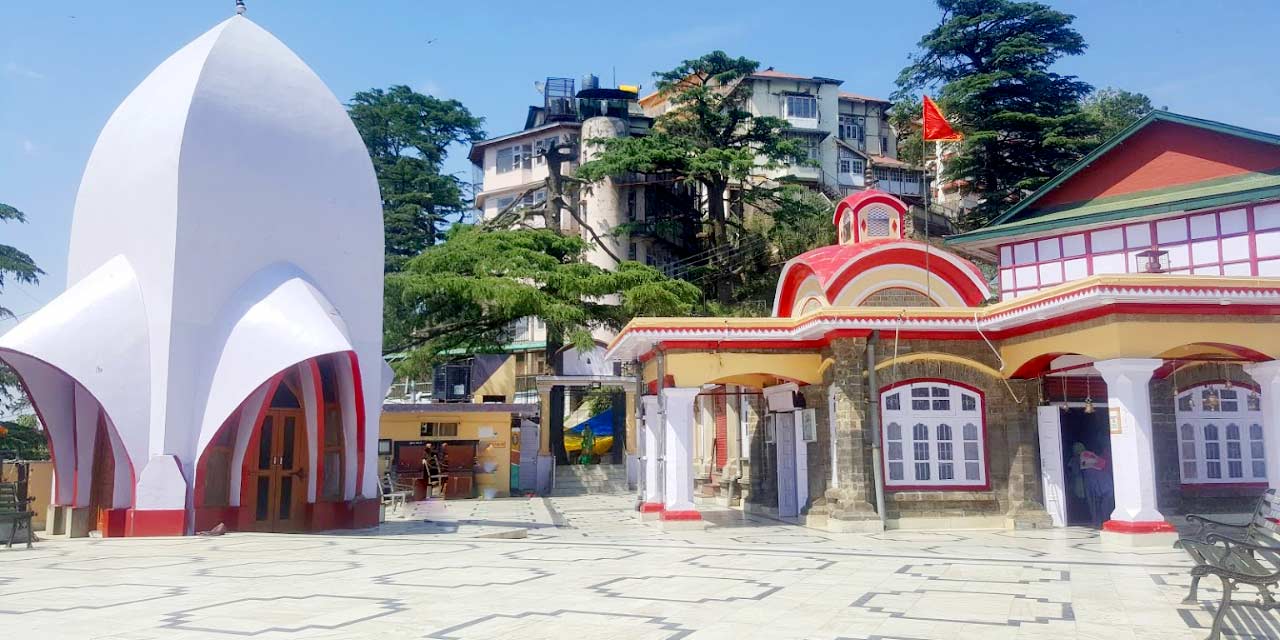 This is another Hindu temple installed by a Bengali. Ram Charan Brahmachari, a Brahmin, dedicated this temple to the goddess Kali. The temple is thought to be over 100 years old. Once can see from the architecture that it has touches of Bengali styles such as red accents on off white or yellow buildings, tall curved spires, etc. Apart from this dark skinned deity who wears human heads of men she has murdered, there are statues of a few other goddesses to be seen – Bhavani, Rudrani, Chamunda, Parvati, Sati, Meenakshi and Himavati, for instance. The temple is open from 6 AM to 7 PM, and entry is free of charge. However, photography is not permitted inside.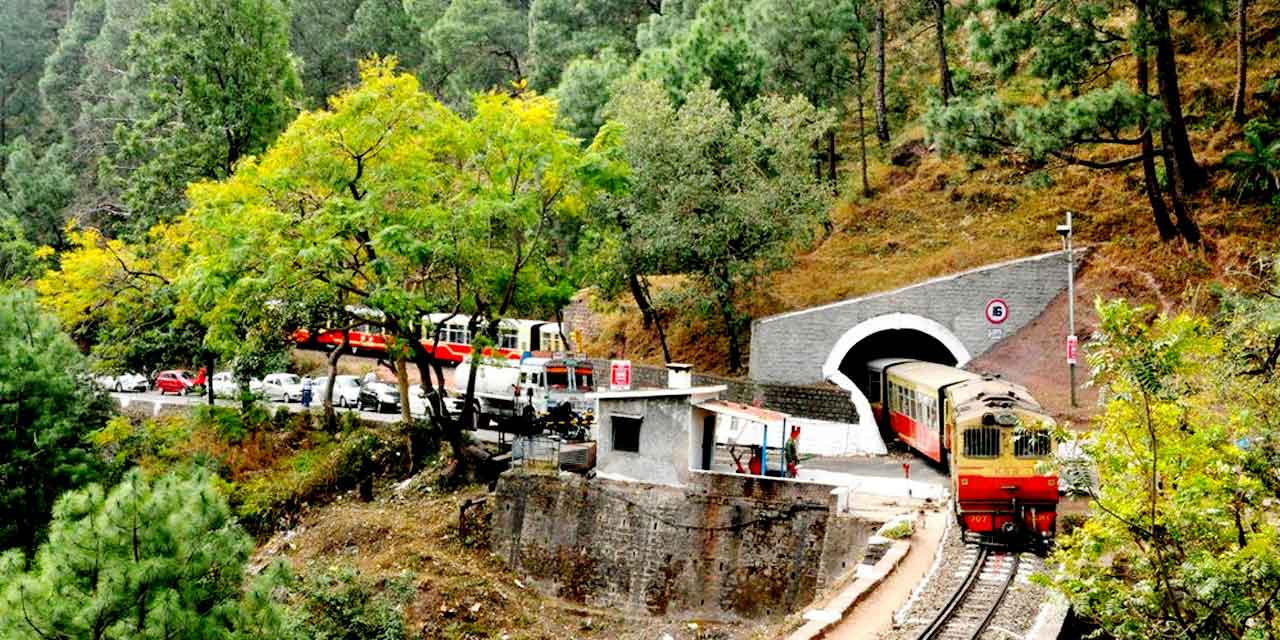 A fun activity to be enjoyed on the way to Shimla is the toy-train that starts from Kalka, about 90 kilometres away. The journey can take anywhere between 3 hours and 5 hours, depending on the train you choose. However, the journey is worth the time spent as you get to cross more than 800 bridges and 100 tunnels! That is an astounding number of tunnels and bridges, indeed. This narrow gauge railroad was established in 1903 and is now a UNESCO World Heritage Site. The Kalka Shimla Toy Train stops at 18 railway stations on the way to Shimla, which is an uphill journey to an altitude of 6,812 feet.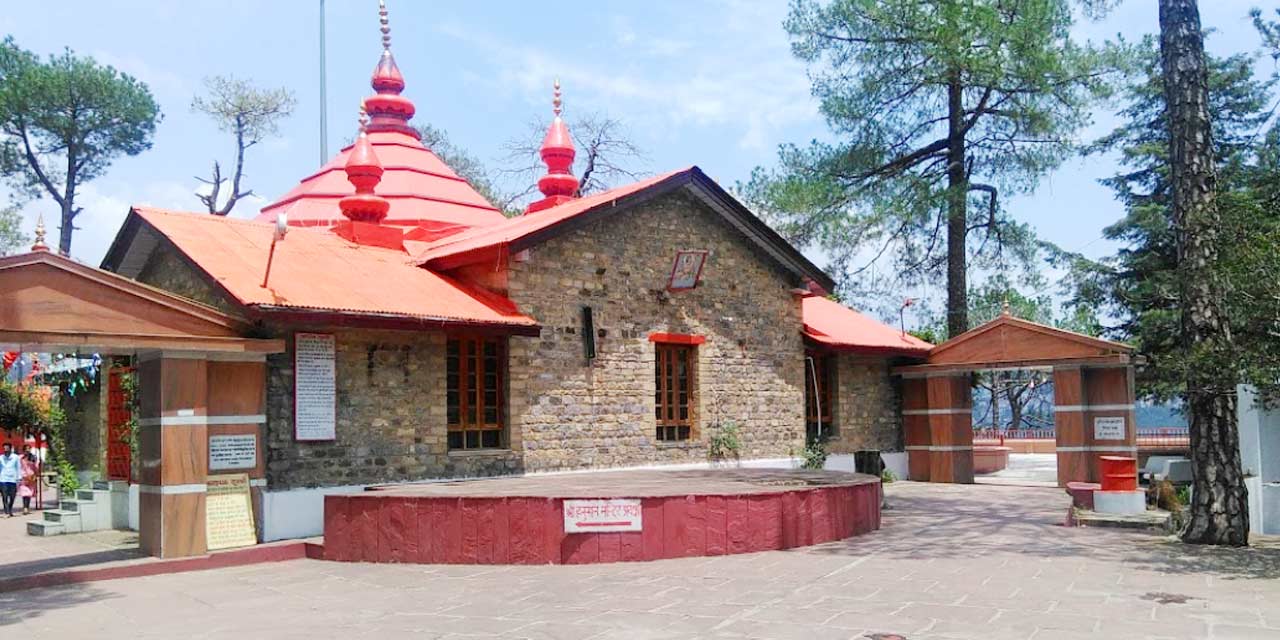 Dedicated to Hanuman, this temple is can be a great spot to visit over lunch as you can get a free langar meal here. Langar is a filling vegetarian lunch, which is cooked by the temple volunteers and offered to all the visitors. The Sankat Mochan Temple was built by Baba Neeb Karori Ji Maharaj after he meditated here for 10 days. The construction began in 1962, and the temple was opened to devotees in 1966. Apart from the idol of Hanuman, one can also find idols of his master, Rama, the Hindu deities of Shiva and Ganesha, and Baba Neeb Karori Ji Maharaj himself. The temple is open from 6:30 AM to 8 PM all round the year, except winters when the timings are 7 AM to 6:30 PM.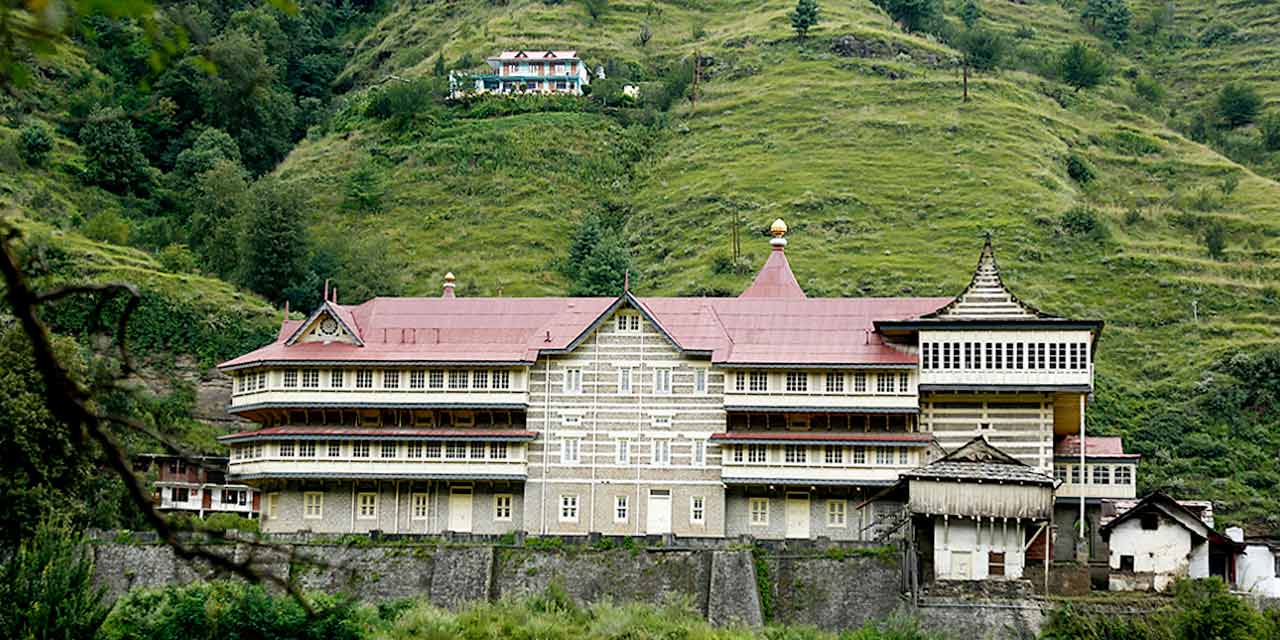 Located some kilometres away from Shimla, in the Jubbal town of deodar trees, apple orchards and dozens of temples, the Jubbal Palace stands out as an expression of grandeur and elegance. Jubbal was a pre-Independence kingdom belonging to Raja Rana, and till date, retains its royal appeal. The architecture of this palace is a combination of multiple influences. The modern wing sports Indo-European architecture, which a section of this citadel flaunts Chinese architecture.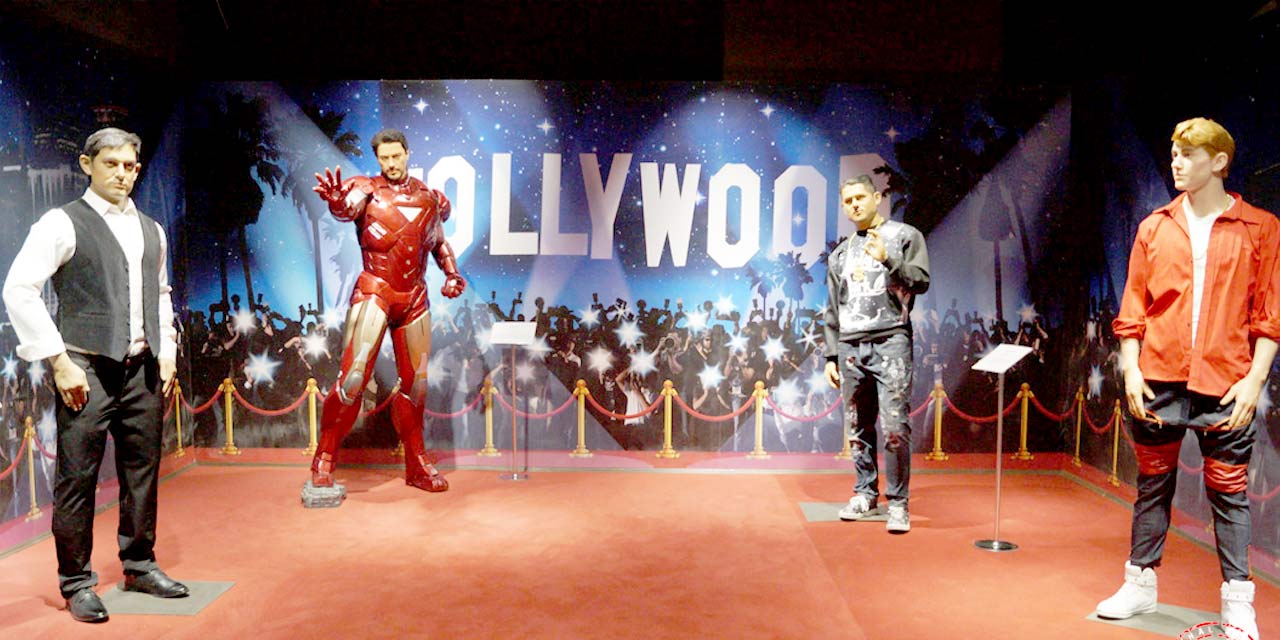 If you dream of stardust, Johnnie's Wax Museum is just the place for you to be. Established in 2016, this is Himachal Pradesh's first wax museum. Currently, there are 16 statues of people famous around the globe. The eminent names and characters are Mahatma Gandhi, Barack Obama, Michael Jackson, Narendra Modi, Harry Potter, Salman Khan, Honey Singh, Steve Jobs, Justin Beiber, Aamir Khan, James Bond, Johnny Depp, Lionel Messi, Dwayne Johnson, Tony Stark and Paul Walker. More wax statues are proposed to join the ranks of these. Johnnie's Wax Museum is open on all days of the week from 10 AM to 10 PM and costs INR 250 to enter. It is free for children below the age of five.
This park is actually located in Kufri and quite popular for yak rides and pony rides alike. The park is named after the first and only female Prime Minister of India – Indira Gandhi, after she signed the Shimla Agreement here with Pakistan on 2nd July in 1972 to establish a peace treaty after the 1971 war. Apart from exploring the green environs, one can play video games at the gaming parlour here. Your hunger is also taken care of at the café and the beer bar inside.
Shopping in Shimla
If you are a fan of shopping, Shimla has got plenty of Himachali items that will delight you. Handicrafts are very popular here, and you will find a lot of handwoven wall hangings, baskets, blankets and more to fill your bags with.
Since Shimla is a wintry place, you will be able to buy durable winter-wear at reasonable rates here. Stock up on jackets, scarves, sweaters, trench-coats, snow-boots, gloves and more. The apparel is quite fashionable as the mountain people here love to flaunt their style.
In Himachal, you get colourful and unique hats shaped like cylindrical baking trays. These are made of wool and sometimes, embroidered. Most local men can be spotted sporting these hats. They make for great gifts to take for your family and friends.
Woodwork is also easily available here, even though transporting large pieces of furniture may be a hassle. You can admire the elegant table tops, chairs, little toys and more which are made of locally sourced cedar and deodar from the trees of the forests in Shimla.
If you are fond of jewellery, don't miss buying Himachali designs which are famous for the use of colourful stones and beads. Necklaces, bracelets and earrings apart, you can also pick up matha patti (which is worn over the head) and maang tikka (which is worn in the partition of the hair)
Eating in Shimla
Shimla is not only popular for its snow capped mountains and lovely sights, but also for its mouth-watering dishes. Himachali cuisine is unique, and if you don't specifically look for it, you will end up satisfying your taste-buds only with regular café fare which the typical tourist does.
Have your fill of siddu which is a stuffed steamed bread made of wheat, yeast and spices with lots of paneer and green peas filled into it. This is generally served with dal (lentil soup cooked with condiments), mint chutney or tomato sauce.
You can also snack on a plate of babru which is a deep fried patty stuffed with black gram dal, served on a pool of tamarind chutney. Another snackable dish is made of lotus stem which is thinly sliced and cooked with a lot of spices.
Non vegetarians can choose from an array of dishes made of chicken or lamb. A peculiar chicken curry available in Shimla is the chicken anardana which stands out for the use of pomegranate seed in it.
How to Reach Shimla
Even though Shimla stands at an altitude, there are a number of ways to get up here. Consider the following options to better plan your trip:
Flights: Shimla has its own airport located in Jubbarhatti which is 22 kilometres from this hill station. However, only Alliance Air (which is a regional subsidiary of Air India) operates flights between Delhi and Shimla. The aircraft capacity is also very low. Nevertheless, you can catch a flight from most other cities to the Union Territory of Chandigarh which, at 23 kilometres, is quite close as well.
Trains: Train is not generally recommended unless you wish to travel slow and enjoy the sights at ease. Shimla Railway Station is only connected to Kalka (96 km away), and most trains take over 5 hours to arrive. You can catch a train to Kalka Railway Station from Delhi, Chandigarh, Mumbai, Srinagar, Kolkata and a few other places.
Buses: Overnight buses are a cheap way to travel from Delhi to Shimla and they take about 8 hours. You can choose from a host of private bus operators or even take the buses run by Himachal Road Transport Corporation (HRTC), which is quite reliable as they have expert drivers who know how to drive in the winding and scary mountain roads of Himachal. Buses connect Shimla to Chandigarh and a lot of other nearby towns and cities.
Car: Quite a few national highways pass through Shimla, connecting it to major cities. Therefore, it is convenient to drive your own vehicle. Keep in mind that you will need to be a skilled driver, comfortable with Himalayan roads. It is recommended that you get an SUV with heating and fog lights to help you with the journey. Regular city cars may not work as smoothly, and the altitude tends to heat up the vehicle.
Shimla is 350 km from New Delhi, 115 km from Chandigarh, 230 km from Dehradun, 223 km from Ludhiana and 170 km from Patiala.