Nestled in the serene embrace of the Himalayan mountains, a Shimla-Manali honeymoon tour is not just a journey; it's a romantic odyssey that weaves love and adventure into the very fabric of your memories. Both are popular hill stations in North India that inspire newlyweds to give a kick-start to their wedding life together and return home with countless memories that are worth cherishing for their entire lives.
Picture yourself and your beloved, hand in hand, as you embark on this enchanting journey with our Shimla Manali honeymoon packages. As you leave the bustling city behind, the crisp mountain air fills your lungs, and suddenly, the worries of the world seem to disappear. The winding roads, adorned with lush greenery, guide you through valleys and quaint villages, offering glimpses into the simplicity of mountain life.
In Shimla, you'll find yourselves wrapped in the charm of colonial architecture. The cold breeze carries tales of love and secrets shared between couples, making it an ideal spot for a romantic rendezvous.
The journey continues as you wind your way to Manali, a place where the mountains themselves seem to whisper love stories. The lush forests, pristine rivers, and charming villages beckon you to explore the wilderness together. Imagine a quiet morning by the river, with the melody of birdsong as your background music.
As the sun sets over the mountains, and the stars light up the night sky, the true magic of this journey reveals itself. Whether you're sitting by a bonfire, wrapped in warm blankets, or simply gazing at the stars from your balcony, there's a profound sense of peace and unity that only the mountains can provide. These moments become the stitches that weave the fabric of your shared history, binding your hearts even closer.
And then, there's the cuisine – a delightful adventure for your taste buds. Savoring the local Himachali and Tibetan delicacies together, from piping hot momos to traditional thukpa, becomes a culinary journey of its own. The flavors of the mountains infuse your meals with warmth and love.
But perhaps, it's the unexpected moments that make this journey truly special. A spontaneous dance in the rain, a surprise gift hidden in your luggage, or a stolen kiss amid a bustling market – these are the memories that last a lifetime.
A Shimla-Manali honeymoon tour isn't just about the places you visit; it's about the stories you create, the love you nurture, and the memories you build together. It's a canvas waiting for your love story to be painted in the vivid colors of your emotions, framed by the majestic Himalayas, and signed with a promise of forever. So, as you embark on this romantic adventure, remember that the real treasure lies not in the destination but in the journey of love itself.
Overview of the Shimla Manali Honeymoon Packages
Whether you're looking for a romantic getaway, an adventure-filled trip, or a mix of both, our Shimla Manali honeymoon packages can spoil you with a kind of experience you've never imagined.
At Holidays DNA, catering to your varied requirements, we can tailor your honeymoon package to match your preferences along with curating an itinerary that suits your needs. In addition to this, our team of travel experts can also help you arrange special additions to your honeymoon, such as romantic dinners, flower arrangements, and spa treatments. These thoughtful touches can make your trip even more romantic and memorable.
We have access to local guides and experts who can provide you with insights into the culture, history, and traditions of Shimla and Manali. This adds depth to your travel experience. With us, you can have peace of mind knowing that your trip is in capable hands, and you can fully immerse yourself in the romance and adventure of Shimla and Manali.
It would be worth noting that we provide round-the-clock assistance, so if you encounter any issues during your trip, we're just a phone call or message away, ready to help you resolve them promptly.
Why Book with Us?
All those who wish to get rid of the hassle of planning the entire holiday by themselves and enjoy their time without any worries can plan a guided trip with our Shimla Manali honeymoon tour packages.
We at Holidays DNA boast extensive knowledge of Shimla and Manali, including the best places to visit, eat, and stay. Our team can provide valuable insights and recommendations to ensure you have a well-planned and enjoyable honeymoon.
Booking with us means you have a single point of contact for all your travel arrangements, from accommodation and transportation to activities and dining reservations. We take care of the logistics so you can focus on making memories.
We have partnerships with hotels, resorts, and activity providers in Shimla and Manali, which may allow us to offer you competitive prices and exclusive deals as part of your honeymoon package. You can also leverage the benefits of travel deals available with us to enjoy your trip within your budget. What else do you need?
Resort and Hotel Options with our Shimla Manali Honeymoon Packages
When planning a trip to Shimla and Manali, it is important to choose the right accommodation that fits your holiday style along with the budget. This way, you cannot only relax and unwind after a long and hectic day of sightseeing exploration but also make your getaway memorable. Whether you prefer a luxurious resort, a mid-range property, a cozy boutique staycation, or a budget-friendly cottage, we at Holidays DNA have numerous options for travelers to choose from.
In Shimla, you have the 5-star Wildflower Hall. This luxurious resort is set amidst cedar forests and offers stunning views. It's known for its spa services, making it an ideal place for relaxation and rejuvenation. While the Radisson Hotel near Mall Road offers panoramic views of the surrounding mountains, the Combermere Hotel is famous for its warm hospitality and comfortable rooms that let you enjoy a peaceful sleep at night.
Coming to the accommodation in Manali, this hill station boasts the Manali Inn Resort, the Solang Valley Resort, the Span Resort & Spa, and the Manu Allaya Resort and Spa. Depending on your mood, you can also look for other options from the curated list of resorts and hotels in Manali to enjoy your time to the fullest.
In the end, it won't be wrong to say that booking accommodation in Shimla and Manali at the right time ensures a memorable and hassle-free trip. It ensures that you have a comfortable place to stay, access to special amenities, and the opportunity to choose the accommodation that suits your preferences. With a wide range of resorts and hotels available through our Shimla Manali tour packages, you can find the perfect place to make your trip truly unforgettable.
Popular Sightseeing Places in Shimla and Manali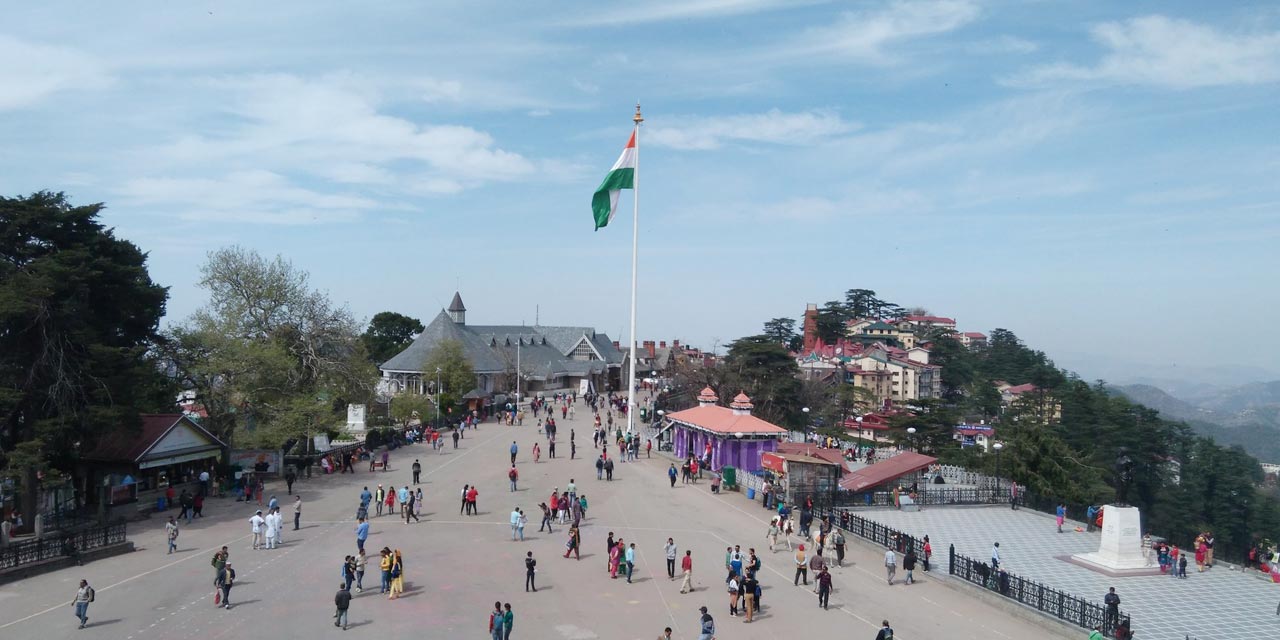 The Ridge is the heart of Shimla and a must-visit spot in Shimla. It offers panoramic views of the surrounding mountains and is a fantastic place to take a leisurely stroll. The Ridge is also home to several historic landmarks, including the Christ Church, which is the second oldest church in Northern India, and the Gaiety Theatre.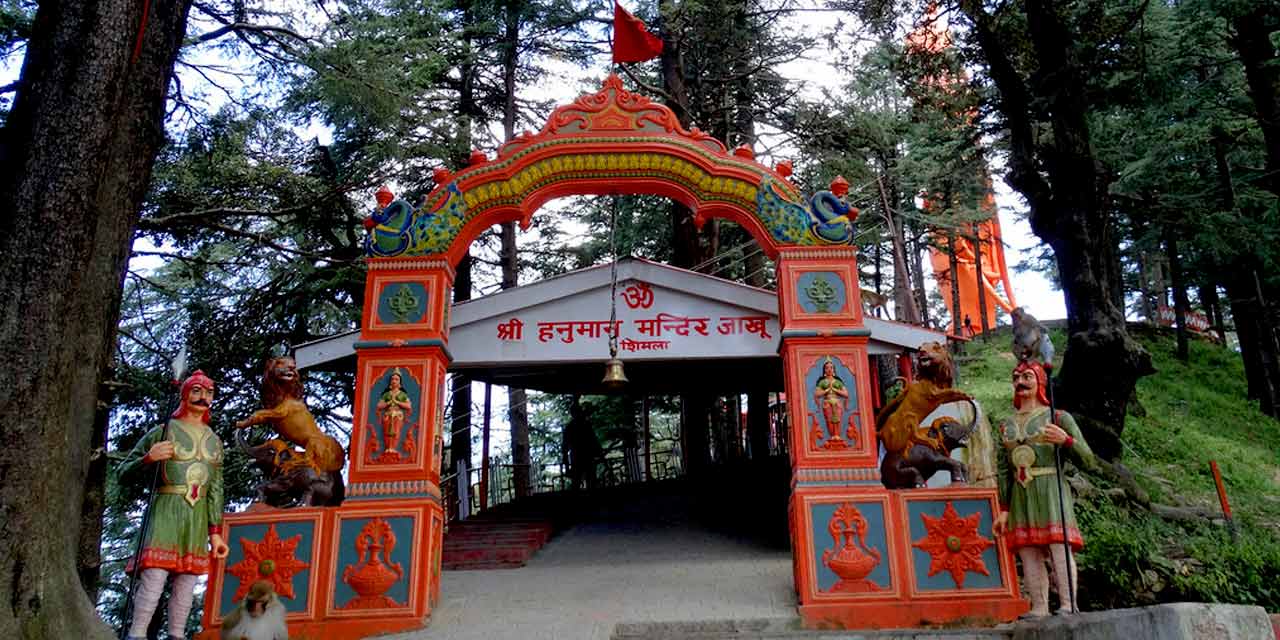 Perched on Jakhoo Hill, this ancient temple, dedicated to Lord Hanuman, offers not only spiritual solace but also breathtaking vistas of Shimla. The temple is famous for its enormous Hanuman statue, which stands tall at 108 feet.
Situated in Old Manali, the Manu Temple is one of the top places to visit in Manali. It is dedicated to the sage Manu, who is believed to be the creator of the human race according to Hindu mythology. The temple's peaceful surroundings and historical significance make it a fascinating spot to visit.
Rohtang Pass is an iconic destination near Manali, offering breathtaking views of snow-capped peaks and pristine landscapes. It's a popular spot for snow sports in winter and a gateway to Lahaul and Spiti valleys. Be sure to check if it's open to visitors during your visit, as it's sometimes closed due to heavy snowfall.
Activities and Things to do in Shimla and Manali
What sets these hill stations apart from other tourist destinations in India is the plethora of activities that keep you occupied throughout the time. Based on your interests, you can engage yourself in things you like the most.
For instance, if you're an adventure buff and seeking to add a bit of thrill to your honeymoon tour, you can try your hand at Trekking, River Rafting, Paragliding, Skiing, Snowboarding, Rock Climbing, Rappelling, Mountain Biking, Camping, Ziplining, Jeep Safaris, and Hot Air Ballooning. The popular treks in Manali are Hampta Pass Trek, Beas Kund Trek, and Chandrakhani Pass Trek.
For a relaxing experience, opt for stargazing. In both Shimla and Manali, the clear mountain skies provide excellent opportunities for couples who love observing the stars in the night. Bring along a telescope or join a local astronomy group if you're interested in celestial wonders. You can also check if there are any local cultural performances or festivals happening during your visit. These events often feature traditional music, dance, and art forms.
Speaking of shopping, Shimla and Manali have vibrant markets where you can shop for locally made handicrafts, woolens, and souvenirs. Explore Lakkar Bazaar in Shimla and Mall Road in Manali for unique shopping experiences. Some of the must-buy items are wooden crafts, Himachali Jewelry, traditional Himachali caps, pashmina products, and local spices and dry fruits.
---
Shimla and Manali, with their enchanting landscapes, cozy weather, and numerous attractions, provide the perfect backdrop for a honeymoon filled with love and cherished moments. So, if you're ready to embark on this special journey, our Shimla Manali Honeymoon Packages can turn your dream honeymoon into a reality. Let the natural beauty and serenity of these destinations set the stage for a love story that will last a lifetime. Book your Shimla Manali honeymoon tour package today and start your marital journey on a blissful note.