Shimla, the erstwhile British summer capital, is a scenic hill station in the Himalayan foothills. Lying at an altitude of 2,205 meters, it showcases human-made and natural wonders. Due to its various attractions for all ages and people, it is a much-loved holiday destination. Our Shimla 1 Night / 2 Days Tour Packages offer an action-packed itinerary to make the most of your time at the beautiful hill station.
Whether you are a family, a honeymooner, a group, or a solo traveler, Shimla will make your experiences unforgettable and worth cherishing. It is a great choice for a quick weekend getaway for 1 night and 2 days. You can pick cultural activities, wildlife, thrill, and sightseeing to explore the hill town's hidden gems and enrich your travel experience.
Tour Packages Overview
We provide you with a wide range of Shimla 1 Night / 2 Days Tour Packages. Gear up for a rejuvenating experience with our packages catering to your needs and preferences. We provide a well-curated itinerary with hassle-free sightseeing, convenient transport, and comfortable accommodation in our tour packages.
We also include adventure and recreational activities based on your interests. A private car will also be arranged by our team for pick up and drop off. It will be available 24/7 at your hotel to take you sightseeing, shopping, and exploring the town.
Our team also shares a list of comfortable accommodations. You can choose the plush, eco-friendly, and budget-friendly options according to your needs. You can relax in their well-appointed rooms and enjoy modern facilities. Many hotels make complimentary arrangements like a welcome drink, breakfast, and honeymoon decorations.
Other optional services consist of gym, baby care, family room, customized meal, bike tour, bonfire, barbeque, and spa. Along with the hospitable staff, we can help you arrange a surprise event, candlelight dinner, or a meal in a private setting to make your holiday special.
Why Book with Us?
Shimla 1 Night / 2 Days Tour Packages offered by Holidays DNA are tailored to meet your unique travel requirements. Our experienced team curates itineraries that cater to different budgets and interests.
We also assure you of a hassle-free booking experience with transparent pricing and no hidden costs. Our tour packages include everything from accommodation, transport, activities, and meals. We also provide 24/7 assistance during your trip in case of any emergencies or queries.
Our packages also offer flexibility in terms of customization. You can choose to add or remove activities, upgrade your accommodation, or extend your stay depending on your preferences. Our team will assist you in crafting a personalized itinerary that matches your travel style and interests.
Resort & Hotels options with Shimla 1 Night / 2 Days Tour Packages
1. Woodays Resort: A 5-star picturesque boutique accommodation, Woodays Resort is tucked away in the Himalayas at a height of 8,136 feet. Its well-equipped rooms offer spectacular vistas of the snow-capped peaks. You will stay in Scandinavian/Nordic-style wooden huts. The in-house restaurant serves Indian, Chinese, Mughlai, and continental delicacies. They also offer exciting activities like cycling, yak rides, and horse riding.
2. Springfields: The once heritage palace has been converted into a 3-star luxurious hotel. Springfields features elegant rooms that have ample amenities, like quaint fireplaces and wooden flooring, for your comfort. At the on-site restaurant, you can relish international and traditional Indian meals. You have access to its lush garden and the lounge. Free parking and Wi-Fi are also available.
3. The Chalets Naldehra: The Chalets Naldehra is a 3-star luxury boutique hotel that has been constructed with technology imported from Finland. The state-of-the-art facilities include studio apartments, suites, bungalows, log chalets, 2 multi-cuisine bistros, and a modern conference hall. It also features an exclusive spa, fitness center, children's playground, and a swimming pool. You can get personalized care. The multi-cuisine restaurant offers a delectable gourmet experience.
Popular Sightseeing Places to Visit on Shimla 1 Night / 2 Days Tour Packages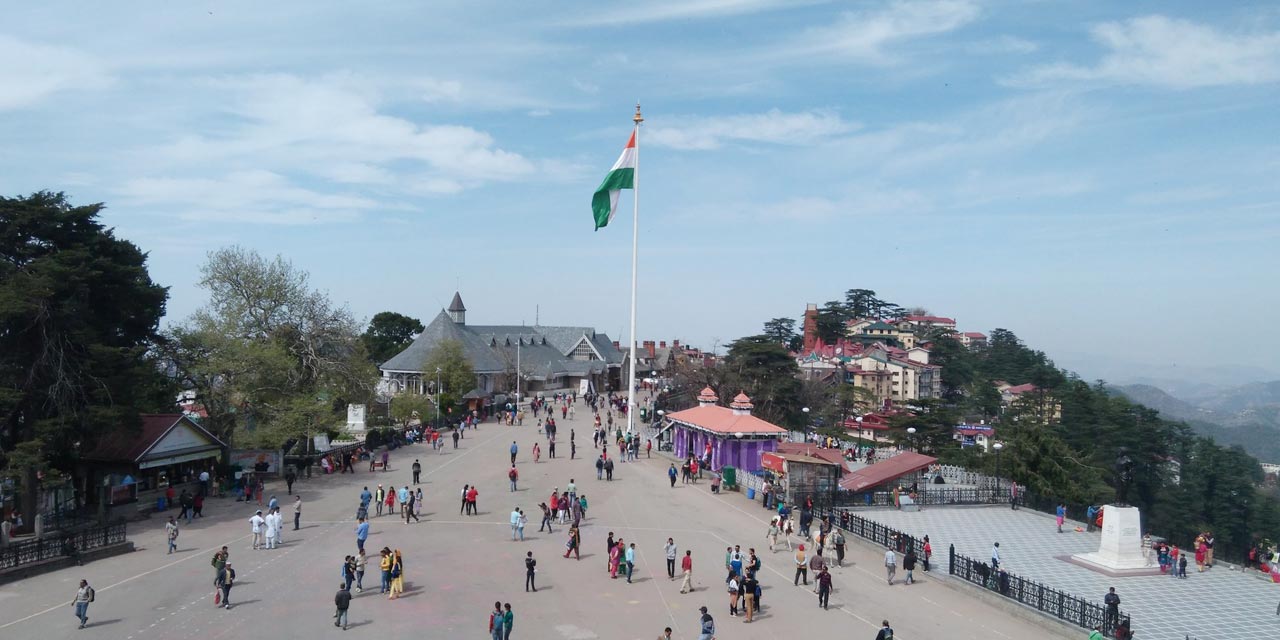 The Ridge is a large open space known for all the cultural activities in Shimla. Located along the Mall Road, it is dotted with Victorian-inspired architecture and excellent viewpoints. It is also the most-photographed commercial street. There are restaurants, snack shops, and boutiques, cafés, and bars. The shops sell exclusive artifacts.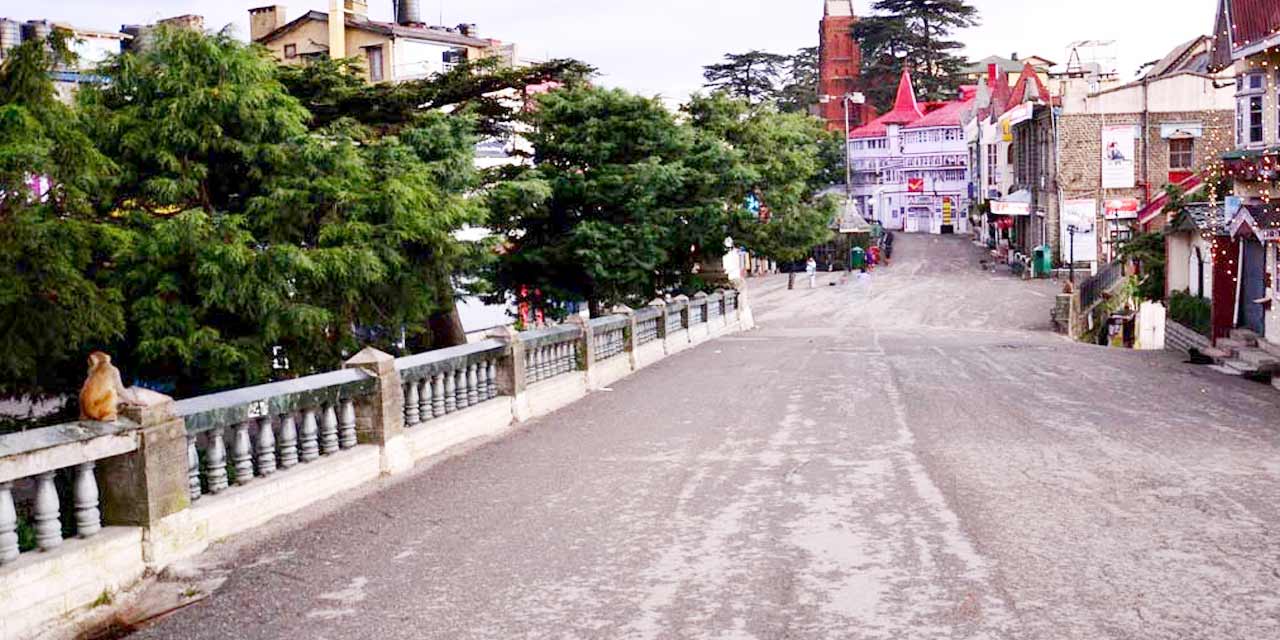 Noted for immense shopping opportunities, Mall Road is a major hang-out for tourists and locals alike. It was built during the British era. The busy street has hotels, restaurants, stores, cafés, clubs, banks, houses, shops, post offices, and tourist offices. You can slowly walk up and down the Mall Road and enjoy scenic views.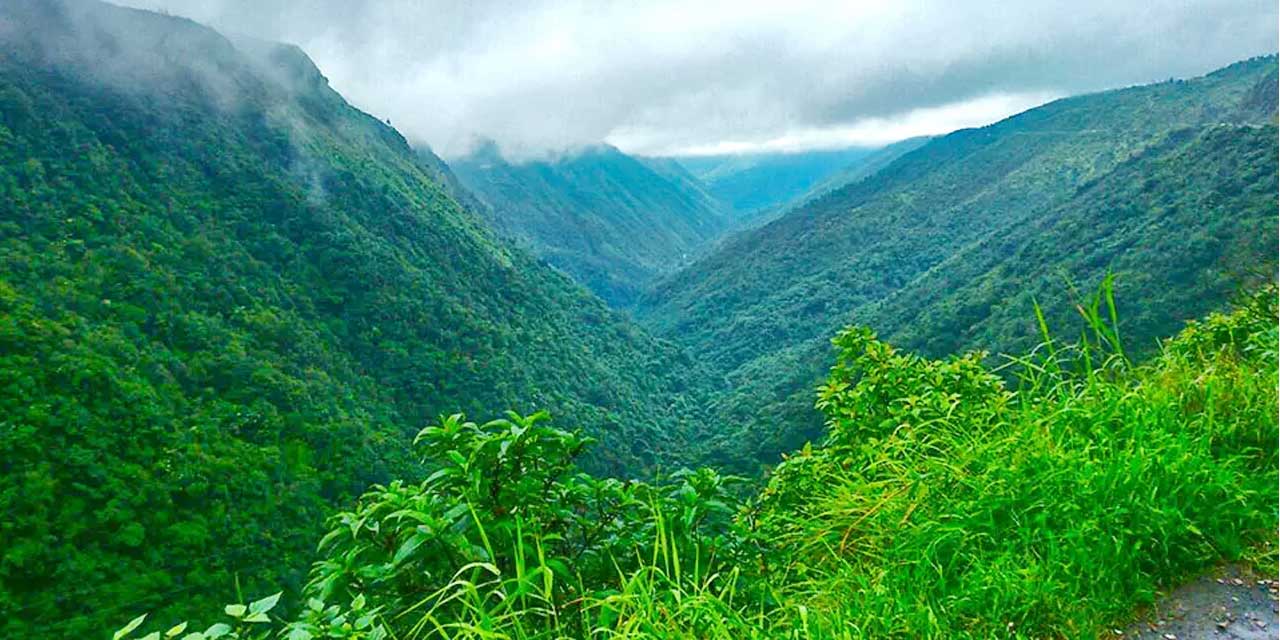 Surrounded by emerald hills, Green Valley is one of the top sightseeing places of Shimla. It highlights evergreen Deodar forests and lies between 2,200 and 2,500 m. It is actually a water catchment area of a nearby wildlife sanctuary. Go for a rejuvenating long walk, try the local snacks, and shop at the small stores. Some popular activities in the region are photography, bird-watching, picnicking, and mountain biking.
Activities & Things to Do on Shimla 1 Night / 2 Days Tour Packages
Shimla has a plethora of activities and things to do for tourists. From sightseeing to adventure sports, there is something for everyone. You can stroll down the Scandal Point and witness a captivating sunset or sunrise. Trek to the Jakhu Temple, set amidst the lush background of the Shivaliks, and offer your prayers. Skiing in Kufri is a one-of-a-kind experience. Go for the guided Shimla Heritage Walk tours to fathom the rich history of the ancient British town.
Lakkar Bazar offers wooden handicrafts, dry fruits, and natural herbs. Purchase local artifacts, woolens, and exquisite jewelry at The Mall Road. The Tibetan market is famous for low-priced Tibetan goods. Lower Bazaar is well-known for fresh produce and also books and utensils. Visit the Himachal Emporium for its rich Pahari items, woolens, and silk collection.
Shimla offers organic products like jams, juices, squeezes, pickles, and wine. The vibrant, round, boat-shaped Himachali hats and caps are popular things to buy from Shimla. Purchase hand-tailored products like cloaks, paper, metalware, and tailored tables with ethnic designs. The handwoven rugs, flooring mats, and carpets make great souvenirs.
---
Shimla 1 Night / 2 Days Tour Packages are the perfect way to experience the beauty and charm of the hill station in a short time. Our carefully crafted itineraries allow you to make the most of your trip with fun-filled activities and sightseeing. You can go around the hill station at your own pace and without any hassle.