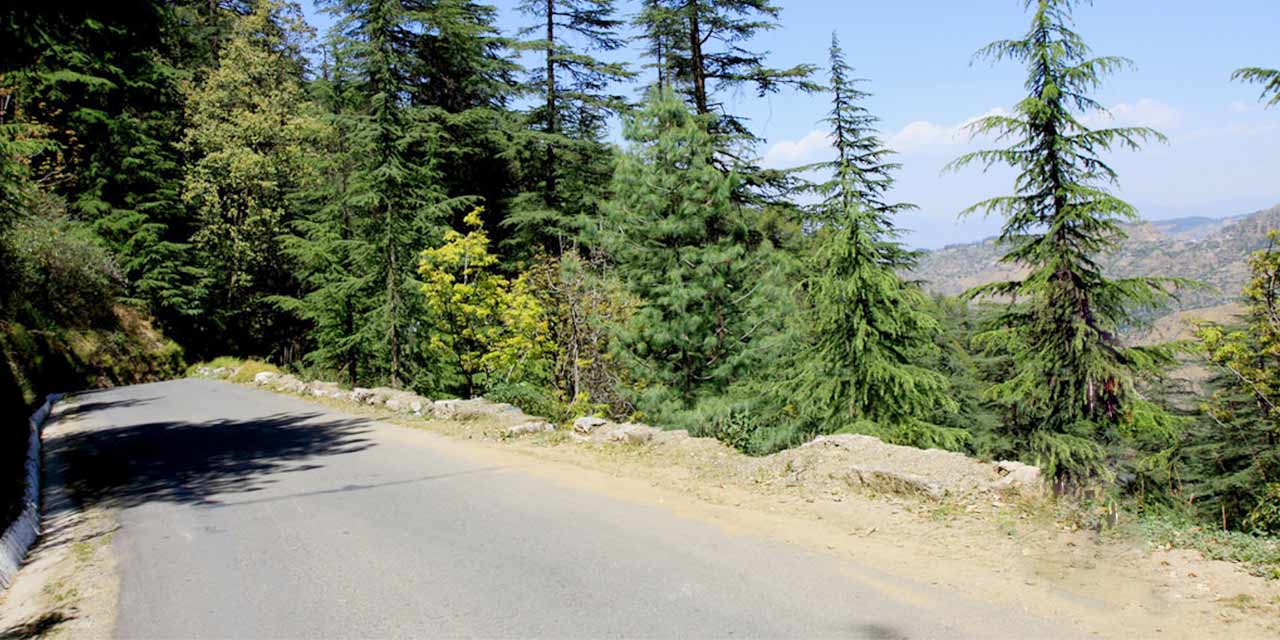 Shimla Glen Entry Fee
Shimla Glen Phone
---
Rating:
| 4/5 stars
Based on total 65 reviews
Shimla Glen Address: Shimla, Himachal Pradesh, 171001, India
---
Shimla Glen, surrounded by a dense forest of deodar, oak and pine trees, welcomes tourists from all around the world to relax and enjoy the nature with a soothing and pleasant environment around. Located just a short stroll away from the Summer Hill, Shimla Glen has a great hiking trail that lets you explore its calmness away from the city life. It is one of the famous sightseeing places in Shimla and a must-visit picnic spot for families with children.
Popularly known for its tranquil setting, Shimla Glen creates a magical atmosphere for holidaymakers to rejuvenate and offers magnificent views of the nearby valleys. Positioned at a height of 1830 meters above the sea level, this place is just beyond the Annandale and features a beautiful Chadwick Waterfall, which gives another reason to locals to visit this tourist attraction time and time again.
Walk hand-in-hand with your loved ones to feel the romance in the air. Soak up the beauty of a reserve forest that boasts a varied collection of birds and animals. Admire the enchanting streams during your visit or try your hand at the outdoor adventurous activities. Shimla Glen has something for everyone.
Places to Visit in and around Shimla Glen
While there is nothing much to do at Shimla Glen, there are several attractions to explore in and around the place. Here we have compiled the top 4 places:
1. Summer Hill – All those who are after an exceptional summer retreat can visit the Summer Hill in Shimla. It is a place to enjoy the breathtaking landscaped along with witnessing the snow-capped mountains. Summer Hill is only 2 km away from Shimla Glen.
2. Christ Church – Christ Church, the charm of Shimla, feature a neo-gothic style of architecture with a great history for history buffs and archaeological enthusiasts. It is a famous landmark of the hill-station and is situated only 3.1 km away from Shimla Glen.
3. The Mall Road – Your Shimla tour won't be complete without indulging in shopping at The Mall Road in Shimla. Home to Lakkar Bazaar, Tibetan Market and other local stalls, the Mall is an excellent place to bring some souvenirs and goodies back home. It is just 3.4 km from Shimla Glen.
4. Jakhoo Temple – An ideal temple for the devotees of God Hanuman, the Jakhoo Temple offers a holy and divine atmosphere to religious people. It is a great place for nature lovers and has awe-inspiring views to overlook from the hill-top location. The temple is only 4.9 km away from Shimla Glen.
Other points of interest include the Himachal State Museum, Sky Jumper Trampoline Park, Jakhoo Hill, Army Heritage Museum and Mohan Shakti Heritage Park.
Image Gallery of Shimla Glen
Entry Fee and Timings of Shimla Glen
There is no entry fee to visit Shimla Glen. It is open from 6 AM to 6 PM in the evening throughout the week.
Best Time to Visit Shimla Glen
Even though Shimla Glen welcomes tourists all around the year, visiting it before or after the monsoon seasons would be the ideal time. During the rainy weather, the water flows at a faster rate and there is also a risk of the landslide.
If you're planning to visit The Glen on your Shimla tour, make sure to spend a minimum of 2 hours, between March to May and September to November.
How to Reach Shimla Glen
Located at a distance of only 4 km from The Ridge in Shimla, Shimla Glen maintains good transport connectivity via road and is easily accessible from all parts of the city.
If you're coming directly from the railway station, you can follow the NH 22 route to get to your destination. It is approximately 8 km drive away from Shimla Railway Station.
There are several local cabs and taxis available to take you to the Glen forest from the city centre. You can also opt to walk on foot to explore the dense surroundings or simply look for private and public buses operated by HPSTC department to reach your place.
---
Catering to everyone's holiday needs, budget requirements and duration of the visit, we at
Shimla Tourism, a division of Holidays DNA
, present our tourists with a wide variety of
Shimla tour packages
. In addition, our team of experts also offer
all-inclusive deals
for all those who wish to have a perfect holidaying experience at competitive prices. Other than that, we have also curated a list of top
car rental companies in Shimla
for your convenience.
What else do you need? It's time to take some time off from your day-to-day life. To avail the best discounts coupons, you can reach out to us by filling the Contact Us form. One of our tour representatives will get back to you shortly.
Location Map for Shimla Glen