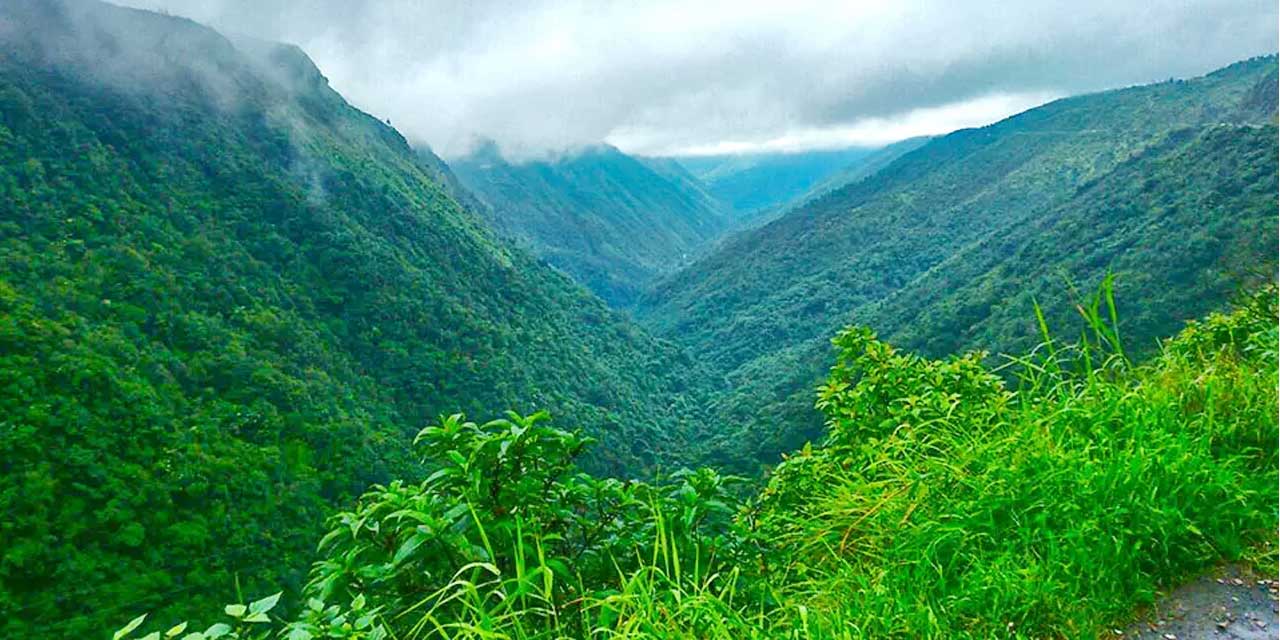 Green Valley Shimla Entry Fee
No Entry Fee
50 for Binoculars
Green Valley Shimla Phone
---
Rating:
| 4/5 stars
Based on total 60 reviews
Green Valley Shimla Address: Kufri , Shimla, Himachal Pradesh, 171012, India
---
Also known as the Hassan Valley, Green Valley, a popular attraction in Himachal Pradesh, promises an unforgettable holiday experience to tourists of all ages. From solo travellers to honeymooners and families with kids, Green Valley has something for each and every one.
Surrounded by an undisturbed view of the verdant hills, deodar trees and pine forests, the Green Valley offers more of a laid-back atmosphere to enjoy the tranquil setting. It is a great place for nature lovers and is no less than a heaven for photographers. Take in the fresh smell and ooze the pristine beauty.
To rejuvenate after a long-romantic walk around the woods, discover the flavours of some mouth-watering cuisine at the fine-dining restaurants here. Other than that, you can also gaze at some of the rare wild animals such as yaks and deer.
Things to do at Green Valley, Shimla
The moment you pave your way towards the Green Valley, you'll get to see some great scenic views along with an opportunity to explore the local market around here. In addition, this tourist attraction also keeps you occupied with several other places to visit in Shimla. Here is a list of top 4 things to do in and around the valley –
A Day Out at Kufri Fun World: Spend some quality time with your children at Kufri Fun World. It is one of the best-known amusement parks in the world and has everything you need to make the most of your time. Here you can enjoy a splash in the water, try your hand at the recreational activities or add spice to your life with adrenaline-fueled rides. The park is just 1.2 km away from Green Valley.
Enjoy a Tour to Reserve Forest Sanctuary: Get one step closer to nature with a tour to Reserve Forest Sanctuary. Featuring an array of flora and fauna of its own kind, this sanctuary is a must-visit place for wildlife enthusiasts. It is just 2.3 km away from Green Valley.
Admire the Nature at Jakhoo Hill: An ideal base to relax and soothe your senses away from the city life, the Jakhoo Hill lets you admire the breathtaking natural views while overlooking the snow-capped Himalayan mountain ranges. It is just 4.3 km away from Green Valley.
Stroll around The Mall: Your Shimla tour won't be complete without exploring the streets of the Mall Road in Shimla. It is a paradise for shopaholics and a common place to enjoy leisure evenings with your friends. The Mall is just 4.8 km away from Green Valley.
Image Gallery of Green Valley Shimla
Entry Fee and Timings of Green Valley, Shimla
There is no entry fee to visit Green Valley in Shimla. It is open from 6 AM in the morning to 6 PM in the evening every day.
Best Time to Visit Green Valley, Shimla
Although tourists can flock to Green Valley at any time of the year, it is experienced best when visited at specific times. The ideal time to explore this spectacular valley is from February to April and from July to October i.e.; when the fresh bloom of the forest is too tempting, flourishing with all the lush-greenery and natural vegetation.
Travellers Tips for Green Valley, Shimla
Buy a pair of binoculars to spot the wild animals at distant.
Carry light woollens with you as the weather may turn cold by the time you decide to return back.
How to Reach Green Valley, Shimla?
Located at a distance of only 7 km from Kufri, the Green Valley is well-connected to all parts of the city and provides several modes of transport to reach your destination.
Roadways-If you are staying in the centre of the city, you can rent a bicycle or a bike from the areas around The Ridge in Shimla. However, if you're staying away from the town, it's always good to board a bus to visit Green Valley. Local buses take nearly 30-minutes from Shimla by road and are available at a pocket-friendly fare.
You can also choose to hire a private taxi from one of the top car rental companies in Shimla, to enjoy a hassle-free commutation. It is only 8 km from Shimla Railway Station and 8 km from Shimla Old Bus Stand.
Airways- For tourists who prefer to travel by air, Shimla Airport is served by various direct/non-direct flights from Chandigarh Airport and New Delhi International Airport. From there, you can look for a cab to get down to your favourite place.
---
Catering to everyone's needs, we at Shimla Tourism, a division of Holidays DNA, present our travellers with a variety of customized and all-inclusive Shimla tour packages. Our qualified experts take care of your budget requirements and carefully plan customized packages suiting to the duration of the visit. We also provide our assistance on visiting various sightseeing places in Shimla. Please fill out the Contact Us form to know more about our services.
Location Map for Green Valley Shimla