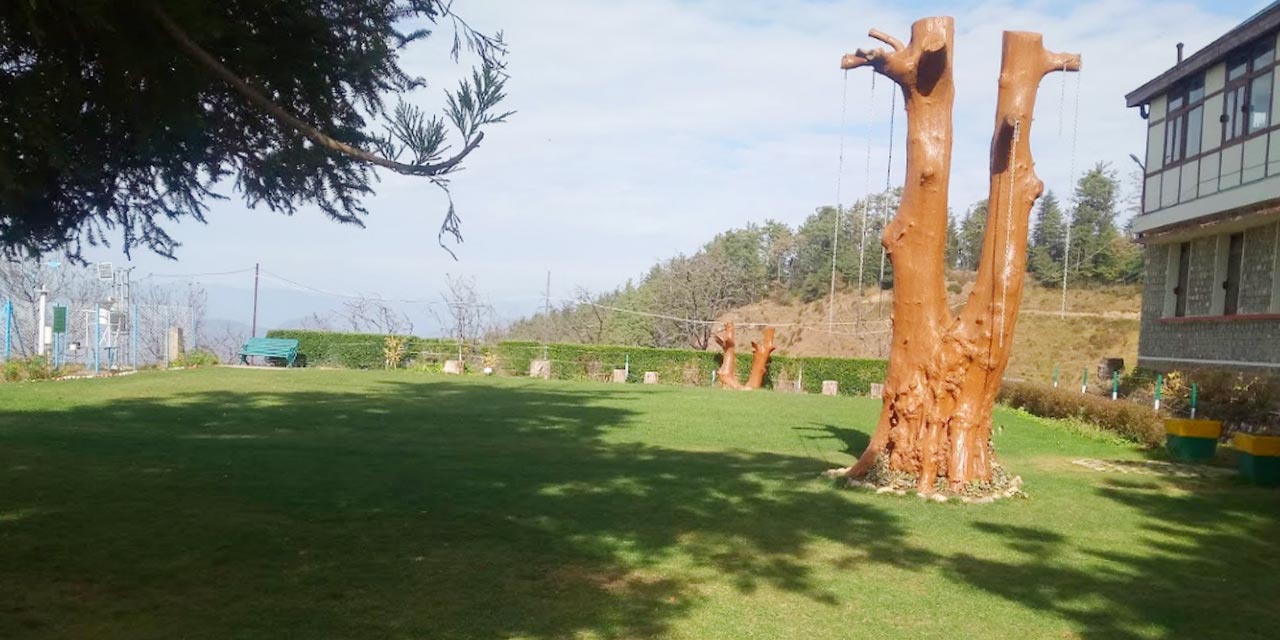 Mashobra Apple Orchards Shimla Entry Fee
Mashobra Apple Orchards Shimla Phone
N/A
---
Rating:
| 4/5 stars
Based on total 63 reviews
Mashobra Apple Orchards Shimla Address: Shimla, Himachal Pradesh, 171007, India
---
It's time to experience peace and tranquillity while admiring the breathtaking views of the snow-capped Himalayan ranges! Surrounded by lush green oak and pine trees, dense forests and a pleasant atmosphere, the Apple Orchards of Mashobra offers a perfect respite far from the overcrowded areas of the hill-station during the summer season.
A hidden gem in Shimla, the Mashobra Apple Orchards showcase the best apple farms on your Shimla tour. Widely renowned as one of the largest Apple Estates of India, the Apple Orchards are positioned at a height of 7700 feet and houses a wide variety of flora and fauna other than apples. It is a must-visit attraction for tourists of all ages!
Enjoy a short stroll around the place and see how an apple orchard is kept in good condition every day. Discover more about the different types of trees and get a first-hand view of the constant care that needs to be carried out throughout the year. Meet the workers and learn about their culture. In addition, there is also an on-site museum where you can walk down through history with pictorial representations.
History of Mashobra Apple Orchards, Shimla
Dating its history back to 1887, the first apple orchard of Shimla was planted by Mr. Alexander Coutts, who was a tailor to the then Governor-General of India 'Lord Dufferin'. Later on, it was converted into a horticultural research centre in order to research on temperate fruits.
In 1958, the research centre was renamed to Regional Fruit Research Station and since then, it is playing a vital role in sustainable apple production.
Entry Fee and Timings of Mashobra Apple Orchards, Shimla
There is no entry fee to visit Mashobra Apple Orchards in Shimla. It opens its doors for its visitors from 10:00 AM to 5:00 PM on all days of the week except on Sundays.
Image Gallery of Mashobra Apple Orchards Shimla
How to Reach Mashobra Apple Orchards, Shimla?
Reaching Mashobra is quite easy. Since it maintains great connectivity to Shimla and other major cities of India by the main 3 modes of transportation, one can choose to travel as per their convenience and budget.
By Air: Shimla Airport, also known as Jubbarhatti Airport is only a 45-minute drive away from Mashobra. It is well-served by various domestic flights from Chandigarh International Airport and New Delhi Airport on a regular basis. You can also take a direct flight to Chandigarh in case if Shimla Airport is not operational. After arriving in Chandigarh, look for an inexpensive option like a local bus for hassle-free commutation within the hill station.
By Train: Approximately 11 km away is Shimla Railway Station, which is the nearest station to Mashobra. Experience the Kalka Shimla Toy Train journey, which starts from Kalka Railway Station in Chandigarh and ends at Shimla Railway Station. The toy train covers a total distance of 96 km in 6-7 hours and passes through 87 bridges and 102 tunnels. Make sure to get the bookings done in advance if you are planning to experience the magical toy train journey; the toy train remains over-crowded during the peak season.
By Road: While travelling to Shimla by road, you have the opportunity to witness the unseen beauty on the way. There are many travellers who prefer to choose a scenic road trip to Mashobra over everything else! You can either drive yourself or simply hire a vehicle from one of the top car rental companies in Shimla at pocket-friendly prices.
---
To make your stay a memorable one, we at Shimla Tourism, a division of Holidays DNA, present our clients with all-inclusive Shimla tour packages. Catering to your 1-day, 2-day and 3-day visit in Shimla, our team also assists in customizing the itinerary for your convenience. You just need to fill the Contact Us form to talk to our travel representative today. We are just a call away!
Location Map for Mashobra Apple Orchards Shimla