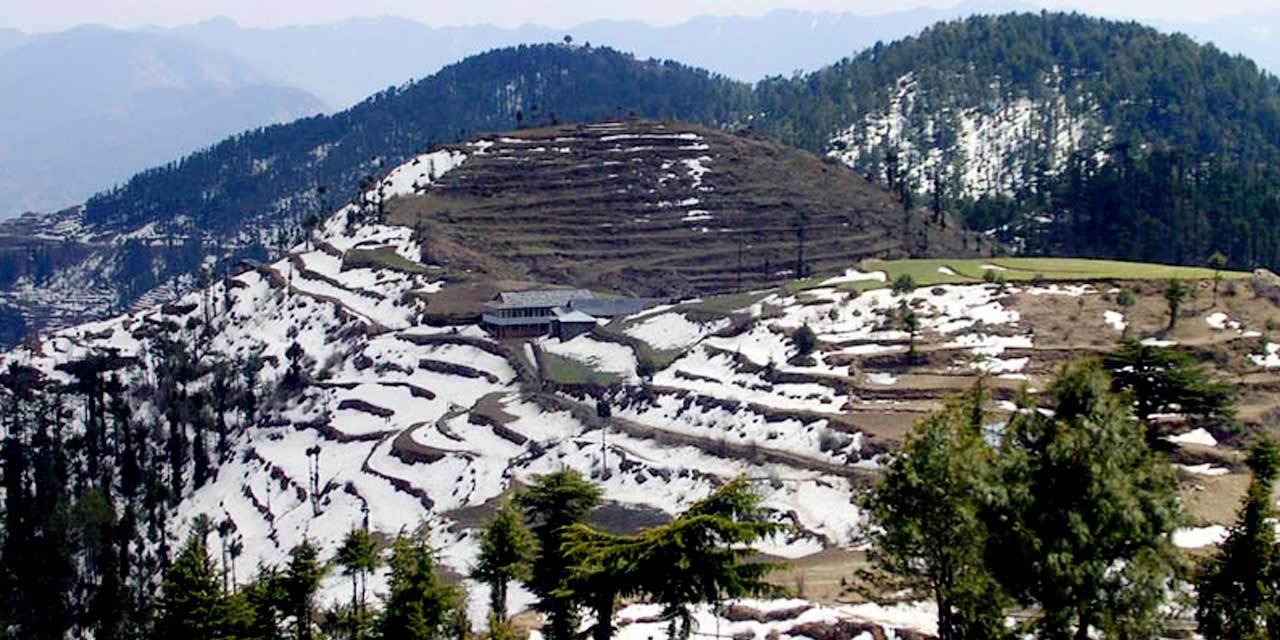 Kufri Shimla Entry Fee
Kufri Shimla Phone
N/A
---
Rating:
| 4/5 stars
Based on total 70 reviews
Kufri Shimla Address: Kufri, Shimla, Himachal Pradesh, 171012, India
---
Kufri, with a mesmerizing panorama of the Himalayas in its backdrop, surrounded by snow-capped peaks, lush green forests, verdant valleys and exceptionally soothing weather invites holidaymakers to enjoy a memorable trip away from the chores of everyday lives.
Also known as one of the most sought-after tourist destinations in Himachal Pradesh, Kufri is a must-visit spot for tourists of all ages. Positioned at an altitude of 9000 feet, this tiny hill station attracts thousands of backpackers every year and has become a hub of adventure activities.
Quite famous for its beautiful scenery and mountains, the place offers an undisturbed view of the landscapes along with an insight into the significance of history and architecture surrounding it. It is an amazing place to relax and unwind and is a central point for organizing winter sports in Shimla.
Places to Visit in Kufri, Shimla
Whether you're a localite or you've taken a week off to get away from the city life, Kufri is sure to leave you speechless every time you make your presence felt here. With a number of tourist attractions available, you might get confused about what to explore and what not. So, here we have compiled a list of top 5 sightseeing places in Kufri
Mahasu Peak - Be sure to leave your footprints at the highest point of Kufri whenever you are planning a Shimla tour. Situated in the heart of the hill-station, Mahasu Peak offers crystal-clear views of Badrinath and Kedarnath ranges along with the blessings of the Snake God in the Nag Devta Temple. You can also embrace the witchery of nature by undertaking the challenge of hiking and trekking. It is known as a great spot for beginners to try their hand at skiing in the chilling weather.
Fagu - If you are after a mix of scenic beauty, serene surroundings and innate pleasure, Fagu is the right place to visit. Ideal to unwind in the tranquillity of the silent villages, Fagu is great for naturists, trekkers and botanists.
Enjoy overlooking the Giri Valley on top of a tourist bungalow or capture the unforgettable moments – with beautiful landscapes at your backdrop. In summer, it turns into a picnic spot for family to spend some quality time with their children and a skiing point for adventure lovers during the winters.
The Himalayan National Park - Famous for its diverse wildlife, the great Himalayan National Park is spread over an area of 90 hectares and has more than 600 species of birds and animals. It is an excellent spot for nature lovers and is a great place to spend some ME time away from city life.
Whether you would like to explore it by yourself or prefer to hire a guided tour, visiting the Himalayan National Park is a must when you're in Kufri. It is open from 10 AM to 4 PM every day (except on Mondays) and charges INR 30 per person.
Indira Tourist Park - A perfect place for nature lovers, experience seekers and adventure enthusiasts, the Indira Tourist Park has a lot more to offer than its greenery.
Ideal for tourists to relax and rejuvenate in a calm atmosphere, the park also features an ice-cream parlour, a beer bar and a video-games parlour for some family enjoyment. Here you can admire the beauty while tasting lip-smacking snacks or simply choose to get photographed in Himachali clothes. It is open from 9 AM to 6 PM on all days and charges INR 5 for children and INR 10 for adults.
Kufri Fun World - It's time to have some fun with your family and children. Located at a distance of 1 km from the city centre, Kufri Fun World offers the highest go-kart track in the world and is a powerhouse of entertainment for people of all ages.
From year-round theme parks to adrenaline-fueled adventurous rides, water games and sports activities, there is something for everyone. There is also a canteen where you can stop to satisfy your appetite with some mouthwatering snacks in between. It is open from 9:30 AM to 5:30 PM every day and charges INR 600 onwards per person.
In addition, this hill station is also home to several tourist places including Green Valley, Kufri Zoo, Chini Bangla, Jakhoo Temple, Shimla Reserve Forest Sanctuary, Himachal State Museum, Christ Church, Johnnie's Wax Museum and many more. Make sure to visit them whenever you get spare time – they are totally worth it.
Image Gallery of Kufri Shimla
What to do in Kufri, Shimla?
For all those seeking to bring some adventure in their life, Kufri tour won't leave you disappointed. Start your day with excitement to try your hand at different recreational sports – this place has got everything for you! Here is a list of top 5 adventurous things to do in Kufri, Shimla
Skiing - Get ready to enjoy a fun-filled skiing experience in Kufri! It is a paradise for adventure seekers and ski lovers. From the first snowfall of the chilling winters to the time it melts, the place attracts hundreds of skiers from all over the world every year.
Whether you're a beginner or an expert skier, Kufri has a number of skiing slopes to offer, leaving the adventure seekers astounded. And the best part is that the hill-station also provides instructions, ski courses and the right equipment to make skiing best experience of your life. The ideal time to roll yourself into the thick cover of the snow is from December to February and charges vary from INR 300 to INR 500 per person.
Trekking - Enjoy trekking to the hills of Chail, which is just an hour drive away from Kufri and experience the beauty of nature in the best possible way. On your way, you will get awe-struck by the lush-green trees, breathtaking mountains, snow-covered landscapes and undisturbed panoramic views. Make sure to look back after reaching the highest trek point – to see what nature has given you.
A tiring yet worth trying outdoor adventure sport, trekking gives you a lifetime opportunity to satisfy your inner soul and unfold the charisma of the natural wonder. The best time to discover the joy of trekking in Chail is from March to June and usually costs INR 800 per person.
Tobogganing - Tobogganing, another winter sport, has been gaining popularity all over the world and is truly one of the most popular things to do in Kufri. Enjoy sliding down the hill on a sled and overlook the mesmerizing view of the snow-clad peaks.
Filled with several valleys and mountains, this hill-station gives you an awesome opportunity to make the most of this recreation activity. The window from April to June and September to February is ideal to try your hand at tobogganing in Kufri and it usually charges INR 500 onwards per person.
Horse Riding - Taking a horse ride in Kufri is one of the classic ways to overlook the view of mountain ranges in Shimla. It is a must-do activity for all those who want to understand the everyday lifestyle of locals out there. The excitement to uphill the climbs with the thirst of captivating the surrounding beauty makes the ride an unforgettable experience for adventure seekers. It is available until 6 PM in the evening and usually costs INR 500 per person.
Pro Tip: If you want to enjoy it to the fullest, it is better to leave early in the morning (around at 9 AM) to avoid the rush hours and return before the clock strikes 11 AM.
Yak Riding - If you want to try something unique and unusual, be sure to take some time out for a yak ride in Kufri. Offering a completely different experience from horseback rides, the yak rides let you witness the spell-binding beauty of the place while you enjoy galloping through the forest trails.
Best experienced in the cold weather, you'll be surprised to see how the Himalayan Yaks with its shaggy hair function during the peak season. The yak rides are available for solo travellers, couples and families from 9 AM to 6 PM and charge approximately INR 300 per person.
Shopping in Kufri, Shimla - Shop till you drop when you're in Kufri! Catering to everyone's need, Kufri is a place where you can get everything ranging from a wide variety of clothes to locally designed hand-made accessories and handicraft items. Other than that, there are several shops in the main bazaar and local tourist market, which specialized in selling caps, gloves, mufflers, woollen socks and shawls at pocket-friendly rates. Some of the popular souvenirs include traditional artifacts, Tibetan handicraft, Himachali hats and beautiful jewelry.
How to Reach Kufri, Shimla?
By Air: Jubbarhatti Airport is the nearest airport to reach Kufri from Shimla, which is only one and a half hour drive away from the city centre. However, international tourists can reach Delhi, Pune, Mumbai or Bengaluru airport to board a connecting flight to Chandigarh. From there, you can hire a cab or a private taxi to get to your destination.
By Road: Kufri maintains good transport connectivity to the neighbouring towns and is accessible by road from all parts of the city. There are a number of private and government-owned buses that link Shimla, Rampur and Narkanda to Kufri. Local transport is also available for one to travel.
By Train: The closest railway station to Kufri is the Shimla Railway Station, which is about 13 km away. After reaching Shimla, people can either opt for local cabs or buses or simply choose to enjoy the toy train ride.
For commuting within the hill station, you can either opt for public transport or take a private vehicle. We at Shimla Tourism, have created an extensive list of leading car rental companies in Shimla, which can be contacted for a comfortable and hassle free ride.
The Bottom Line
With so much to see and do under one roof, it won't be wrong to say that Kufri will keep you occupied throughout the time, whether you have come alone, with family or a group of your friends. It is indeed a place that gives you an everlasting experience – with tourists visiting time and time again to create more memories. What else do you need? Just plan your holiday with Shimla Tourism, a division of Holidays DNA to make the most of your vacation at competitive prices. We also offer all-inclusive Shimla tour packages for your convenience. For more information on this package or other Shimla tour packages, you can reach us by filling the Contact Us form.
Location Map for Kufri Shimla