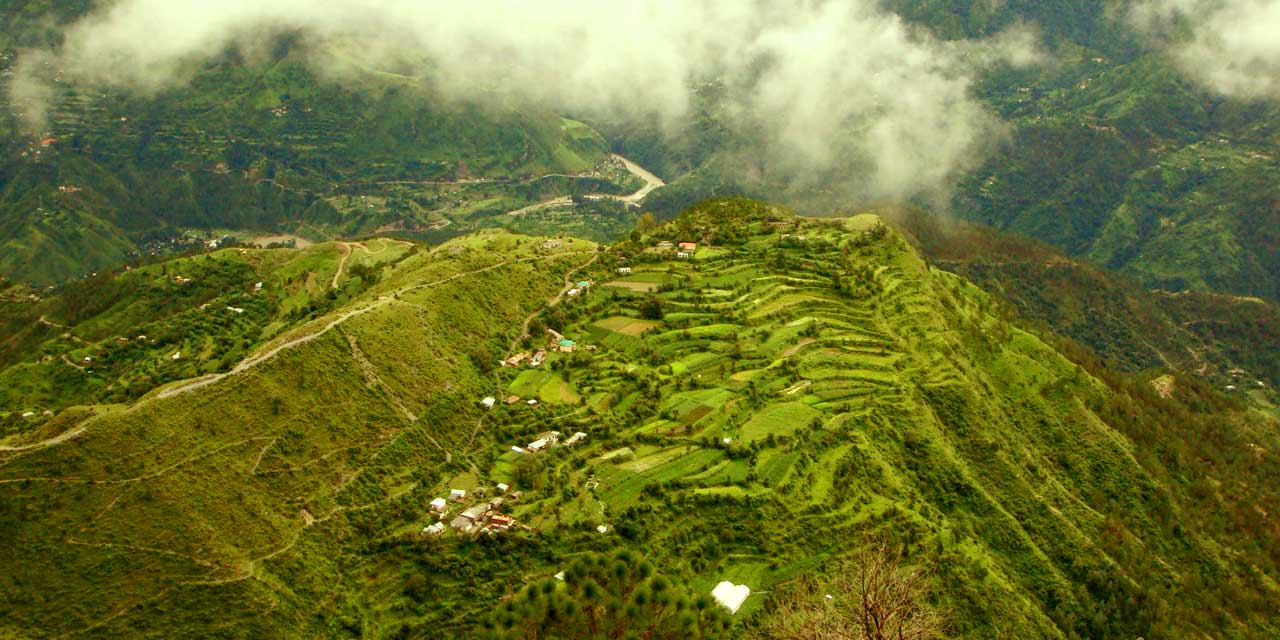 Chail near Shimla Entry Fee
Chail near Shimla Phone
N/A
---
Rating:
| 4/5 stars
Based on total 75 reviews
Chail near Shimla Address: Mall Rd Chail, Himachal Pradesh, 173217, India
---
Gift yourself a perfect weekend hill retreat in Chail. A quiet hill station tucked in the lap of nature and just a 2-hour drive away from Shimla, Chail presents a perfect combination of modern culture with a unique heritage and has everything one can expect from a lovely romantic as well as a family holiday destination.
Settled at an altitude of 2250 meters above sea level, this small hill station offers the best holiday experience to people of all ages. The serene nature, picturesque beauty, unmissable charm, and fantastic views of the Lower Himalayas inspire you to visit this place time and time again, whereas the valleys surrounded by dense forests of pine, deodar, and chir trees allow you to rejuvenate far away from mind-numbing restlessness of the city life.
From pilgrimage sites to ancient architecture, gorgeous valleys, manicured gardens, and amusement parks for kids, this region has so much to offer to keep your interest glued every time, whether you come here for 1-day, 2-days, 3-days, or for a complete week. It serves as an idyllic destination for tourists to take a break and rest for some time when exploring the hill stations like Kufri and Solan on their Shimla tour and can also be visited by experience seekers, adventure buffs, sightseeing lovers, and wanderers for a half-day excursion as well.
Places to Visit in Chail, Shimla
While there are several sightseeing places that are worthy of your time, we at Holidays DNA, have shortlisted the top 5 tourist attractions you can think of exploring whenever you go to Chail in Shimla next time. These are as follows:
1. Chail Palace Hotel: Visit the Palace Hotel in Chail to live life like a king size. Situated in the heart of the city center, the Chail Palace Hotel is a premium heritage hotel that offers a wide range of accommodations to its tourists to enjoy a classy yet cozy staycation on their Shimla tour.
Sprawling over 75 acres of an area amidst exquisite lawns and gardens, the Chail Palace Hotel features a historic interior and high-class royal wooden furniture along with a private orchard to relax and unwind away in tranquility. Here you can engage yourself in various indoor and outdoor activities as it has lawn tennis, a billiard room, and a kid's park for the enjoyment of both adults and children. There is also a restaurant cum bar where you can relish the flavor of a variety of Indian dishes to satisfy your hunger pangs. What else?
Earlier used as a summer retreat by the Maharaja of Patiala, the Chail Palace Hotel, today, is considered as a must-visit attraction for everyone, whether you're traveling alone, as a couple, or with family.
2. Sadhupul Lake: Another place that has gained the attention of tourists from all over the nation is the Sadhupul Lake. Lying between Solan and Chail in Shimla, the Sadhupul Lake, encompassed by mountain slopes and lush green trees, is an ideal location for people to sit back and fall in love with nature. It's a great place to spend a peaceful evening with your loved ones and indeed a perfect picnic spot for families with children.
The prime attraction of the Sadhupul Lake is the restaurant that allows you to munch on your favorite snacks while you dip your feet in the flowing water. Choose from an exclusive menu that includes hot Maggie, chicken momos, and bread omelets, and complement your meal with a beverage of your choice to make the most of your visit.
3. Chail Wildlife Sanctuary: If you love wildlife, then there is no place better than Chail Wildlife Sanctuary to visit in and around this little hill station.
Perched at a height of 7152 feet in the Himalayan ranges, the Chail Wildlife Sanctuary invites people to enjoy the magnificent views along with experiencing the vivid wildlife comprising a variety of species of birds and animals. These include Red Jungle Fowl, Wild Boar, Sambhar, Leopard, European Red Deer, Goral, Indian Porcupine, etc. Other than that, the reserve forest also provides shelter to a wide range of flora that is worth exploring in this region.
You can plan a visit to this sanctuary at any time as it remains open throughout the year. However, the best time would be from March to October if you're looking to enjoy it to the fullest.
4. Kali Ka Tibba Temple: The next destination that catches everyone's eye in Chail on their Shimla tour is Kali Ka Tibba Temple. Also titled as Kali Devi Temple or Kali Temple, the Kalli Ka Tibba is a famous pilgrimage spot that enables you to attain peace of mind in a peaceful vicinity amidst hills.
Located on the top cliff, this religious place is dedicated to the Hindu community and has the goddess Kali as its presiding deity. Other idols such as Lord Ganesha, Lord Shiva, etc., can also be found in this beautiful temple. You can also witness the jaw-dropping views of the Shivalik Peak and Choor Chandni Peak along with a mind-blowing sunset in the evening from the hill. Head towards it in the monsoon season i.e., from August to November to soak in its real beauty in the true sense.
5. Lover's Hill: True to its name, Lover's Hill is a romantic viewpoint for newlyweds and honeymooners wanting to enjoy their special days after the hustle and bustle of their wedding. Here you can walk hand-in-hand with your soul partner to revel yourself in the lap of nature, look over the mystical sunrise, or simply click the pictures to cherish it for a lifetime. It's a must-visit destination for nature buffs and can also be explored by couples wanting to rekindle the romance in their marriage.
Please note that there is no entry fee to visit the Lover's Hill point in Chail and it welcomes people round the clock. However, it is advisable to pay heed to it during morning or evening.
If interested, you can also include the other points of interest in your itinerary list to have a gala time on your trip. These include School Playground, Rajgarh Palace, Siddh Baba Ka Mandir, Gurudwara Sahib, and Himalayan Nature Park. Try to spare some time for them as well – they surely deserve your attention.
Image Gallery of Chail near Shimla
What to do in Chail, Shimla?
Indulge yourself in one of the following activities after you're done exploring the famous places in Chail to keep yourself occupied all the time. With so many things to do under one roof, this small hamlet won't leave you disappointed at all.
1. Horse Riding: Try your hand at horse riding to experience the sightseeing in a more authentic way. It's the most popular thing to do in Chail and can be enjoyed by people interested in knowing more about the local culture out there.
Don't worry if you're new to it. The professional and well-trained horse rider guides will teach you all the basics before you get ready to go on a tour. Throughout the tour, the guides will also ensure that you remain safe as you climb uphills of the Himalayan ranges.
2. Camping: Enjoy camping amidst the clouds in Chail to unfold the charisma of unseen wonders. This adventurous activity is loved by people of all ages as it is a great way to experience the unparalleled beauty of nature at its best.
While camping, you can sit by the bonfire, lie down under an open sky filled with countless stars, have a meal of your choice, or take part in a plethora of fun games and other activities organized by the camps.
3. Nature Walks: Go on nature trails to see the best of Chail. As a popular hill station in North India, Chail is blessed with everything, right from the pleasant weather to an abundance of nature, diverse flora and fauna, lush greenery, and verdant mountains. And what could be a better way to enjoy all this than engaging yourself in nature walks that take you through the winding roads, thus giving you an opportunity to have a close interaction with life itself?
4. Shopping: While there is nothing much to shop for in Chail, there are a few items you can buy to bring some memories in the form of mementos back home. These include pashmina shawls, handmade shoes, caps, carpets, etc.
Tourists who often visit this hill station also prefer purchasing apple and plum wines along with jams and jellies from the fruit market in this area. So, if you're fond of any such product, you can spend a few bucks here and enjoy shopping in your comfort.
In addition to all these things, you can also give a shot to trekking, rappelling, wildlife safari, hiking, zip-lining, bird watching, etc., to add more fun and excitement to your trip.
How to Reach Chail, Shimla?
Getting to Chail is quite easy. Since it is located at a distance of only 43 km from Shimla, it can be easily accessed by both locals and tourists via all means of local transportation.
For example, if you're coming from the neighboring regions of Himachal Pradesh, you can catch a bus operated by the HSRTC department to reach Chail at pocket-friendly prices. On the other hand, if you're at the Shimla Airport, Chandigarh Airport, or Delhi Airport, you can opt to hire a taxi from the list of top car rental companies in Shimla to travel to your destination at your utmost convenience. It is only 60.7 km away from Jubbarhatti Airport in Shimla, 81 km from Kalka Shimla Railway Station, and 46 km from Shimla Old Bus Stand.
---
Explore Chail with our all-inclusive Shimla tour packages and see what this hill station holds for you. We at Shimla Tourism, a division of Holidays DNA, are here to serve you with the best of our services so that you can enjoy the best holiday of your life. Our Shimla tour packages can also be customized suiting your varied needs. For more information on the packages and other travel deals, we request you to fill out the Contact Us form.
Location Map for Chail near Shimla