Shimla is a splendid hill station tucked away at 2,200 meters and known for its scenic beauty. It was the Britisher's summer capital, attracting many tourists worldwide. The picturesque Himalayas, green valleys, and dense forests surround it. Shimla 2 Nights / 3 Days Tour Packages provide the opportunity to explore the magnificent beauty of the hill station.
There are myriad holidaying opportunities available in Shimla. You can enjoy everything from trekking on rocky trails to unwinding in a tranquil setting. Visit ancient temples and cherish the colonial buildings. Taste authentic local dishes, and shop the exquisite local goods. Shimla is an ideal vacation destination for solo travelers, families, groups, friends, and honeymooners.
Tour Packages Overview
Shimla 2 Nights / 3 Days Tour Packages offer the perfect blend of sightseeing, adventure, and rejuvenation. You can choose from various tour packages catering to different interests and budgets. Our packages comprise airport transfer, hotel stay, sightseeing, private car, and local adventures. Our Shimla tour packages are customizable as per your preferences.
We arrange a car to pick up and drop you at the airport. Throughout your trip, it will stay with you to take you sightseeing. The local driver is knowledgeable about the hill town and may even guide you around. Our team will share a list of selected hotels based on your budget and preferences. You can select one based on your luxury and comfort.
Most of these up-scale hotels offer services such as complimentary breakfast, welcome drink, gym, spa, swimming pool, and front desk. On request, you can obtain customized food options, babysitting services, senior citizen assistance, private dinners, bonfires, camping, and romantic candlelight dinners.
Why Book with Us?
Holidays DNA provides Shimla 2 Nights / 3 Days Tour Packages with an assurance of quality and value. We offer the best deals on tour packages that include hotel stays, sightseeing, and local transfers. Our dedicated team ensures a hassle-free experience and prompt customer support. Connect with our travel experts 24/7 with any queries or concerns. We provide tailor-made tour packages that cater to your specific needs. Our budget-friendly, customizable packages offer the best value for your money.
Resort & Hotels options with Shimla 2 Nights / 3 Days Tour Packages
1. The Byke Nature Vilas: A 3-star luxurious resort, The Byke Nature Vilas is located at the foothills of a lush forest in the Himalayas. It provides sweeping mountain views and complete serenity to unwind. The well-appointed and cozy rooms come with a seating area. You can relax on the terrace. Its pure veg restaurant serves vegan and vegetarian dishes.
2. The Zion: The Zion is a 4-star plush accommodation offering a homely feeling. Overlooking the Shivalik Hills and the Shimla City, the resort offers a refreshing experience. It features comfortable rooms, a gym, a spa, a kid's club, and a play area. The in-house restaurant serves multi-cuisine food and numerous beverages. Vegetarian, dairy-free, and halal meal options are available.
3. Regent Resort: Regent Resort is a 4-star elegant resort. Its admirable mix of old-world charm and modern convenience makes your stay pleasant. The lavish and spacious rooms and suites offer excellent views of the surroundings. The all-day dining restaurant serves international and Indian cuisine. Fun outdoor and indoor games make your stay fun-filled.
Popular Sightseeing Places to Visit on Shimla 2 Nights / 3 Days Tour Packages
1. Jakhoo Hill
Standing at 2,500 m, Jakhoo Hill is the highest point in Shimla. It is famous for the 33-m-tall Lord Hanuman statue at the Jakhoo Temple. Take a scenic but steep hike to reach the spot. Alternatively, you can go via a short cable car ride to the top of the mountain.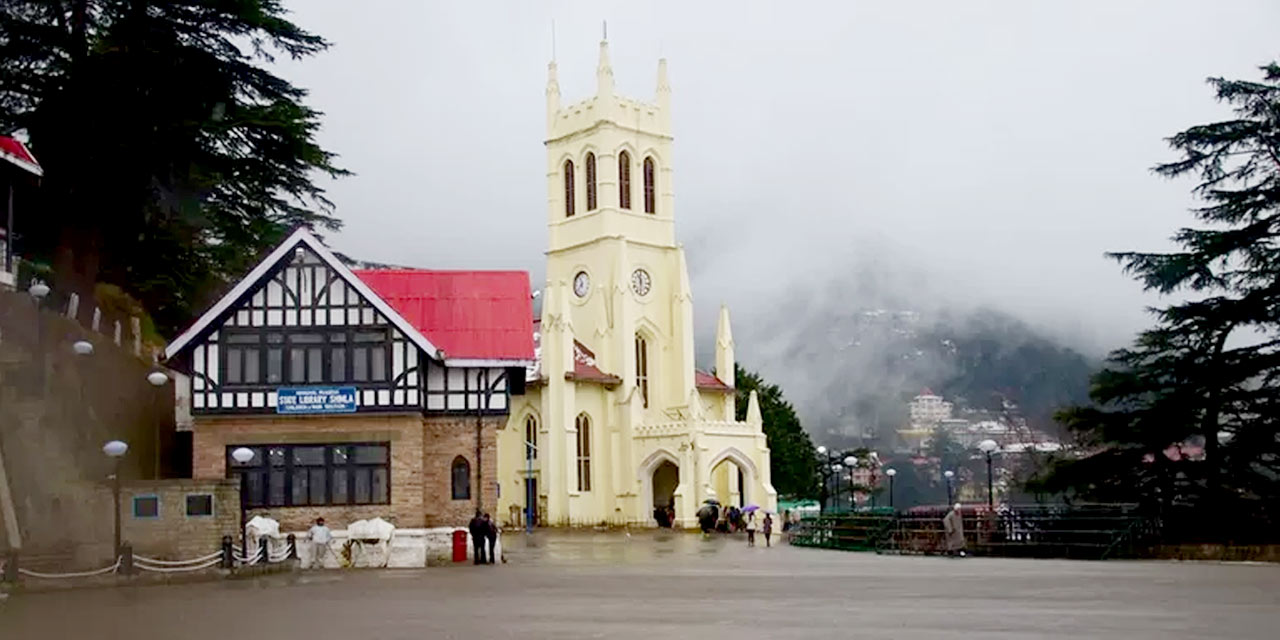 Christ Church is the 2nd oldest church in North India. Its Neo-Gothic architecture upholds a unique charm. The five stained glass windows represent five virtues. It is 90 feet high and adorned with a clock and five tubular bells. The plaques lining the walls are memorials. During Easter and Christmas celebrations, it is brightly illuminated.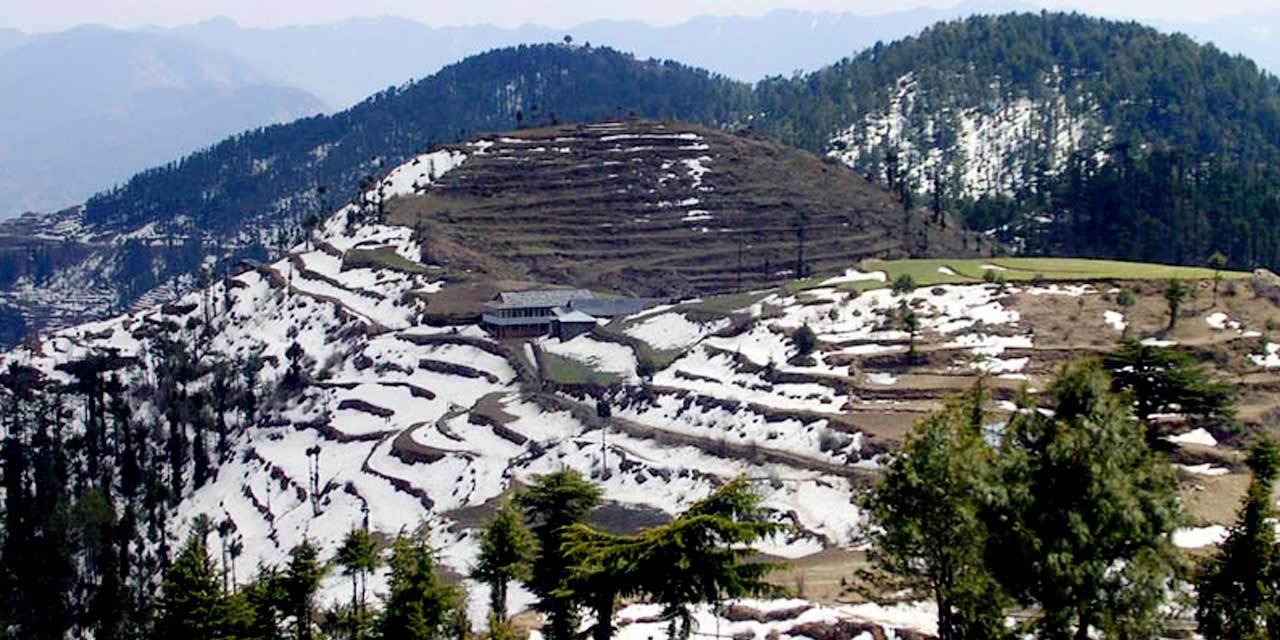 Kufri is a stunning retreat with snow-capped peaks, green hills, thick forests, and beautiful sites. Enjoy trekking, skiing, and tobogganing in Kufri. There are wonderful nature parks and picnic spots in the hill town. Encounter a wide variety of rare and endangered species of flora and fauna. Take a dip in the natural hot springs with healing properties.
Activities & Things to Do on Shimla 2 Night / 3 Days Tour Packages
Shimla offers a myriad of activities and things to do for travelers of all ages and interests. From adventure sports to cultural experiences, there is something for everyone in Shimla. Outdoor adventure lovers can enjoy ice skating, hiking, skiing, trekking, river rafting, and mountain climbing.
Families and couples can spend time watching the sunrise and sunset vistas. Relax amidst the natural setting and soak in the tranquility at several vantage points of the hill town. Walk amidst pine forests and camp in the woods. Take a relaxing cycle ride or indulge in bird watching.
Stroll through the Tibetan Market, The Mall Road, The Ridge, or Lakkar Bazaar for interesting souvenirs at affordable prices. Other popular marketplaces are Lower Bazar, Middle Bazar, Himachal Emporium, Maria Brothers, and Ram Bazar. The small streetside stalls also sell a wide variety of Pahari stuff.
Buy the cultural headwear of Himachal Pradesh, such as Pahari topi, Kinnauri cap, and Himachali caps and hats. Wooden items, metalware, and wooden carvings are great as mementos from your Shimla vacations. Purchase authentic Himachali clothes and woolen items like shawls, rugs, and carpets. Exotic local wines and fresh fruits like cherries and plums are famous purchases.
---
Shimla 2 Nights / 3 Days Tour Packages by Holidays DNA offers a relaxing vacation with all your needs taken care of in advance. We provide all the necessary advice and make all arrangements to ensure you spend the best of your time in Shimla. Our constant support throughout the trip enables you to bond with your loved ones to create lasting memories.