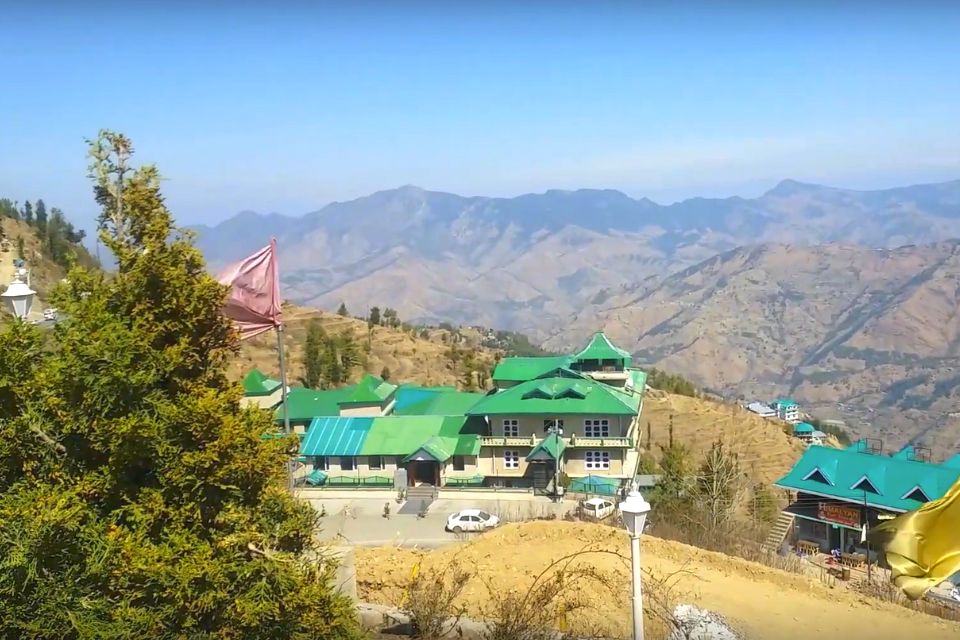 Indira Tourist Park Shimla Entry Fee
10 per person for Adults
5 per person for Children
Indira Tourist Park Shimla Phone
N/A
---
Rating:
| 4/5 stars
Based on total 63 reviews
Indira Tourist Park Shimla Address: Kufri Chail Road, Near Himalayan Nature Park, Shimla, Himachal Pradesh, 171012, India
---
Nothing could be better than spending some quality time amidst the lush green scenery. Located within close proximity to the Great Himalayan National Park, the Indira Tourist Park offers a good atmosphere to relax and rejuvenate in tranquillity. It is an amazing destination for nature admirers and is no less than a paradise for wanderers, photography buffs and fun seekers.
Surrounded by beautiful mountain ranges and mesmerizing landscapes, the Indira Tourist Park has been attracting tourists from every corner of the world and has become a perfect getaway for summer evenings and winter afternoons. Unlike other parks in Shimla, this park is a bit different as it has no animals to spot than the occasional monkeys and a few birds.
Discover the flavours of lip-smacking delicacies at the Lalit Café. Visit a video games parlour for some recreational activities. Enjoy a sip of your favourite drink at the Beer bar or unwind at the ice-cream parlour. You can also get snapped in Himachali attires to make it an unforgettable experience. There is also an adjoining zoo for some family enjoyment. Another major highlight of this park is its yak and pony rides which are available for people of all ages.
History of Indira Tourist Park, Shimla
Indira Tourist Park has a short story attached to its name. History says that Indira Gandhi, who was once the Prime Minister of India, came to this place in the year 1972 to sign an agreement between India and Pakistan. Since then, the park is popularly known as Indira Tourist Park.
Places to Visit around Indira Tourist Park, Shimla
No matter whether you have come to Shimla alone or with family, you're sure to experience something new and different every time. With so many places to visit around Indira Tourist Park, it might get difficult to decide on what to choose and what not. So, here we have covered the top 5 places for you to start with -
1. Green Valley – Enjoy a romantic walk with your loved ones around the area of Green Valley. Offering an undisturbed view of deodar, oak and pine trees, the Green Valley allows you to disconnect yourself from the temporal world for some time – with its no less than a heavenly atmosphere. It is just 1 minute away from Indira Tourist Park.
2. Himalayan Nature Park – Himalayan Nature Park, also known as Kufri Zoo, exhibits a wide variety of birds and animals under one roof. Covering an area of 90 hectares, the Himalayan Nature Park allows visitors to admire nature in calmness and witness the snow-clad peaks, away from the metro life. It is just 3 minutes away from Indira Tourist Park.
3. Hip Hip Hurray Amusement Park – Take a tour to Hip Hip Hurray Amusement Park to add some spice to your life. Perfect for leisure seekers and adventure enthusiasts, Hip Hip Hurray Amusement Park is a powerhouse of entertainment for people of all ages. From virtual reality games to fine-dining restaurants, Himachali Shop and plenty of other sports, this place keeps you occupied throughout the time. It is just 5 minutes away from Indira Tourist Park.
4. Kufri Fun World – Another equally fascinating amusement park within the region is Kufri Fun World. Featuring an array of adrenaline-fuelled rides with beautiful scenery at its backdrop, the park is full of fun and adventure. Other recreational activities include single rope climbing, night safari jungle, commando net climbing and many more. Also, don't forget to taste the Maggie and onion parathas here. It is just 7 minutes away from Indira Tourist Park.
5. Shimla Reserve Forest Sanctuary – A must-visit place for wildlife enthusiasts, the Shimla Reserve Forest Sanctuary lets you overlook Pir Panjal mountain ranges along with various flora and fauna species. Here you can soothe your eyes with breathtaking views, soak up the natural greenery or feel the magic in the fresh breeze. It is just 7 minutes away from Indira Tourist Park.
Other nearby attractions include Viceregal Lodge and Botanical Gardens, Christ Church, Indian Institute of Advanced Study, Gaiety Heritage Cultural Complex and Scandal Point to name a few.
Image Gallery of Indira Tourist Park Shimla
Entry Fee and Timings of Indira Tourist Park, Shimla
The entry fee to visit Indira Tourist Park in Shimla is INR 10 per person for adults and INR 5 per person for children. It is open for its visitors from 9 am to 6 pm on all days of the week.
How to Reach Indira Tourist Park, Shimla?
Since Indira Tourist Park is located at a distance of only 6 km from Fagu and 19 km from Shimla, it is accessible from all parts of the neighbouring regions. With several transport options available, you can choose your favourite mode to get to your destination.
By Road: Choose to travel via a local bus especially if you are coming directly from Shimla Old Bus Stand. There are many private and public-owned buses that connect 'Queen of Hills' to other areas of Himachal Pradesh. The park is 16 km from Shimla Old Bus Stand and Shimla Railway Station.
By Air: Jubbarhatti Airport is well-served by various direct flights from Chandigarh Airport and connecting flights from New Delhi/Bengaluru/ Mumbai and Pune Airports. Board a flight to reach Shimla in the least possible time. From there, you can look for a private vehicle to commute within the hill-station.
For your convenience, we at Shimla Tourism, have prepared a list of various companies that can help you have a perfect time of your life while exploring the tourist places in Shimla. Our packages are designed keeping your budget in mind. Fill out the Contact Us form to know more about us!
Location Map for Indira Tourist Park Shimla